Why is it Imperative to Upskill Yourself if You Want to Return to Work in a Leadership Role?
Schonali
in
Career Development
|
29 Oct 2018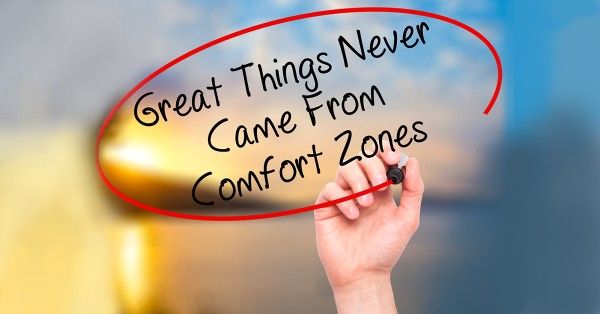 There are many skills that women on a break bring to the table. These are skills that they may have initially picked up during their working years prior to their break, but they have honed them to a fine art DURING their break by virtue of everything they are working on while away from the workforce.
Some of these skills are:
Multitasking
Organization
Negotiation
Relationship Building & Management
Delegation
Operational Excellence
Resilience
Teamwork
Self-management
...and so many more...
| Return to work like a BOSS after enrolling in this leadership course...
There is, however, a soft skill, an inherent trait, a personal characteristic that women on a break have stopped focusing on perfecting.
A trait that the career break seems to chip away to almost nothing.
A trait that they, and those around them, don't focus on keeping alive, as much as they do the rest of their skillset.
And this skill, if left to wane, affects their ability to return to work in a leadership role.
It is this skill that the far-thinking, enthusiastic, and empathetic faculty at the S.P. Jain Institute of Management & Research (SPJIMR) believe needs to be revived and nurtured in women who are in any way thinking of restarting their careers in a leadership role.
This skill is self-confidence.
And, once lost, it takes a while to come back. But it does come back. For some easier than it does for others.
For those who are struggling with its revival, SPJIMR has curated an impeccable roadmap back to the woman you once were – an 11 month, full-time, postgraduate management program (it even comes with a residential option!), which prepares you to return to the corporate world.
This is the Post Graduate Management Programme for Women (PGMPW), and it has everything a woman on a break who wants to return to work in a leadership role needs to restart her career. Beginning with restoring and nurturing her self-confidence by equipping her with all the tools that she needs for a spectacular restart, like a BOSS.
COURSE OVERVIEW
Encompasses your transition into a full-time work schedule, while reacquainting you with basic courses in Economics, Statistics and Accounting
General Management courses from all domains are part of the curriculum
Specialisation Courses – in Marketing, Finance, Operations & Supply Chain Management, Information Management, and Human Resources Management
Corporate Internships – 2 months spent in a corporate internship
Integration Phase – general Management courses integrating various functional areas
Leadership Development –Personal Growth Lab, Leadership Lab, Science of Spirituality, and Individual coaching with ICF certified coaches
CORPORATE PARTNERSHIP
Some of the companies involved in putting together the curriculum, mentorship, leadership training, and placement of the PGMPW candidates:
Aditya Birla Group
Axis Bank
BASF
Biocon
Bosch India
CA Technologies
Cummins
DBS
IDFC Bank
Korn Ferry
Larsen & Toubro
Microsoft
Pidilite
UBS
Victor Tango
To get firsthand opinions of women who are enrolled in the program, and observations of the faculty who run it and teach it, WATCH this video:
The PGMPW Overview
At our recent event for women returning to work across India – RestartHer – the faculty of SPJIMR conducted a fantastic workshop for the women there about WHY there is a need to upskill oneself when returning to work in a leadership role, and HOW the PGMPW helps a woman in India do that.
You can watch the 45-minute workshop right here and learn exactly why YOU are meant for this program:
Are you ready to return to work like a BOSS? Are you ready to return AS a boss?
Then this PGMPW course by SPJIMR is for YOU.