Why FACEBOOK Wants to Be at RestartHer & How YOU Can Join their Ranks after a Break
Priya Desai
in
Women-friendly Companies, Events
|
11 Sep 2017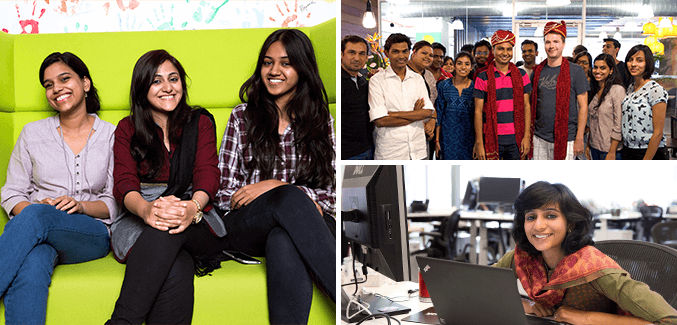 Connecting the world takes every one of us - and Facebook is definitely the global leader in making the world more connected. Facebook has worked hard to build a different kind of company that connects billions of people around the world, gives them ways to share what matters most to them, and helps bring people closer together.
This is why we're so excited to have them on board as a Gold Sponsor at RestartHer - India's BIGGEST conference and career fair for women, on Saturday 16th September at MLR Convention Centre in Whitefield!
If you thrive on moving fast, building social value and making an impact, then Facebook is the place to restart your career. With a range of openings for women returnees, this is your once-in-a-lifetime chance to join Facebook and its growing family of apps and services, from Instagram, Oculus and WhatsApp to Messenger, Internet.org, and more.
And Facebook recognizes the value of adding women on a career break to their team because as we know, that is how we connect with all of you on a daily basis! You are their star users!
So, this is YOUR CHANCE to change how people around the world communicate with one another.
Be Part of a Women-Friendly Work Culture
In order to build a company to connect the world, Facebook has always placed its people at the heart of every connection it works to build. Facebook's mission is to give people the power to build community and bring the world closer together - making this the opportunity to do the most meaningful work of your career. Facebook is focused on building an organization that helps its people do work they're great at and love doing. They work with their people to shape their experiences around the intersection between what they love, what they're great at, and what Facebook needs.
Apply for Facebook's HOT JOBS on JobsForHer TODAY!
A Leader in Diversity (for Women)
Facebook's mission of building stronger communities and bringing people closer together can only be achieved through diversity. This is a company that wholeheartedly believes that greater cognitive diversity from within enables better products and decisions. One of the ways that Facebook supports and strengthens diversity is through its Faceboook Resource Groups - influential networks of people who share similar values of supporting and encouraging diversity.
Through their Women@Resource group, Facebook builds a community of women who feel open and connected to each other. Women are empowered through professional development opportunities and engage with men as equal partners in advancing gender diversity and inclusion. They've also recently launched the Connected Women chapter for India, to provide professional women in technology and digital industries access to opportunities, share knowledge, find mentors and build relationships for their self-development.
Prep for your Comeback with Facebook's Workshop at RestartHer
RestartHer is more than just a career fair - it's also the place to meet mentors, reskill, connect with other returnees like yourself, and to meet companies that are welcoming women back to work with open arms.
So if you haven't already - register for the RestartHer premium Conference TODAY and you'll gain exclusive access to a workshop conducted by Facebook! Designed as an open house for discussions on the tips and methods to prepare and ace your interviews with confidence, this workshop will teach you how to:
Stay confident during your comeback interview,

Deal with challenging questions, and

Bring your best self to the interview and market for the role you want.
Because here is a company that goes the extra mile to understand people.
So come for the RestartHer exclusive Conferenc for Women Returnees, on Saturday 16th September 2017, at MLR Convention Centre in Whitefield, and be the change you want to see in yourself.