"Why don't You Work in an Office, Mom?"
Ujjwal Mishra (Guest Blog)
in
Back to Work, Weekend Reads
|
01 Jul 2017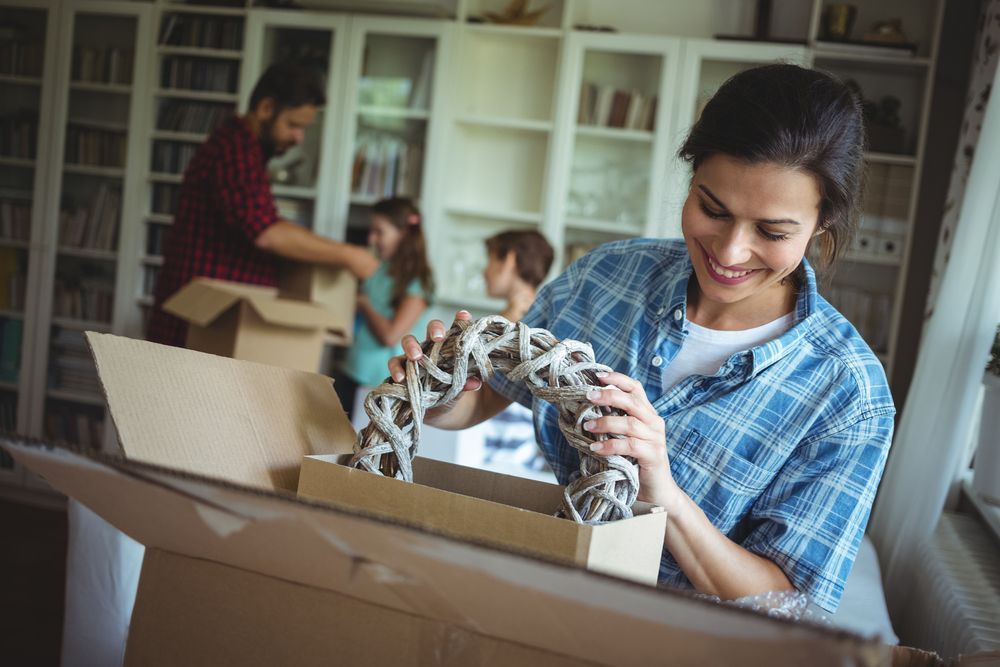 "Why don't you work in an office, Mom? What do you do all day long? All my friends' mothers work!" .
This question gave Meera a shock when it came from her 12-year-old daughter Miraya.
Despite trying hard to convince her, Miraya was in no mood to listen to her mother's explanation, and ran away with a worn-out look.
The career break Meera had taken was solely for her child's upbringing, but how could she make her daughter understand?
|Are you on a career break too? SIGN UP HERE for some great opportunities to restart!
That question disturbed her peace of mind, whatever little she had after a not-so-encouraging PTM.
It took her 12-13 years back- when she was a young girl in her early 20s.
She had studied engineering in computer science, struggled to find a job as a fresher, but after a lot of hard work and determination to learn new skills, she had made her way into the corporate world. She soon touched the fancy "7-digit-salary", and every thing was going well - friends, shopping, romance.
A new life, a new beginning
But life changed a little bit when she got married to the love of her life, Mihir. It was a little different from what it was like staying with parents or in a PG accomodation.
Nevertheless, she continued to work hard in the office, and did really well, too. One of her most awaited projects from an investment banking client was in the pipeline, and Meera was scheduled to travel abroad for a couple of months. She really looked forward to it. Mihir was also supportive, and as always, encouraged Meera to achieve greater success.
One fine morning, however, Meera realized that she had missed her period that month.
With equal fear and anticipation she took the pregnancy test. "Positive", she told Mihir excitedly, whose happiness knew no bounds. He was jumping, and dancing, and running all through the house. He thanked her several times for this wonderful news.
It's all about balance
But before they informed everyone else, Meera wanted to double-check the results. She took an appointment with the Gyneacologist, and the reports were due in a couple of days. On the other hand, it was appraisal time in the office.
All her colleagues were excited to receive their increment letters, but Meera was eagerly waiting for the doctors' call. When she was given the good news about her promotion, she was given the confirmation that she was infact, pregnant.
Meera immediately conveyed the news to her mother, mother-in-law and, of course, her BOSS.
Read some of our inspiring restarter stories here!
She continued working through out her pregnancy, as Miraya was an easy child and didn't trouble her mother too much, except a couple of instances of morning sickness and vomitting.
The day Miraya was born was one of the happiest days of Meera's life. Every single day, she learned new things about how to take care of the baby, how to handle vaccinations, feeds, diapers, everything.
With a child a mother is born.
Miraya was her Universe. She was so engrossed in her motherhood that, sometimes, even Mihir would feel lonely and neglected.
Getting back to work isn't easy
Meera's maternity leave was drawing to a close. She never thought it would be so tough to get back to work. She remembered the working moms in her team, their guilt, their complaints - all of which she never bothered about was going to be hers soon.
The thought of leaving Miraya behind and going to work was not going down well with her. It was a war in her head.
"How to manage work?"
"How will the baby manage without me?"
"Will the maid or daycare be able to take good care of the baby?"
When she spoke about her worries to her family, her mother-in-law willingly offered all possible help to take care of the baby, but Meera was not convinced. She became so possessive about Miraya that she was unable to trust anyone about her care.
Three Annoying Questions you Get Asked When you're on a Career Break
After all the discussions and brainstorming sessions, she told Mihir that she can't continue working, she can't leave the baby home or at daycare.
Mihir tried convincing her about how important her work is, about the opportunities and the success she is getting at work. But, she had made up her mind.
She informed the office that she will not be able to continue working.
Do I really want to get back to work?
Since that day till today, her world had revolved only around Miraya. She had always been thinking from her own perspective.
It did not mean that Miraya didn't love her, but her perspective was different. Now that she was stepping into her teens, she wanted a different image of her mother.
When she spoke to her friends, they spoke about their mothers, and their work in the office, but for Miraya something was missing.
She too wanted to proudly tell all her friends about her mother's job, promotions, and recognition.
Here's How you Can Be Job-Ready after a Career Break
Meera began to think if she should get back to work after all?
" Is it that Miraya doesn't need me anymore?"
"Will any company hire me now?"
" Am I not too old to get back to work?"
" Will I be accepted in the corporate world?"
All these questions clouded her mind, but the most important of them all was
" Do I really want to get back to work?"
What is it that would make her happy, is she bound to change her course every time because of someone else? The list of questions was long. But a performer at home and work Meera was surely going to find the answers that were right for her, in due time.
Do you feel lost in your search for a second career option? Look no further. JobsForHer has just the right mix of inspiration and guidance to take you through that career break and set you up for a restart like you had never imagined.
SIGN UP HERE for some fantastic Work-from-Home, Part-time, and Freelance opportunities, and make your way up (again) to success.