Why Does This Young CEO Want Women to Return to Work?
Kaajal Ahuja
in
Mentors Speak
|
23 Aug 2017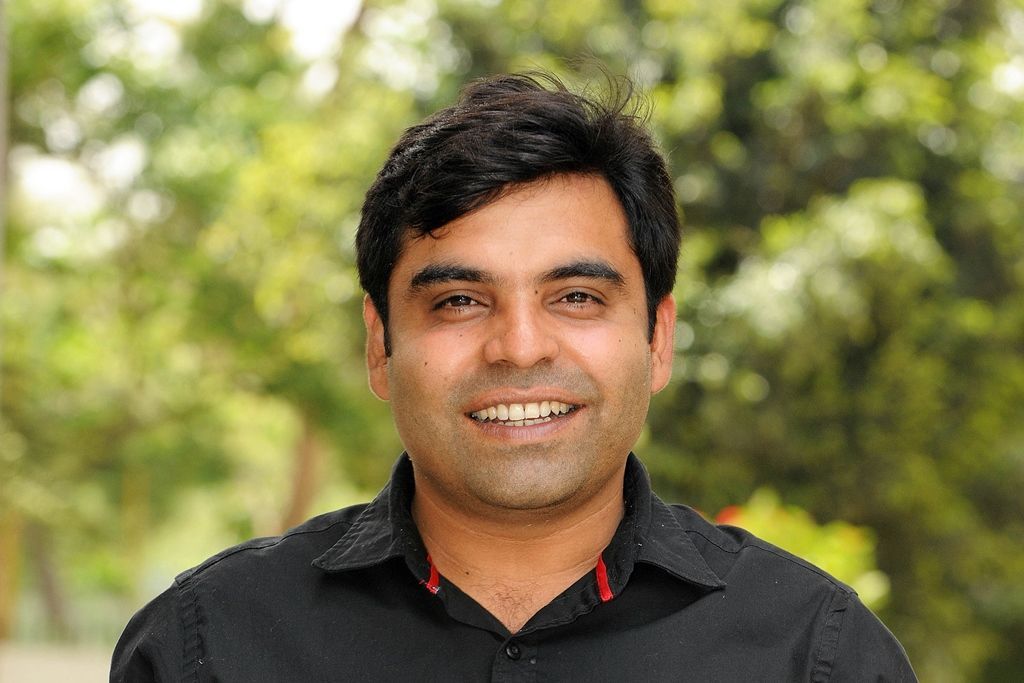 When we asked the Chief Executive Officer and Co-Founder of Edureka – Lovleen Bhatia, about what led him to mentoring second career women, this is what he had to say…
''Edureka, a global online technology education provider, is committed to ensuring that, among other professionals, the global tech workforce is also adequately skilled at all times.
WOMEN form a huge chunk of this workforce, but due to many reasons, need to take deliberate and calculated breaks in their careers. When they wish to get back, we want to be committed to fast-track their return through our upskilling programs.
It's about time that the world took notice that we need more women leaders across the globe, and this is how we, as a company, contribute towards that goal.''
| Meet Lovleen to kick start your second career, at the RestartHer conference this September, by registering HERE
Bitten by the entrepreneurial bug early in his life, true to instinct, Lovleen went after his urge to be his own boss, and against all odds, dropped out of an engineering course to begin developing a search engine.
However, after the project failed to take off due to lack of finances, and other essential resources, he headed back to university to complete his four-year course.
On finishing, Lovleen found an opportunity with Finacle, the core banking division of Infosys. This is where he found Kapil Tyagi – his future business partner.
Since the both of them came from humble backgrounds, they realized that it would not be possible to concretize their dreams immediately, as they lacked the resources to do so.
With a fire in their bellies, the duo decided to embark on their individual professional careers, gathering essential skills along the way, while staying loyal to each other and their united dream.
Ultimately, in the summer of 2011, Edureka came into being. An interactive, online learning platform, it offers live, instructor-led courses that cater mainly to working professionals who want to enhance their career skills.
| Do you know a woman who wishes to restart her career but doesn't know how to? Help her by Paying It Forward – Sign her up for the RestartHer Conference
Ask him why he picked the education industry, and here's what this out-of-the-box thinker, and go-getter entrepreneur had to share:
''There is a yawning gap between theory and practice in the education space. I have always wanted to bridge this gap, and so, in 2011, I exited an earlier venture and launched Edureka.

I knew it wouldn't be easy to convince students to take to virtual classrooms. The challenge, therefore, was to devise a strategy supported by technological know-how on creating an interactive classroom environment, where we could dispense knowledge and skills relevant to industry requirements.
Putting up a quality product requires a great deal of brainstorming – from planning to domain knowledge to proper execution and more, apart from the will to go through the grind!
I found a perfect partner in Kapil Tyagi, who shared my dreams and my excitement. Together, we realized that to carve out a niche for our venture in the virtual teaching space, we had to give form to ground breaking methods and approaches, at all times.
Over the past couple of years, it has been an adventurous and rewarding journey. Today, in the shortest time possible, having 'Ranked number 1 in Deloitte's Technology Fast 50', and being awarded recognition as one of 'The Coolest Startups of 2015' by Business Today, we are a 30-crore company with a global footprint.''
| How a JobsForHer Event got Aarti Dhand Back on the Highway of Her Second Career
Lovleen believes in creating value for the ecosystem first, including partners, employees, and vendors, with the customer as the focal point. He is always up for new challenges in the technology space and is passionate about imparting knowledge to seekers.
And he is going to be one among our eminent panelist speakers at the RestartHer conference.
What more can one ask for, when such awe-inspiring personas step up to be part of India's biggest conference and career fair, so that YOU are equipped with all that you need, to set sail on your second career journey?
If you haven't signed up for RestartHer yet, NOW & HERE is your chance to do so.
To follow Lovleen on our MentorForHer panel, sign up HERE.
References in the above article have been taken from:
[1] Business Today - Coolest Startups of 2015
[2] ET - How Lovleen Bhatia Turned Edureka into a 30-Crore Venture in 4 Years