Who Is The Face of RestartHer and What Is Her Career Story?
Kaajal Ahuja
in
Restarter Stories
|
04 Aug 2017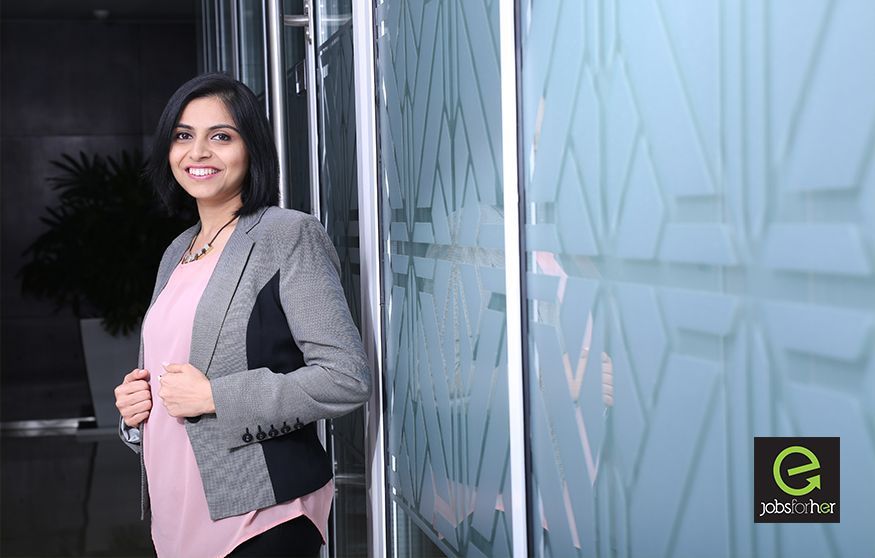 Gabriele Bernstein once quoted:
''Allow your Passion to become your Purpose, and it will one day become your Profession.''
And that couldn't be truer for Roshni Manoj – Gourmet Baker and Sole Proprietor of Rolee's Bakes.
From amateur to volunteer to face of RestartHer, and now an emerging baker, Roshni has unlocked her potential and how.
Through the labyrinths of finding one's true place in life, she has discovered herself and her calling, after a great deal of trial and error.
The community she comes from could never, until recently, fathom, let alone prepare or raise girls to be free-willed, independent thinkers or career women. Which is why (barring a few exceptions), most Sindhi women of her generation, only stumbled upon their creative sides, at much later stages of life…just like Roshni did.
| Stumble Upon Your Career Calling by Registering for RestartHer - India's Biggest Conference and Career Fair
A Mumbai girl for the most part of her life, she moved to Bangalore soon after her marriage in 2003. Since the wedding took place even before she could give her final year papers, Roshni returned to Mumbai a few months later, to appear for the rerun, and secured her degree.
Although pursuing an MBA was on her mind, fate had something else in store…
Settling into the newness of the neighborhood and city, and building bonds with the many members of a large joint family, kept Roshni busy as a beaver.
But the need to gratify her creative urge, got her attending courses such as baking, chocolate making, and the like, alongside.
As destiny would have it, in 2006, she gave birth to a baby girl, who became the center of her being.
| What Motherhood Taught Me That B-School Didn't
For the next 10 years, her daughter's voice drowned the murmurs of Roshni's creative persona.
But the boon of every individual's gifted, artistic, inventive side is the hunger it creates. A hunger, which though dormant, doesn't turn inexistent. A hunger, which when given a chance, finds its way to nourishment, thus satiating every corner of one's being.
And Roshni's hunger to unravel that side of her identity had begun to weigh upon her. Clueless of where her interests lay anymore, or where she could begin, frustration and doubt began clouding her head space.
But, 'Ask and you shall receive'…
It was then that a dear friend and confidante compelled Roshni to sign up for JobsForHer's Volunteering program, to get her out of her misery along with getting her out of the house; to regain clarity and direction for the path ahead.
| The Restart Journey of a Volunteer - Vinutha Menon & JobsForHer
Incidentally, during her volunteering stint, JobsForHer launched their Face of JFH campaign, of which she became an integral and, needless to say, beauteous part.
But, would you believe me, if I told you that Roshni has literally metamorphosed, and worked hard to look the way she does today?
Under the influence of heredity factors, she and her sister had always been largely overweight. But through a genuine concern for health, and a diehard commitment to their weight loss, when you look at the two sisters today, the transformation is unbelievable.
During her brush with the work world, Roshni gradually reclaimed her confidence and also found the path to her province.
Soon after her volunteering tenure, she delved deep into the world of baking. With her head down and bum up, she experimented with a variety of baking techniques to put her skills to test.
After thoroughly researching the markets, Roshni took up a 2-week professional baking course to refine all that she knew and was already practicing through small scale orders.
| Once The Bird Flies The Nest - Rohini Majella
Finally, the day came when she launched her brand - Rolee's Bakes - officially across Facebook and her social circles. And since that day, there has been no looking back. She now has her hands full with home and corporate orders!
Roshni may not have restarted a career. But she sure did find one.
As Steve Jobs once said: If you haven't found it yet, don't stop looking…
Have YOU found the career of your dreams, yet?
If not, then find it with JobsForHer by signing up HERE.
Roshni Manoj is a commerce graduate from the Mumbai University. She has previously run her own business in the clothing line for about 3 years, holding exhibitions in the city from time to time. She has recently completed a professional course in Baking, and is on her way to building her brand Rolee's Bakes.
About the Writer: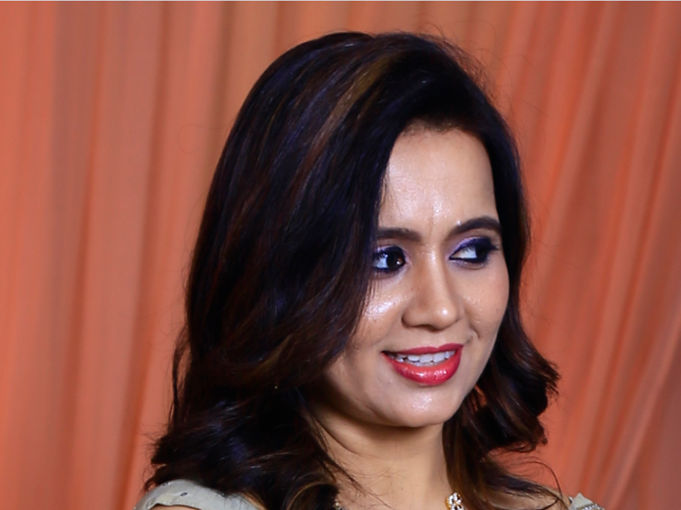 Kaajal Ahuja is a commerce graduate, who worked in the field of Customer Support first at HDFC Bank, and then at Dell International. During her 11-year career break, she spent four years volunteering as a Teacher at a government-run educational institution and also ran her own enterprise – 'Hey Gorgeous' – alongside, for 8 years. It was during her break that she discovered her love for writing, and is now back, working part-time as a Senior Content Writer at JobsForHer. She is married and is an upbeat mommy to a 13-year-old.