When the Going Gets Tough, the Tough get Tougher.
Ujwala
in
Back to Work
|
04 Dec 2018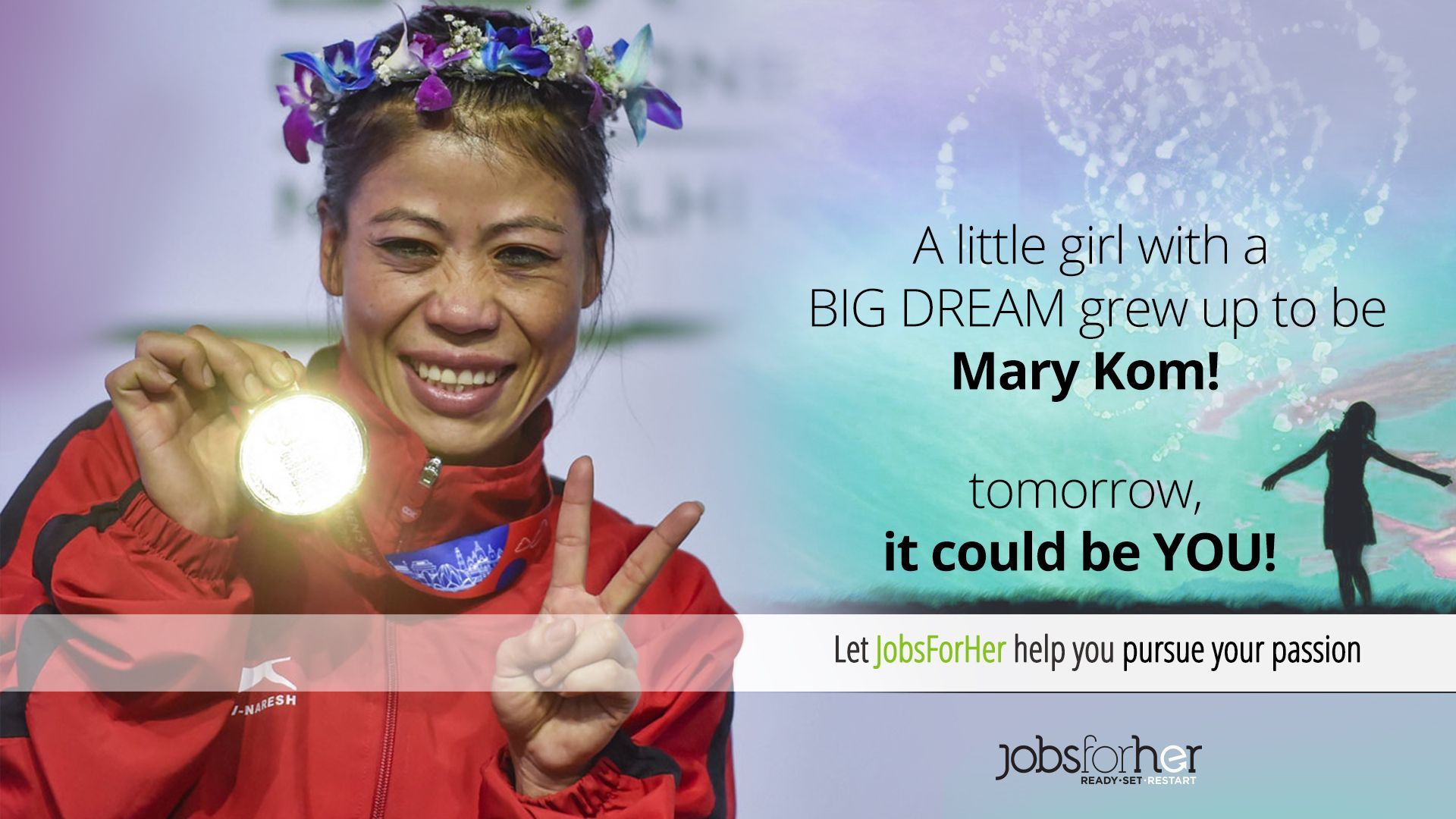 "Sometimes the strength of Motherhood is greater than Natural Laws".
Truth be told. In the recent past, women in sports have come to claim their own space (and HOW)!
And India's MC Mary Kom just set the bar higher. This Manipuri Boxing Legend and a mother of three created HISTORY when she won her 6th GOLD in the World Championships after a gap of 8 years!
Her determination, grit, and perseverance are testimony to her success. And her inspiring journey teaches us several life lessons.
1) Never give up
Yes, really that simple. You have a dream, you work towards it until you achieve it. You stand up to the challenges, you break the stereotype -one step at a time.
2) Have a support system in place
Well, of course, you don't have to do it all alone. Your path to your dream will not always be level, but a strong ecosystem will ease your journey. When you know there are people to stand by you, help you up when you are down, build you up when you need a little cheer, you are well on your way to your dream goal.
3) Never settle
In an interview soon after her record-breaking win, Mary Kom said she already has eyes on the 7th title! Now, THAT's what we call EYE on the PRIZE!
We all have our dreams. Each unique. Yet, the path to success is the same. It begins with commitment and excellence. Giving it your all is what really matters. And it will happen. Mary Kom is living proof!
*Credits: Mary Kom, the film
But remember...
"Everyone is running their own race, in their own time .
Do not envy them and do not mock them.
They are in their time zone, and you are in yours.
Life is about waiting for the right time to act.
So RELAX.
You're not late
You're not early
You're very much on time."
A woman becomes stronger after MOTHERHOOD – just like Mary Kom did. Just like you are. Just like you will be!. Find your strength, once more, through us. Right HERE.