What Women are Saying about This Career Option from TREE
Kaajal A
in
Back to Work, Events
|
12 Jul 2018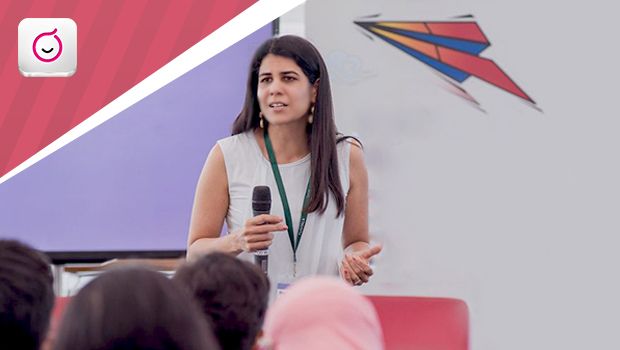 When Maya Thiagarajan – Founder and Education Director at TREE took center stage at the TEACH & LEAD event in Chennai on July 3rd, she had beside her, an esteemed panel of educationists to support and bolster her cause, and she had before her, an enthusiastic bunch of second career women, all ears, and all heart on all that was lined up for them that day.
Are You a Second Career Woman Looking to Restart YOUR Career?
JobsForHer is all you need.
To glimpse into what the event was like, and what the takeaways of the women present were, we put together the experiences of two JobsForHer Ambassadors who were elated to have attended the event.
Meet Sandhya Kolathur
After a 5-year break, she is now looking to restart her career. A civil engineer by qualification, she has 14 years of experience in the field of construction. Sandhya is a mother of two children aged 4 years and 2 years.
"The TREE learning session had a mission. To develop, support and inspire teachers to transform lives. For those interested in teaching, the program aimed at transforming not only teaching programs, but also school cultures and societal attitudes towards education.
With a goal to change the face of education - one teacher at a time, Maya Thiagarajan founded the TREE. Being a global educator herself, she has challenged us on how to raise successful children, globally, by blending in the best of eastern and western approaches to parenting and education.
If you want to launch a career in teaching, then the Bridge program by TREE offers an intensive preparation course which helps teachers gain skills, experience, and the confidence needed to begin teaching and excel at it, inside classrooms.
The program would focus on:
Understanding one's strengths

Understanding kids

How to teach, and

How to engage with and read to students
I proudly say that if not for JobsForHer, I would not have known about such events around me. Thank you JobsForHer for partnering with institutions that widen our horizons to help us grow."
Meet Chanchalaa Santhosh
With 8 years of experience as an HR generalist, and having worked with companies like World Vision, Veolia Environment, and Hewlett-Packard, Chanchala is now looking to get back to work after a 10-year career break. During her break, she juggled multiple roles like that of an afterschool teacher with an international school on a part-time basis, a freelance soft skill trainer, an entrepreneur, and now a JFH ambassador.
"Being a JobsForHer Ambassador and a Restarter, I got an opportunity to attend the Tree event. I was looking forward to it as a career in teaching is an option that helps in balancing personal & professional life.
Maya Thiagarajan, the founder of the company – TREE, who is a teacher herself, runs a program which assists aspiring women to launch a career in teaching through a training program called Bridge, with Link - a recruitment & placement service program for existing teachers, followed by Summit – to support the professional development program for teachers.
The discussion at the event revolved around the challenges a teaching career can involve in the 21st century. The panelists were accomplished individuals from the field of education:
Mick Purcell - Principal of KC High School, Padmini Shankar - Principal of Akshar Arbol, and Vani Sastri - Director of Seed Academy & Seed Preschools.
The pros & cons of teaching in various countries like Singapore, Finland & India were discussed at length, along with the challenges in parenting & teaching children due to the information overload & fast-paced technological advancements.
The session was very good and will definitely help women restarters who are looking for second career options in education."
And now, if YOU are inspired to pursue a career in teaching as well, the BRIDGE course by TREE might just be your ticket to a restart.