What the Rest of India's Women Can Learn From the North East
Ujwala Thirumurthy
in
Weekend Reads
|
22 Apr 2017

Photo Courtesy: Zothan Puii
Did you know that Sikkim and Meghalaya are the most women-empowered States in all of India? Yes,the Seven Sister States that comprise the North Eastern region in the country top the charts in this regard! In an effort to analyze the development of women in India, Hindustan Times calculated a Women Empowerment Index (WEI) based on the recently released National Family Health Survey.
We'll get to the numbers in just a bit, but the rest of India's women have a lot to learn from this otherwise conflict-torn region that has seen immense development in the last decade.
A few characteristics that they see in themselves and are proud of, are:
- Self-sufficiency
- Economic independence
- Awareness of the Right to Information
- A never-say-die attitude
- Entrepreneurial qualities
- Resilient upbringing
"Northeastern girls are very courageous, ready to take on any challenges at any time. Since childhood we are taught to be independent," - Rajashree Arandhara, Margherita, Assam
| Are you looking to storm ahead in your career after that sabbatical. Look right here! Sign up with JobsForHer and explore what's best for you
Women for Women!
A silent revolution is taking place in these remote corners while the rest of the country continues to battle issues like women empowerment and gender inequality, in vain. An online edition of the Shillong Times talks about how "poor women are pooling their talents and resources to build a new synergy of collective empowerment to transform their lives".
These women, through their Self Help Groups (SHGs), are adjusting to large-scale economic changes through community-based grassroots movement. They pool their savings into a fund from which they can borrow as and when necessary. The SHG is linked with a bank — rural, cooperative, or commercial – where they maintain a group account.
Right to Information
What makes simple ideas like these work for thousands of women looking for independence? What is that one factor that decides whether or not these ideas will be successful?
INFORMATION! Women unanimously attribute the source of their transformed social views to their access to "mahiti" (information), which gives them greater ability to act on their rights!
| Read how a Tribe of Women is Bringing Every Indian Woman Back to Work
Zothan Puii, a native of Lunglei, the second capital of Mizoram, says, "I love it here. Women and men are treated on par with each other. There's equal opportunity for both at work, church, or society in general. The fact that we have women pastors and a woman MLA is indicative of the respect a woman commands in this region. I have been a choir conductor for a few years, myself."
Although Zothan lived in the city of Bangalore for 10 years (to study and work), she says her work-life there was the most stressful.
"It's not like that here in Aizawl where women have been working for decades without having to worry about going home late. I love my job and the respect that comes with it!"
Even though North Eastern towns close down early compared to metropolitan cities, the offices have flexible hours, which means working mothers aren't always expected to adhere to a schedule. Understanding between colleagues to fill in for co-workers in their absence speaks volumes about the work culture. Small, but important matters such as this make a great impact in the lives of women. "Almost every office follows this system," reiterates Zothan, who has never faced a problem at work when it comes to the number of hours /timings. For someone who actively participates in the Pastorate Youth Meet (seen in the picture), Zothan is pleased with how her life is shaping up.
| Women as Active Agents of Change
Making it work for us!

When we talk about employment and women, all that comes to mind are the several cases of women not ret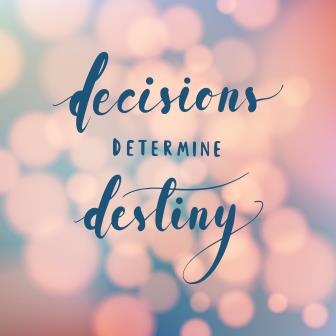 urning to work after marriage, or a child, or for several other reasons. However, if these women who live in a region that is constantly under conflict can make it work for themselves, why can't WE, who sit in plush offices, enjoy gourmet meals, and drive in swanky cars? They do not waste unnecessary time or money in protests or dharnas - they meet, they organize, and they DO where they see things need doing.
It is arguable that because most of the North East essentially follows a matrilineal system, their women are inherently perceived as more "powerful" than the men in their families. Women rule the roost here. Their children carry their names, they inherit property rights and no one can ever take that right away from them.
"The ration card holder's name was recently changed to the mother's name! In Meghalaya, particularly, when a couple gets married, they move to the girls' house", says Zothan.
| Papa Why Weren't There Any Girls
Growing stronger in the face of adversity
But, more than being culturally imbibed, the fact that women have a stronger say in family matters, goes back to the time when the men folk were deployed to work in far away paddy fields as a means of human exploitation. This left the women to look after the home and the children most of the time. Their stand only grew stronger.
Because they saw this as an opportunity for something beneficial to themselves AND the family. The Ema Bazaar, or Nupi Keithel, which literally means Mother's Market or Women's Market, was thus born out of a desperate will to survive rather than a well planned economic set-up. The role of women has ever since emerged as central and plays a bigger role in the family as compared to the men.
Either way, women hailing from the region are perceived as better entrepreneurs than those from other parts of the country because of their "upbringing, respect, and equal opportunity in the decision making process, at work and at home", adds Zothan. Women here have always been economically active and enjoy a higher status than women from other parts of India.
Now, time for some numbers
The survey—conducted by the Health and Family Welfare Ministry—provides data for eight indicators under the category 'Women's Empowerment and Gender-Based Violence'.
These indicators, which include the participation of women in household decisions, ownership of land, cell phones and bank account, instances of spousal violence, were used to arrive at a cumulative score called WEI. The figures below, are from the National Family Health Survey conducted across the country, specific to the North East.
NO cases of female foeticide in the region.
The total literacy rate with the exception of Assam and Arunachal Pradesh is higher than the national average.
The average percentage of married women who usually participate in household decisions is 96%.
In Meghalaya, Manipur, the percentage of women who own cell phones that they themselves use is 80.2% and 71.6% respectively. Mizoram tops this list at 88.5%.
What does it mean?
These are not just numbers. Delve deeper and you'll find that there are only a handful of states in the country that boast of treating their women with the respect they deserve. We may talk about women's empowerment, debate and discuss ways to formulate women-friendly policies, but we should also MAKE them happen.
"Since our childhood, we are instilled with a sense of responsibility. Being a matrilineal society, we have always been taught the importance of being self-dependent. Women from the NE are an example of how women can run the world without being dependent on their male counterparts," says Shatabdi Deb from Shillong.
We create our destiny

We couldn't agree more. But does that mean women who belong to the patriarchal society can never be empowered? No. It means we need to claim our rightful place in society. What matters is that women get an equal say in the decision-making process. With a large number of women engaged in work outside the home, they are already teaching their children how to be independent, and how not to let society get in the way of their livelihood.
Time to get our act together!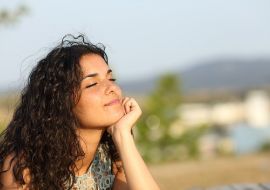 The Seven Sister States comprise Arunachal Pradesh, Assam, Manipur, Meghalaya, Mizoram, Nagaland, and Tripura, with Sikkim incorporated into the Indian Union in 1974.
While the region has been the theater of the earliest and longest lasting insurgency in the country, its women have emerged stronger and more assertive over the past few decades. Their awareness and the willingness to make themselves an independent part of the community make them a resilient force to reckon with.
Women empowerment must be a given in any civilized society, not just a matrilineal one. Women are meant to be raised as empowered and enabled girls, instead of being expected to fight for empowerment and enablement. It is said that women who are closest to the world's most pressing issues are best placed to solve them.
So, what are we waiting for! Let's empower each other for the greater good of the nation. Let's look for our inner strength, work as a collective force and make ourselves resilient to every form of gender bias and inequality that seeks to threaten our very existence.
If you're looking for that ONE window of opportunity to prove your worth and help bring about change, if you're wondering how you can make a difference in the workforce, then SIGN UP HERE, and tell the world what you're all about!
At JobsForHer, we'll give you plenty to choose from AND keep you happy!