WHAT RECRUITERS LOOK FOR IN WOMEN-RETURNEES
Neha
in
Career Development
|
10 Aug 2015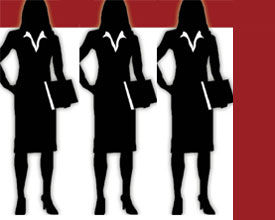 Shubha Kulkarni manages the HR practices at JobsForHer and will be hosting an Ask-Me-Anything (AMA) Session on our Facebook Events page, this week: on.fb.me/1P5GQQP She wanted to share a short list of requirements that most HR departments in companies look for when rehiring women who have been on a career break, to help our audience prepare themselves to re-enter the workforce with all the ammo you need!
GENERAL RESTART REQUIREMENTS:
Firm and Determined Mind – You should be completely convinced to restart your career before you put yourself out there, into the job market. Research the Developments in your Domain Reconnect with People/Ex-Colleagues in your Area of Interest and Industry Understand the Gap and Plan to Fill the Gap – There are many free courses online that you can take to upgrade your skills for your particular line of work Prepping Family – You should prepare your family for your restart and gain their support Prepping Yourself - Spend a minimum of one month simulating a mock work set-up to help you with the transition Grooming– Being at home for too long can lead to us letting our personal presentation "go" a little bit. Get back into the swing of dressing up to head out the door each morning, in professional attire – you will be amazed at how it will augment your attitude to the world, as well.
RECRUITERS LOOK FOR:
Readiness to Restart – How quickly can you start? How Long has the Break Been? – If it was a long break, then what has the candidate done to manage the gap – e.g. TRG, certifications, etc. Flexibility – With positions, domain, and/or salary Attitude - Sharpness and quickness at adapting General Aptitude Firmness in Decision – We do not want candidates to be wishy-washy about their return to the workforce DETERMINATION– Be prepared to prove yourself on your return, which may take up to a year. It will reap you dividends in the long run.
SHUBHA KULKARNI is a recognized HR leader, having served as the Director of HR at HP, VP of HR at Perot, Head of HR &AsiaPacific at AXA, and with over 22+ years of experience in the HR field. Shubha is also the Director of a boutique HR consulting firm, Altissimo, with a team of like-minded HR professionals focused on leadership coaching, mentoring, and raising the level of HR expertise and knowledge in the companies we consult.
Recognized and featured by Business World as "Top 40 under 40 Professionals", Shubha has led several challenging and fulfilling projects through her HR experience. She has worked closely with senior business leaders to help evolve and implement HR plans to further their business goals.
Shubha is an ICF certified ASCHT coach through the Global Coach Trust with several hundred hours of coaching experience. She was the founder Chairperson for FICCI FLO Bangalore Chapter, which started in November 2012. She has also served on the Board of leading educational institutions.
Shubha led several global diversity initiatives across the companies she has worked in and recognizes the importance of diversity in the business context. She is thus eager to help companies use the JobsForHer platform to benefit from diversity and widen their access to female talent.
Don't forget to register for the Ask-Me-Anything Session with Shubha on Friday, August 14th (10:00am to 2:00pm), HERE.
If you're looking to begin your professional journey, or for new and exciting roles to showcase the skills you've gained along the way, you can find them at www.JobsForHer.com. Create your profile, upload your resume and start job-hunting today!