What It Is to be a Work-From-Home Ambassador at LXL Ideas!
Kaajal Ahuja
in
Back to Work
|
22 Sep 2016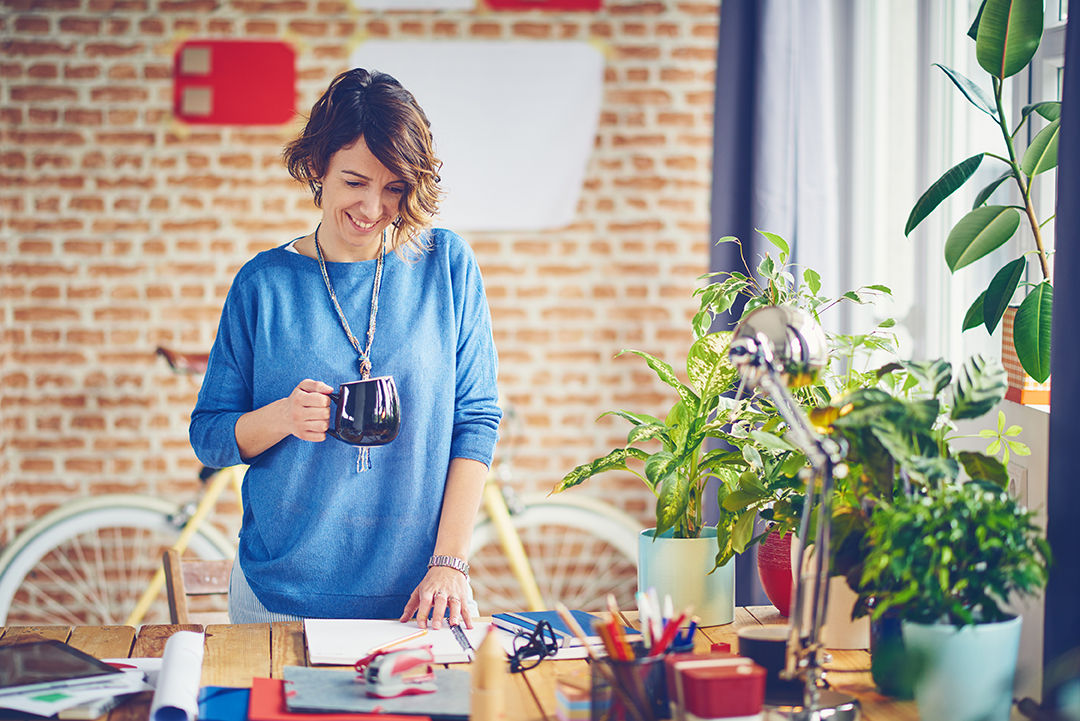 While we at JobsForHer are like watchful hawks, tirelessly on the lookout for career-break women, we were pleasantly surprised and proud to meet Radhika Nichani, who is an elated work-from-home Expressions Society Ambassador with LXL Ideas.
But hold on… That is not all Radhika is, or does…
Radhika, who has worked with LXL Ideas for the last 8 years, has NEVER taken a career break! Whether it was while completing her graduation, getting married, moving cities, OR having kids!!
Isn't that amazing?
We thought so too! And, here's the 'HOW'D SHE MANAGE THAT' bit…
Married at the early age of 19, Radhika relocated to Coimbatore. Soon after graduation, she joined Krayon, an events initiative by LXL Ideas, in the capacity of a City-Coordinator. Radhika was asked to manage their events within the city.
From the beginning of her association with LXL Ideas, Radhika has been floored by the flexibility the job has allowed her! And not just that; working in the educational industry when she has two kids of her own, fits in perfectly with their schedules because she's on holiday when they are!
In time, Radhika was inspired to involve herself deeper with LXL Ideas, and that's when School Cinema, another one of their initiatives became part of her life. For this, she travels to Ooty intermittently but seldom counts it as 'travel' due to its proximity from her own town.
Four months ago, Radhika took her relationship with LXL Ideas to another level when she became one of their Ambassadors for the Expressions Society, which is their most recent initiative.
Expressions Society makes students express better. Addressing the need to teach school kids to communicate better, it empowers children with communication and public speaking skills.
To turn this vision into a reality, LXL Ideas is looking for Ambassadors who will:
Spearhead the program in their respective cities.

Create & manage partnerships with schools and colleges &

Induct, nurture & manage Program Facilitators as a Project Manager.
Radhika is completely in awe of her mentor, Syed Sultan Ahmed, MD, LXL Ideas. She finds his energy electric and super contagious! In fact, she says she's always 'charged on the job' because of HIS influence!
This is what she had to say as an Expressions Society Ambassador…
"If you're a homemaker who enjoys teaching and interacting with children, then THIS IS THE ROLE FOR YOU! Sometimes we underestimate ourselves when we can't teach or influence our own kids at home. But, to be able to do that for so many children outside, where you are seen as such an important part of their little lives, the feeling is far beyond fulfilling!
"Being married so early, working with LXL Ideas has taught me so much. It strengthened my communication skills, gave me versatile exposure, and taught me all about Event Management & maintaining Public Relations! Imagine that!''
If you share Radhika's passion AND wish to be part of an initiative that's influential in shaping the lives of our youth, then think and look no further. You have arrived!
LXL Ideas is looking at hiring Expressions Society Ambassadors for 23 positions across India. To apply, GO HERE.
About the Writer:
Kaajal Ahuja is a commerce graduate, who worked in the field of Customer Support first at HDFC Bank, and then at Dell International. During her 11-year career break, she spent four years volunteering as a Teacher at a government-run educational institution and also ran her own enterprise – 'Hey Gorgeous' – alongside, for 8 years. It was during her break that she discovered her love for writing, and is now back, working part-time as a Senior Content Writer at JobsForHer. She is married and is an upbeat mommy to a 13-year-old.