What Guts & Glory Can Do For A Mom On A Career Break - Sheetal Chawla's Comeback Tale
Kaajal A
in
Restarter Stories
|
01 Dec 2017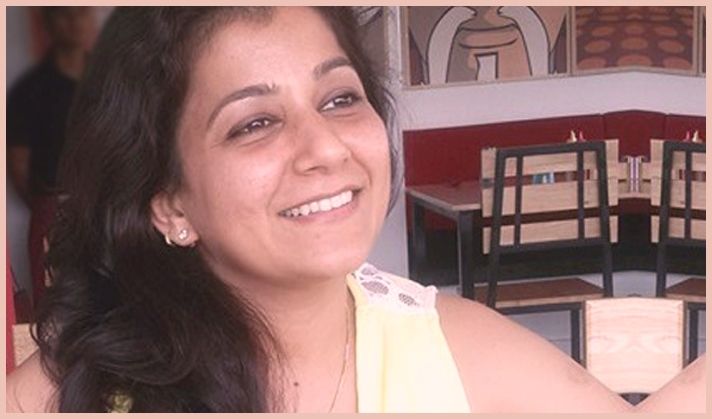 When Sheetal Chawla shared her career-restart story at a JFH Restarter meet up, she not only had all the other women there rolling off their seats with laughter, she also set them afire with inspiration.
Sheetal has always been the kind of woman and mom who simply could not 'sit at home'. After a long morning's work, when most mums would look forward to an afternoon siesta, she would get dressed to make the best of hot deals at a sale!
Today, even though she's totally rocking her job as the Marketing and Administration Head at BTS, her journey getting there has been anything but easy.
Sheetal left the work scene almost 13 years ago when her first child arrived. At the time, she took a solemn oath within, ''No matter what, I will return to work.'' She gave herself a time-frame of approximately a year, but her little one developed multiple health issues with the infamous 'lactose intolerance', a rare case in babies.
It was close to 3 years when Sheetal, with her flame burning bright as ever, looked at restarting her career. Even though her husband was supportive of her choice, he suggested that it may be time for their second one! And though Sheetal wasn't keen, being that person who tries to keep everyone happy, she was receptive of his choice.
Sure enough, their second one arrived shortly after. While she cherished the happiness of being a mum again, she was also quietly dismayed about the stalling of her plans to reenter the working world, yet again, this time for an unknown period of time. But, she wasn't going to let that get in the way of her 'never say die' attitude.
Sheetal

shares with us one of the ways to survive the career break and the restart journey.
One fine day, out of the blue, when her younger one was about 6 years old, Sheetal decided to get out of the house and make it happen! She was done waiting.
Are you done waiting? Then the R3 Roadshow would be a good place to start!
She researched all possible job sites, filled out various profile and resume requirements, and even received numerous emails from them, but couldn't really make sense of the roles she was being offered. However, since she had decided to put herself out there, she attended a few of the interviews that came her way.
She had expected to land a job almost instantly. Not once had she imagined that the working world would be as harsh as it turned out. Companies were unwilling to let go of her 'gap', and were unsure if she would adapt to present-day work scenarios after a break as long as hers.
It was then that a good friend told her of Neha Bagaria, Founder of JobsForHer. After Sheetal met Neha, she joined the then tiny team of JFH employees as a volunteer.
She would come to the office each day with a renewed, insatiable zest to learn! She wanted to learn and know everything possible about the working world that had evolved during her absence from it. ''How do I use PowerPoint? How do I frame a Word Doc? How do I…? Is this the way…? What are you doing with that…? How can I fix this?" She wasn't embarrassed in the least to ask about anything she didn't know and wanted to learn. The JFH team was floored by her determination and her respect quotient grew exponentially during her time among them.
During this period, Sheetal's in-laws were travelling. In her family, a career-woman wasn't really a welcome concept. But with her grit, she knew that there were no two ways about it!
The day they returned, she announced her new job, and how the very next day was her first!
Mind you, she did this when she had no tangible, paying job in hand! All she had was a volunteering position, and luckily, as she says 'a place to go to' (Thank God!), for the hours that she claimed she'd be away! The reason she did this was so that her family – in-laws, children, and husband – would gradually start acquainting themselves with her absence.
Fortune favours the brave.
Within her first week of volunteering, Sheetal heard about positions at BTS – a world-leading strategy implementation firm – from another JFH volunteer.
See, that's how we do 'Women for Women'!
After 5 tedious rounds of interviews, which is the regular route of recruitment at BTS, Sheetal landed the job! But it was almost 3 weeks before she heard from them, and she spent all that time volunteering at JFH. It was one of the most difficult phases of her life because this was the time her self-confidence was dwindling, and she doubted her capabilities the most.
But all that's history now because Sheetal is over-the-moon happy with her newfound career, which has already taken her across the globe on two international trips! She speaks highly of her workmates who were extremely helpful and very patient with her novelty in the field in her first year with them.
Having started out as an Office Manager, in time she proved herself through sheer hard work and determination, and today, two years later, is their Marketing and Administartion Head.
The most amazing coincidence is that her present office is in exactly the same building that housed Sun Micro Systems – her first workplace 14 years ago! Or, this was Destiny saying "We've brought you back."
The only challenge now, she chuckles, is a lack of interest for her previous love of socializing! While everyone is hitting the hip-n-happening places in town, Sheetal finds solace in staying home. Ever since her new job, she radiates confidence and is enjoying her financial freedom. Her kids are super proud of their mommy and enjoy the little goodies that she loves buying them with her paycheques!
If Sheetal's rock-n-rollercoaster story's got you rearing to start your career or to get back the one that you rocked before, then all you have to do is log onto JobsForHer, create a profile and submit your resume TODAY!
About the Writer:
Kaajal Ahuja is a commerce graduate, who worked in the field of Customer Support first at HDFC Bank, and then at Dell International. During her 11-year career break, she spent four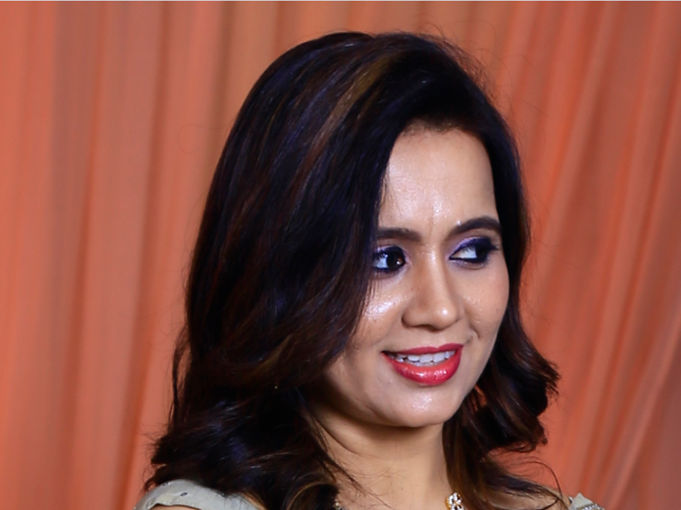 years volunteering as a Teacher at a government-run educational institution and also ran her own enterprise – 'Hey Gorgeous' – alongside, for 8 years. It was during her break that she discovered her love for writing, and is back, working part-time as a Senior Content Writer at JobsForHer. She is married and is an upbeat mommy to a 13-year-old.