'We Didn't Have These Platforms' - This Journalist Tells You Why The R3 Roadshow is Your Key to a Career Restart
Kaajal A
in
Mentors Speak
|
05 Dec 2017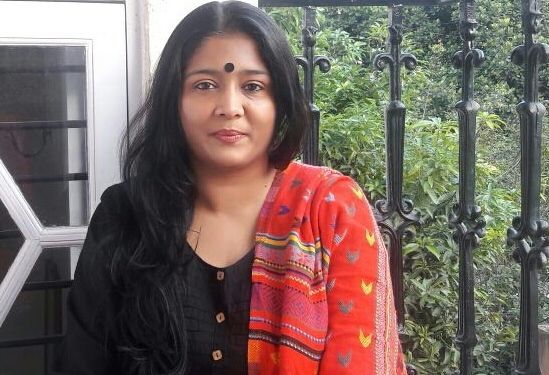 An independent journalist from the start of her career, this woman spent 17 years in the world of print journalism in full-time roles with not one or two, but THREE leading national daily newspapers – The Hindu, The Times of India AND The New Indian Express.
Today, she has boldly stepped outside her comfort zones to experiment with freelancing in pursuit of creating a place for her new self.
Bhumika Kulkarni – a Freelance Journalist and Writer-Based Editor, warm and insightful, is a woman of many hats, living life on her own terms.

When she came to the R3 Roadshow, not only to contribute from her rich reserves of experience and learnings but also to take away all that she could from the women present, she lay emphasis on the importance of 3 things:
Networking: How events like the R3 Roadshow had opened doors for people to voice their doubts, share and exchange thought processes, and draw all the help they needed.
Mentors: How, having received, one always needs to keep that cycle of giving continuous.
Human Connect: How no matter how technologically advanced the world may become, nothing can replace the feel of a handshake, the connection of eye contact, and the satisfaction of a face to face discussion.
And, while we have all of that and more on this FB LIVE recording from the roadshow, here are the writer's words, straight from the heart, to a few more questions that we lined up for her:
'Hi, Bhumika. To start with, tell us why you took a break in your career and for how long?'
I took a career break when some unexpected issues cropped up on the home front, which required my presence at home.
While the idea was to take off for about six months, much before I could figure things out, I became restless by the end of the second month!
It's not easy to sit back and relax when you have worked continuously for 17 years!
And you know what they say about an empty mind! Work was coming my way and I was reluctant to refuse it. 'What if it doesn't come around when I want it?' – I thought.

'But you mentioned a career transition at that stage. How difficult was the restart/switch?'
Since I didn't have much of a gap between my previous phase and the next, the restart as such wasn't a big challenge. Also, my previous employers - The Hindu - with whom I'd worked for 12 years, were extremely gracious to ask me to continue writing for them as a freelancer. So, in fact, there was that privilege and cushioning.
Also, many former colleagues, bosses, and friends sent work my way, and I am indeed grateful for that.
But having worked for organizations all along, it took some time and effort, and a great deal of reading up, talking to people, re-thinking and re-orienting myself, to figure out how I would work on my own, as a freelancer.
And although it's close to a year now since I have, I am still figuring out so many newer aspects of it… the cycle of learning continues.
Transitioning into a Second Career? Attend The R3 Roadshow To Make Your Return Impactful
Getting back to work gave me a renewed confidence in myself, my skills, my abilities, and my sense of sanity.
'So, what drives you to mentor second career women?'
From my own experience, I feel that any woman who has enjoyed a stint with a career but had to quit due to unavoidable circumstances, eventually WANTS to get back to doing what she loves.
I hope that by sharing my personal experiences from the last few months, I can encourage other women to explore their paths.
It's not as difficult as it is made out to be.
Very often we over-worry ourselves and become our own stumbling blocks because we create mind blocks, more than actual hurdles in the path.
I believe that if only women would talk about their problems, or simply say what's on their mind - that would help them arrive at solutions.
A sisterhood of professionals, which a forum like JobsForHer provides, I believe, acts as a strong sounding board. It goes a long way in boosting a woman's confidence and in breaking the ice to make the first move.
Finally, what do you most enjoy about your line of work?
Writing is a creative field, and I love it. I can't live without it. Meeting new people, learning new things, getting to know of so many ideas and opportunities, being inspired by all that others are doing – these are the things that I wouldn't otherwise have come across, if not for my work.
What I have now, in addition, is the opportunity to explore the things I wouldn't be able to, when pursuing a full-time job.
Apart from mentoring, I also volunteer and teach in rural areas, and read for the blind; I now enjoy more time with my child, and get to cook and do some gardening!

Follow Bhumika on our MentorForHer Panel by signing up HERE