Using Her Privilege to Lift Others on the Path - Gayatri Ramamurthy, Lead - Diversity & Inclusion, Capgemini
Kaajal Ahuja
in
Mentors Speak
|
22 May 2017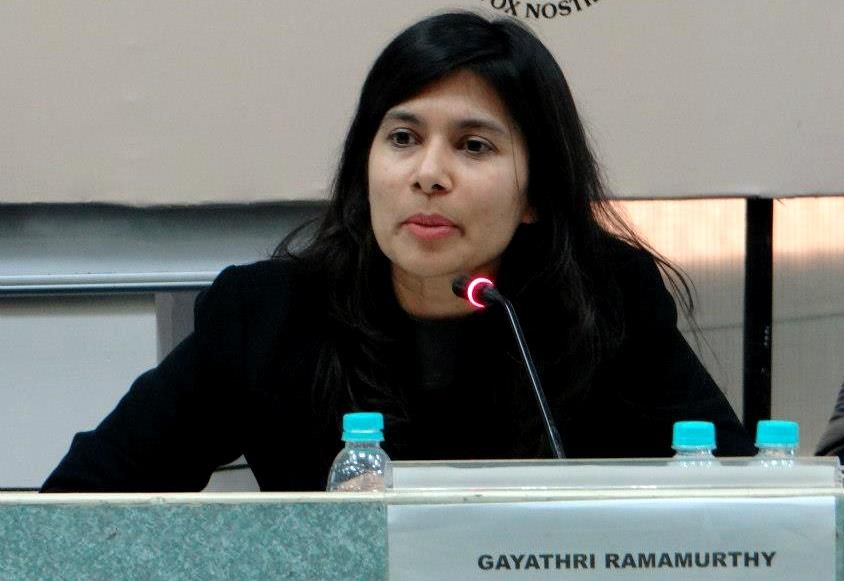 As I pen down my life experiences, I want to start by saying that the multiple roles we as women play, are indeed complex, and even, mind –boggling.
Having said that, do we then just accept matters with their 'status quo' vis-a-vis influencing change?
No matter then if that change were to be just a tiny bit.
When we step into the world after our education, each of us sets out with varied and multiple aspirations –whether to be successful in the careers we choose, to become divas, to study further, to marry into a good family, to be perfect moms, or simply to have fun and sail through life! We do tend to view life through a colored lens.
| Sign up HERE for an Online Webinar with Gayatri Ramamurthy.
I have been blessed to have parents who supported my aspirations unconditionally. I loved and joined the teaching stream, and it was a smooth transition to being part of a familiar environment after graduating.
But, while engaging young minds was stimulating and it gave me time to balance the requirements of my little children, circumstances forced me to move to a full-time corporate job. (Sadly academia is still a financially unviable option!)
While pondering over 'the barometer for success', I believe that there is a universal view and a personal view to it. The universal dimensions may include monetary returns, building a reputation and career growth. While these dimensions are unique or personal to each, my own one is 'passion'.I am energized and excited, and that is what drives me to deliver day after day at work.
| Browse through a variety of flexible second career jobs on our portal.
What is this internal motivation that triggers me?
An almost innate commitment to see equal opportunities amongst diverse sections of the population. We bring to the table our unique set of capabilities as human beings. But can we be assessed purely on the basis of that?
I feel I am successful when I see a change in mindsets, resulting in altered behaviors, which then become more inclusive by nature - it could be with a mentee, a team member, a peer or a
group of individuals. My ability to create an altered thinking process that results in altered behavior makes me feel successful!
You can meet Gayatri at the JFH Mentoring Roadshow in Chennai this week! Sign up for it HERE.
People may forget what you give, but are unlikely to forget how you make them feel.
The one commitment that I have made to myself is to voice my opinion based on my values.
I leave you with a quote by Carl Jung – something that I deeply believe in:
''Until you make the unconscious conscious, it will direct your life and you will call it fate.''
Step forward, and towards your second career, with guidance from the mentor herself.
Join Gayathri in an Online Webinar on Thursday, May 25th at 12 noon, by signing up HERE.
To follow Gayatri on our MentorForHer panel, click here.
About the Writer:

Kaajal Ahuja is a commerce graduate, who worked in the field of Customer Support first at HDFC Bank, and then at Dell International. During her 11-year career break, she spent four years volunteering as a Teacher at a government-run educational institution and also ran her own enterprise – 'Hey Gorgeous' – alongside, for 8 years. It was during her break that she discovered her love for writing, and is now back, working part-time as a Senior Content Writer at JobsForHer. She is married and is an upbeat mommy to a 13-year-old.