Use That Extra Time to Earn Extra - Part-time Online Jobs in Bangalore
Sasmita
in
Back to Work, Career Development
|
11 Feb 2019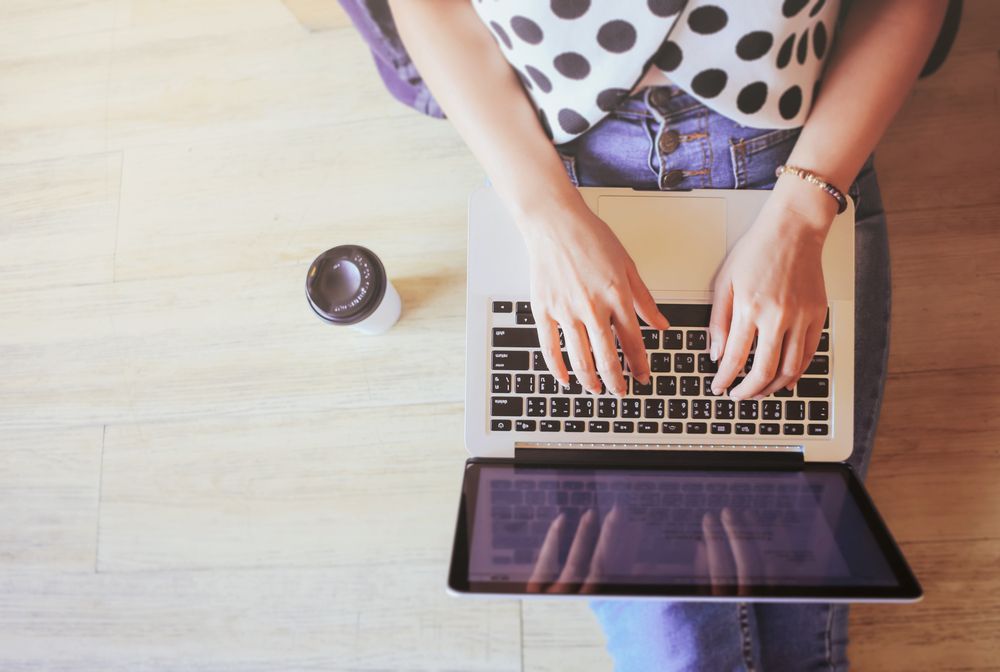 Women are brave. They won't tiptoe around edges in fear. They are ready to take on the world, guns blazing. You know why? Because women already know what they deserve.
A woman wants the best for herself, her family and her world. She wants to do her bit, contribute in every way. Ask a woman if she wishes she had more time. She would reply in affirmative in a heartbeat. All of us try to make the most optimum utilization of our time. For most of us, twenty-four hours in a day is just not enough. The women of the beautiful, garden-city of Bangalore are no different. So, if you are one of those women who strive to complete their tasks with absolute efficiency and productivity, who want to put the additional time to good use, who would love to do part-time jobs with the extra time on hand, rest your worries. We have got you covered. Here is a small list of some of the part-time online jobs in Bangalore for you to choose from.
Resume Consultant
Writing a resume seems like an ordinary task, eh? Well, believe it or not, it's easier said than done. This could be one of your options for part-time work. A resume is the only way a person can market themselves. This is where your job comes into the picture. You have to make sure your client's resume is impressive to get them a personal interview. And, if you can help the client land the job directly, pat yourself on the back. Mission accomplished!
Professional Gamer
The title sounds like you get paid to play. But the truth is it requires a lot of hard work too. You would have to study a game thoroughly, have a solid game plan to finish all the levels and be patient enough to play the same level repeatedly until you have aced it. Practice makes you perfect after all! This could be one of the part-time options for you if you have what it takes to compete on a professional level.
Linguist
Sounds fancy, right? Simply put, it means someone who is skilled in foreign languages. This could be one of the ideal part-time online jobs in Bangalore for you if you have expert knowledge of foreign languages. A bachelor's degree in the same can come handy here. This job may also require you to translate material or act as an interpreter or even teach the language. Patience, the ability to engage with the audience, exceptional work ethics are a must for this job.
Content Creator
This option is great if you have excellent communication skills, can detect grammatical errors in a flash, and love writing. Many freelance part-time online jobs in Bangalore are available for freshers also in this field. Content creation could also be about creating videos or tutorials. Today, anybody wanting to learn something new goes to the web as a reflex action to find a tutorial. So, it is not surprising that content creation is one of the best online jobs nowadays.
Computer Programming
This part-time work option requires you to create computer programs based on your client's requirements. It is your job to write relevant code so that the computer commands you enter, finish the task at hand. You would need knowledge of HTML, Javascript, C++ and other programming languages.
Remote IT Consultant
Bangalore is often called the 'Silicon Valley of India'. So, this job existing as one of the part-time online jobs in Bangalore was obvious. This job role, in a nutshell, provides technical support to the client by solving issues related to Information Technology systems. It is usually on a contractual basis. Excellent problem-solving skills and a Bachelor's degree in the field of computers is a must in this job.

So come on ladies, start the hunt for your perfect part-time jobs on JobsForHer.com and kick start your career or simply slow down from your fast-paced job and enjoy the extra to time to do everything else you want!