Two Inspiring Women Founded a Superlative Childcare Solution So That Mothers Can Return to Work
Kaajal Ahuja
in
Working Women, RestartHer 2017
|
21 Sep 2017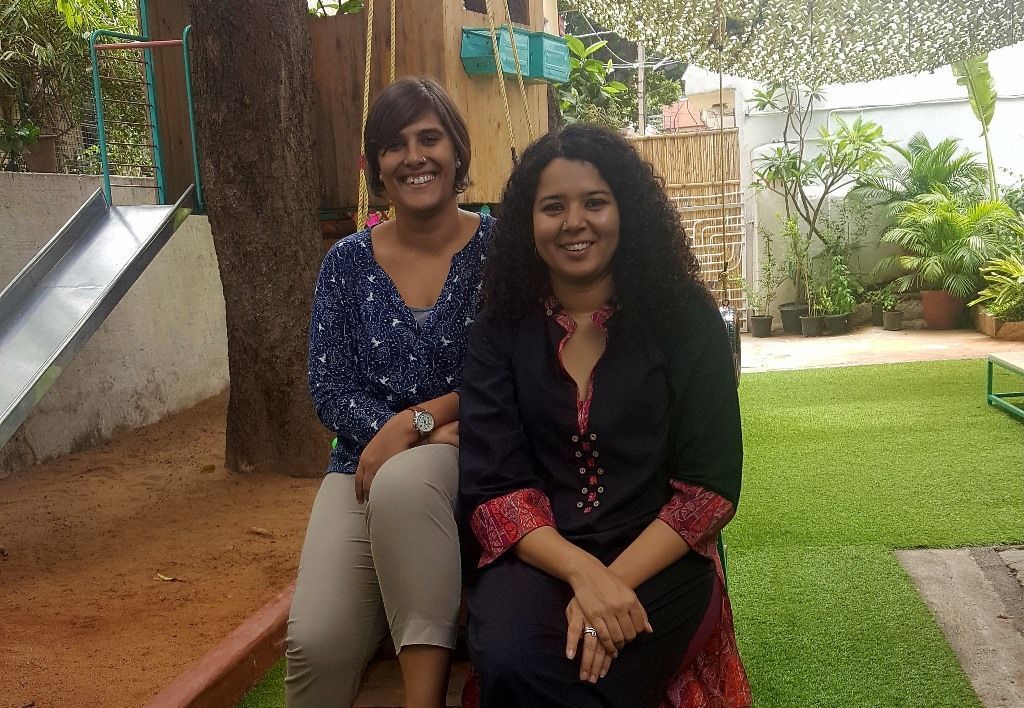 When we as women decide to re-enter the workforce after a career break – one that we took to have children and/or raise them, or to tend to ailing in-laws, or to move between cities/countries/continents, so that our husbands could keep their jobs while we gave up ours – we see that everything around us has changed.
We can't just walk back, and pick up the pieces the way we left them. We CAN return to the workplace in full gusto, but while doing that, we certainly can't give up what we already still have on our plate.
No woman can. No woman would. No woman does.
| Return to the Work Place in Full Gusto with JobsForHer
Which is why two Indian women - Helen Issar and Darshana Rajaram, who had the privilege to live, study, and work in Norway where they were exposed to the greatly progressive Scandinavian way of life – where women represent 40% of all board seats, and men take pride in going on paternity leave, and in the midst of which, toddlers grow up to be confident, independent, and gentle little people – decided to step up and show their support in the way they knew best.
They decided to simulate that exact education system here in India, so as to benefit and support modern-age parenting, thus founding Papagoya.
"Papagoya is our effort at supporting working parents, particularly mothers, to pursue their ambitions and passions. We hope to encourage true gender equality and see more involved fathers.
Papagoya is our endeavor to create and sustain a safe and welcoming environment for children, where they are met with the recognition and respect for who they truly are. It is our space where we can appreciate the intrinsic value of childhood.
Also, with families in urban India getting more nuclear, we need to ensure that our children develop a sense of independence.
| Take a Look at The Buzz We Created with RestartHer 2017
At Papagoya, we find that we give parents the comfort of knowing that their children are well taken care of the whole day, and are nurtured and challenged, hence giving parents the space and time to focus on their careers and on themselves.''
Supporting their revolutionary groundwork, Papagoya recently partnered with JobsForHer for RestartHer, and both Helen and Darshana made their presence felt through a workshop that backed their cause wholeheartedly: ''EmpowerHer: Managing Motherhood AND Your Career.''
Here's a snippet of their takeaway from their experience…
''We feel very strongly about working with women to get them back into the workforce. While our full-day kindergarten takes care of one big area that holds them back, which is child care, we know that there is much more that goes into her taking that leap.
Saturday, the 16th of September saw us take a big step towards working in this space. We ran a workshop for women returnees on how to balance work and motherhood. Thank you JobsForHer for the platform, and congratulations on your first conference and career fair – an event that we know benefitted so many women!''
Wouldn't we agree that we need more women like Helen and Darshana in the work world, championing the cause of bringing women back to it?
The work world needs you back more than you know.
Come back to work with JobsForHer.
Sign up HERE and take a look at the flexible work options we have for you.