Top 5 Full-Time Jobs in IT for Women Returnees
Ujwala
in
Back to Work, Career Development
|
13 Jun 2018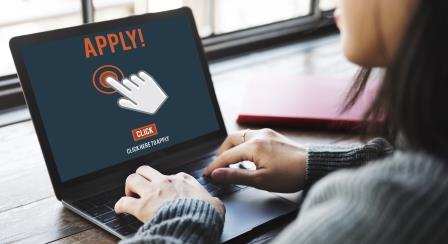 Women restarters! Listen up! Are you someone who can learn and memorize programming languages? If you're ready to restart your career with a full-time job in IT, but you've been wondering how and where to start, then THIS is your opportunity to do just that. We've listed the top 5 full-time jobs in IT, which you can apply for right here, right NOW!
Top 5 Full-Time Jobs in IT for Women Returnees
Dot Net Developer
This role calls for an ability to understand technical specifications for development and improvements of web applications, and to develop detailed functional spec documents. Strong interpersonal skills, with a structured approach to problem-solving, are a prerequisite.
If you're a BE/ B.Tech with experience in the following areas, then go ahead and apply right now!:
CSharp with strong OOPS concepts
Winforms or WPF : Minimum 6 months with OOPS00
Angular JS, Html and css (added advantage)
Database experience: MySQL or MSSQL or SQLite

IT Analyst –II- Oracle Database administrator
For the role of an IT Analyst, you must possess at least 6-8 years of Oracle Database administration experience with a Bachelor's Degree. The job requires strong technical, analytical, problem solving, excellent team interaction, interpersonal and communication skills.

Java Developer
If you have hands-on experience in coding on Java, Spring, Hibernate, XML, SOAP or REST Web Services with any of the Data base. Knowledge on TDD, Junit and any of the mocking framework, then YOU FIT the bill. The role also encompasses a mandatory 6-week training/upskilling - a win-win situation for you and the company!

Senior Application Developer (Full Stack)
As Senior Application Developer, you will be responsible for creating complex, enterprise-transforming applications on diverse teams.
Three or more years of development and delivery experience with Java / C# / Ruby / Python / Node.js / Scala or any similar exciting technologies will hold you in good stead.

Tech Lead
This job requires excellent problem-solving skills and the ability to come up with innovative solutions.
Hands-on experience in web development using HTML5, Java, and JavaScript is an added advantage. Women returnees can also benefit from training if required - reskill while you restart.

Keep Track of IT Trends
With growing trends and advancements in technology, there are also changes in criteria, eligibility, and skills required for a particular job. This means, even if you apply for jobs in IT you are bound to find requirements such as good communication skills, teamwork, delegation, and willingness to upskill/ reskill.
Don't be thrown off by these requirements, because they are what define you as a PERSON, not just an IT professional. And THAT's what a company looks for apart from the basic skill-sets that are required for the job itself.
So dear woman on a career break, we're telling you that you can do it just as well as you did in the past. What you really need is perseverance. Don't settle till you get it.
We, at JobsForHer, are constantly striving to make the job-search process simple and efficient for you!
SIGN UP HERE to reset your career in a job you love.