Top 5 Companies in Mumbai Hiring Women through JobsForHer
Neha
in
Back to Work
|
16 Nov 2015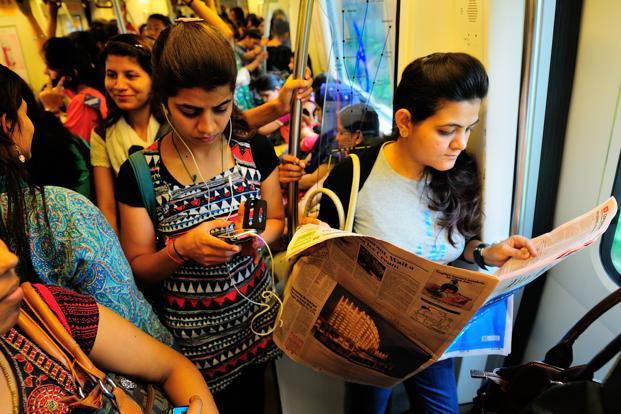 It has been a month since JobsForHer launched in Mumbai and what a month it has been. Already, we have 5 Big-Shot Companies in Mumbai on our portal, and the rest are lining up to list jobs with us because they've heard that our resume-bank is swelling with well-qualified, highly educated, and highly skilled career-break women – and they want in!
Here are the Top 5 Companies in Mumbai, on the JFH portal, so far:
1. Yes Bank: India's fifth largest private-sector bank with a pan-India presence, is headquartered in Mumbai. They have urgent openings for over 10 positions in audit, corporate finance, admin, etc. Apply for jobs at Yes Bank, here
2. Aditya Birla Group: The leading customer-focused global chemicals business that delivers the best in-class products & specialty solutions using safe, sustainable & innovative processes. Apply for job openings in their company, here
3. Videocon: A large diversified Indian company headquartered in Mumbai. The group has 17 manufacturing sites in India and plants in Mainland China, Poland, Italy, and Mexico. It is the 3rd largest picture-tube manufacturer in the world. The group is a USD 5 billion global conglomerate. Apply for job openings in HR & Marketing, here
4. Godrej: Established in 1897, the Godrej Group has its roots in India's Swadeshi movement. One of India's most trusted brands, with revenues of USD 4.1 billion, Godrej enjoys the patronage of 1.1 billion consumers globally across our consumer goods, real estate, appliances, agri, and many other businesses. Apply for jobs in Godrej, here
5. RPG Group (KEC): KEC International Limited, the flagship company of RPG Group is a global infrastructure Engineering, Procurement and Construction (EPC) major. It has presence in the verticals of Power Transmission & Distribution, Cables, Railways, Water & Renewables. The Company has powered infrastructure development in 61+ countries across the globe. Apply for job openings at RPG Group, here
A great way to ease back into the workforce after an extended break, or even a short one - to find your feet and scale up your skill-set - is a returnee-internship, which many companies on our portal, offer. Read more about returnee-internships here and understand how JobsForHer can help you get back to work here!
If you're a woman wo wants to start, restart or rise in her career in Mumbai, or if know a woman or women who have similar goals in this city, then visit the JobsForHer portal, create a profile, upload that resume, and start job-hunting TODAY!
*Image Sourced from livemint.com