Top 10 Reasons to Join Thomson Reuters (Who Will be at RestartHer!)
Shelby Burghardt - Manager, Global Employment Brand
in
Women-friendly Companies, Events
|
31 Aug 2017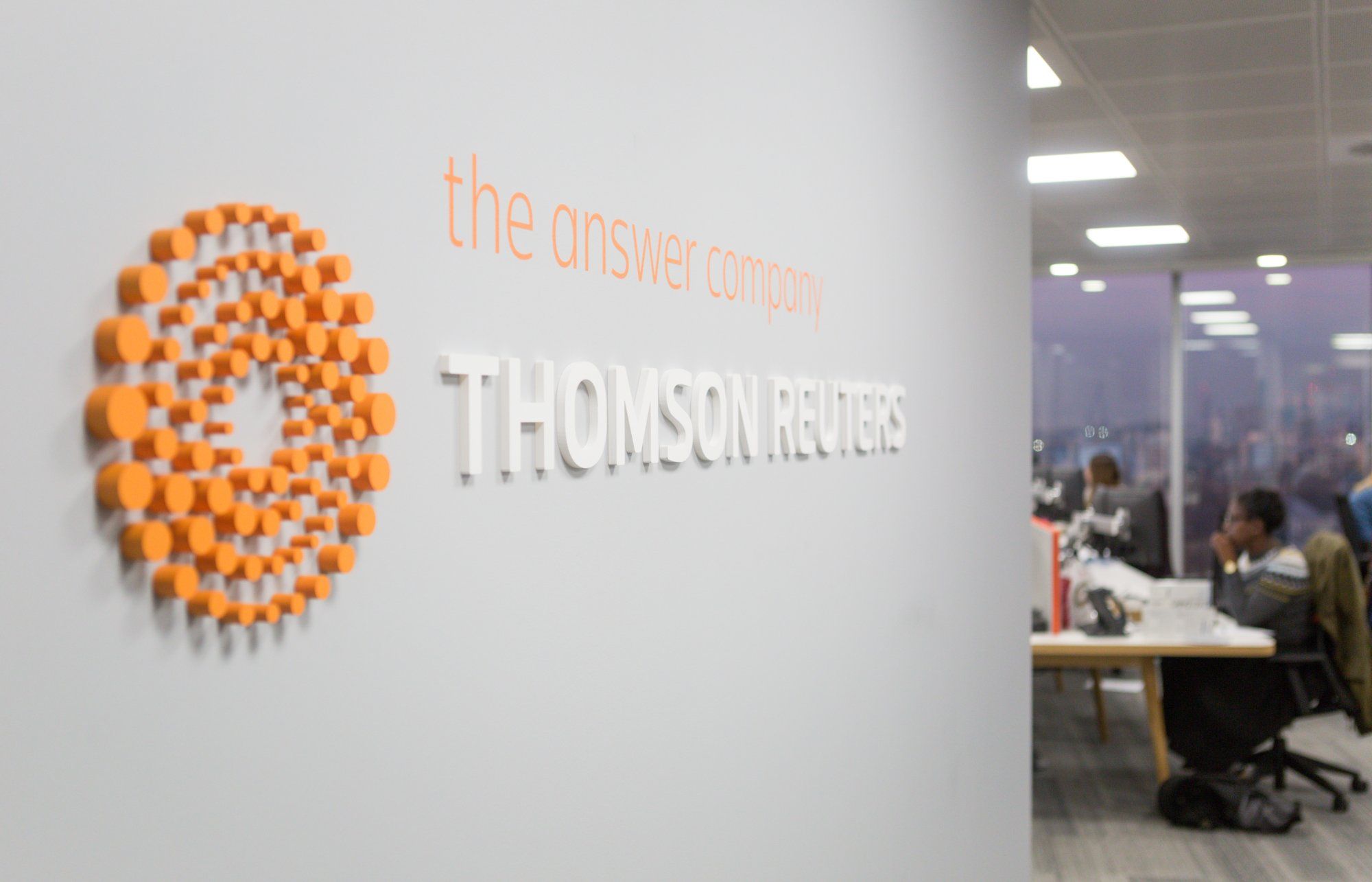 Thomson Reuters is known as The Answer Company. Whatever the industry, Thomson Reuters says that they have "trusted answers". And they have a booth at the RestartHer Career Fair, on September 16th, at the MLR Convention Centre, in Whitefield, Bangalore, because they want to meet and, eventually recruit, women on a career break through JobsForHer for 10 roles that they have available right now!
This is a blog written by Shelby Burghardt - Manager, Global Employment Brand, about why Thomson Reuters is a fantastic place to work...*
Our employees are central to our success as a business, and the impact we have on our communities, our peers and others. We want to ensure our employees are shaping their careers, their communities, and their local environment, so Thomson Reuters is seen as a great place to work.
Here are 10 of the top reasons to consider Thomson Reuters as your next employer.
1. We Do Work That Matters
At Thomson Reuters, your work matters and has the potential to change the world. Every day, Thomson Reuters news, technology, and expertise help make great things happen. We've been a part of some great achievements, and our customers, products, and people work together to advance the world for good.
"I have established a partnership with the United Nations Global Compact, UNHCR and UNWomen to host a day-long training for a project named "Empowering Women Refugees." We offered pro-bono legal training on work rights in Brazil and maternity protection to approximately 30 women refugees from several countries in our office."
Meet Thomson Reuters at the RestartHer Career Fair on September 16th, by REGISTERING NOW!
2. Our People & Our Culture
What connects us to our customers, and each other? Our purpose and values. The way we conduct ourselves, trust each other and support each other to unlock our true potential. The healthy, high-performance culture at Thomson Reuters ensures better execution of our strategies, greater operational efficiency and excellence, more satisfied customers and more engaged peers. Meet some of our people.
"Something that I like in my office in Mexico is our game room because I can enjoy it in moments when I feel stressed. And the 'Happy Birthday breakfasts' each month for our employees!"
Meet Thomson Reuters at the RestartHer Career Fair on September 16th, by REGISTERING NOW!
3. Flexibility to Perform
Named as one of Forbes, Best Companies for Work/Life Balance, Thomson Reuters provides you with the flexibility to structure your work in ways that meet our expectations for high performance while allowing time to enjoy and enrich your life.
"I love the flexibility that Thomson Reuters offers. I manage to address personal appointments in the week instead of having to spend my weekend addressing things like going to the dentist for an annual check up. It goes further than just the hours of work – I am fortunate to be given the tools to do my job remotely."
Meet Thomson Reuters at the RestartHer Career Fair on September 16th, by REGISTERING NOW!
4. Careers without Boundaries
With employees in over 100 countries, working across 4 different industries, we offer opportunities as big as the world. You'll have the ability to create a career path that matches your talents, interests, and goals. Whether you want to change functions, industries or countries, we give you the freedom to explore.
"I love being a part of a multinational company that works beyond borders. Knowing that the opportunities and possibilities for growth are endless!"
5. The Chance to Innovate
Innovation isn't limited to creating new products and services. Being innovative is about doing things in new and improved ways. We've created the Catalyst Fund, which is designed to engage employees and enhance the pipeline of business ideas that we ultimately bring to market through the sponsorship of early stage innovation. The Catalyst Fund has been created to provide the funding, process, and transparency to advance great ideas, as well as new opportunities for learning and career development.
"I was a part of a project where we implemented "speed dating" for graduates to meet and select a buddy who would coach them through their first 90 days at TR. It was a fun way for the recent graduates to get to know employees that were made full-time through the graduate programme."
Meet Thomson Reuters at the RestartHer Career Fair on September 16th, by REGISTERING NOW!
6. Our Commitment to Diversity & Inclusion
Diversity and inclusion aren't just a "nice to have" at Thomson Reuters, it's part of what we do every day. To create innovative products, grow in new markets, and serve our diverse customer needs and solve their challenges, we know that embracing diversity is key. From new hire orientation to management and leadership training to an online portal accessible to all employees, we focus on developing global mindsets, breaking unconscious bias and demonstrating the business case for diversity across the organization.
"Through attending career fairs and working with military bases throughout the U.S., TR hired a number of veterans within the company and really learned more about what the veterans network looked like and what they can do for the company."
7. Community Investment
We enable and reward our employees' commitment to their local community through several key programs. In addition to offering all regular employees 2 volunteering days a year, we also have a matching gifts program where employees' personal charitable giving or fundraising efforts are matched by the company, up to $1,000 per year. Learn more about our community support.
"My team volunteered at a food bank where we sorted fresh produce to be distributed to the local communities. It was a messy job but we definitely had fun and grew a lot as a team from the experience."
8. Learning and Development Opportunities
It's a new world of learning at Thomson Reuters, one that harnesses your unique perspectives to build a platform for shared insights. No matter where you are in your career, the company or the world, you have plenty to contribute. With access to Harvard ManageMentor, we have learning and development opportunities for everyone: employees, managers, senior leaders, executives, sales managers, emerging leaders, and women leaders.
"In Singapore, we have provided our employees with our Education Grant benefit to ensure their continued development and success. I have personally taken advantage of this great benefit and have gone back to school for my degree in Human Resources. The perks not only include the grant reimbursement itself but also provides me additional exam leave as I continue to develop my skills and knowledge."
Meet Thomson Reuters at the RestartHer Career Fair on September 16th, by REGISTERING NOW!
9. Employee Networks
Thomson Reuters has established a formal process for employees to develop Business Resource Groups (BRGs), which are voluntary, employee-driven associations that benefit both our employees and the company's business goals. Our current BRGs include the Asian Affinity Network, Black Employee Network, Early Careers Network, Global Disability Employee Network, Latino Employee Network, Pride at Work, Veterans Network, and Women@ThomsonReuters.
"I have spent 3 years as a committee member of Women@ThomsonReuters. As part of that team, I have had the chance to bring unique learning opportunities to other women, including hands on, practical training and unique panel presentations designed for personal and professional development. All this was done while improving my planning, teamwork, and presentation skills; giving me the confidence to do my job better."
Meet Thomson Reuters at the RestartHer Career Fair on September 16th, by REGISTERING NOW!
10. Your Wellbeing
All Thomson Reuters employees can participate in 'Your Wellbeing,' an initiative that will focus on providing opportunities to make all of our lives healthier. Your Wellbeing provides the tools, information, and motivation to help us collectively make consistent changes that will positively impact our health. With access to the Virgin Pulse Platform, we'll help you accelerate your well-being.
"What I love about the Geneva office is that it's close to the Lake and was built to look like a boat. We have a large terrace with a large pond and sometimes during the summer, we have barbecues. In our building, we also benefit from a gym that includes a Hammam and free underground parking."
If this sounds like the kind of place that YOU, could start, restart and rise, then come meet Thomson Reuters at the RestartHer Career Fair on September 16th, at the MLR Convention Centre in Whitefield, Bangalore!
*This blog originally appeared on Shelby Burghardt's LinkedIn page HERE.