THREE MEN, AND THEN A LADY...
Neha
in
Working Women
|
21 Sep 2015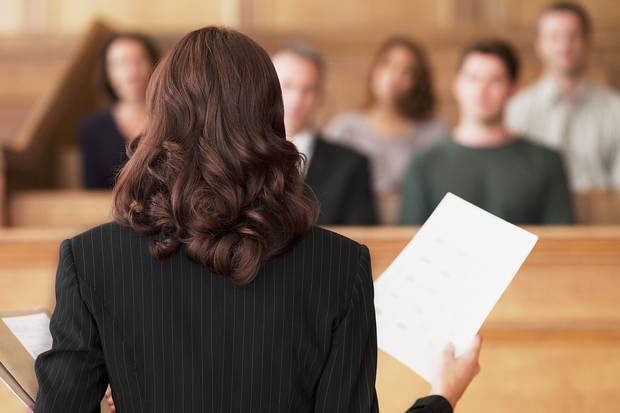 How this 4th Generation Lawyer Restarted Her Career after a 6 Year Break
Kamala Naganand comes from a family of lawyers and grew up with discussions on the law. So, it was natural progression for her to make it her course of study. She read law at University Law College, Bangalore University, and went on to do her Masters in Intellectual Property from the George Washington University Law School, in Washington D.C. She was debating working in New York versus returning home to join the family practice, when she met her husband, Shreyas. They both decided that they wanted to be India-based international lawyers; so, they returned to Bangalore, got married, and started working in the family law firm.
This is her restarter story...
When I realised that I was pregnant with my first baby, I decided to step back and take a break. I also realised that it would not really make a difference if I took time off, because in the larger scheme of things, what are a few years in the entire journey of the law? I did not want to miss out on anything to do with our babies; we had 3 kids in 5 years! During this time I did not go back to practice and enjoyed being with our kids.
I took 6 years off, in total. And I don't regret it for a second.
We started Aarna Law in September 2013, and it was hard. To begin with, it was just my husband and me, and we had to set up from scratch. There were long hours and tiring days. But I did know that if I really needed to take time off – when the kids get sick or have school holidays – I could. Also, I loved the challenge. I think that after 6 years of baby talk it was fantastic to get out and have interesting conversations, and meet new people.
Time-management is something with which I have really had to tussle – making time for a break and not feeling guilty about it.
As women we are multi-armed goddesses, and multi-tasking comes naturally to us.
But, in all that, we tend to put ourselves last on the list. We should all realise that only if we are happy can we make the people around us happy and content individuals.
There are the three things that I live by:
1. Work is a part of my life and not my life
2. Do what you love so you love what you do
3. There is no short-cut to hard work
On her Successes, Inspirations, Routines/Habits, and Advice for Other Women Restarting their Careers...
At Aarna Law, we are very happy being a boutique practice, doing disputes and corporate advisory. I believe that our success is our team, who, in large part, have been women. I love the range of work that we are getting to do.
Watching my father – Mr. S. S. Naganand – practice law, I saw how hard work and dedication was the only way forward. The law is a very demanding profession. It comprises long hours, and tight deadlines. It is people coming to you with their problems, and you trying to help them in the best way possible. Even today, my father is extremely focused and dedicated, and has long hours. So, my father and grandfather have been a colossal inspiration to me.
Shreyas – my partner in the practice, and my husband – has helped open my mind to so many new areas through his extensive library. I love letting the books find me. Reading truly broadens one's mind and sets it free.
My advice to women who are considering restarting their careers is that having taken a break if you needed to, does not make any difference in the long run of an otherwise long and successful career. Believe in yourself. You may think you have forgotten, but it will all come back to you. Don't forget yourself. If you are not happy from within, the people around you can feel it, and they won't be happy, either. Especially kids. So, if you feel that you want to get back to work, do it, but make sure that you know how to do it on your terms.
My advice to women who are considering restarting in a new career is that hard work and perseverance are the only way forward. There is a mysterious plan for all of us, so go with the flow and enjoy the ride on the way!
Our company strives to be conducive to women in the workplace, every day.
We have people who are mothers, and we understand that restarting a career is a huge step
We try to make it as easy for them by letting them work from home when needed, i.e., kids being sick, or have school-holidays etc. We also try to make our working hours reasonable. If someone needs to leave work early, we understand. The bottom line is that the work needs to be done, so we don't micro-manage people, and we let them take the initiative. At Aarna Law, we have a positive, congenial atmosphere, and we discourage any inappropriate or disrespectful communication either from our team or towards our team.
JobsForHer is thrilled to list job-openings at Aarna Law, who are committed to the cause of helping women find their path back to the workforce after a career-break. To apply for currently available position(s) within their organization, follow this link:
For other inspirational stories of women who restarted their careers, check out our Career Paths of Restarters!

If you're looking to start your career, or for new and exciting roles to showcase the skills you've gained along your professional and personal journey, you can find them at www.JobsForHer.com. Create your profile, upload your resume and start job-hunting today!