This Mentor's Determination Will Inspire You to Overcome Your Second Career Hurdles
Kaajal Ahuja
in
Mentors Speak
|
13 Sep 2017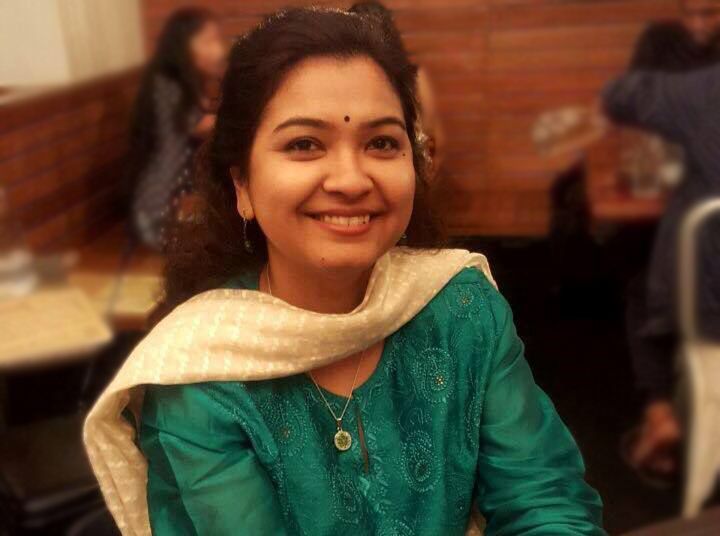 This is the story of a woman who defied the odds at a time when the term 'woman-friendly workplace' was a phrase that would probably have made people laugh. There were no flex hours, no part-time jobs with benefits, and no work-from-home options.
You either worked, or you didn't. And most of the time, when you got married and your husband earned well, or you had children, women stopped working altogether and never restarted.
But SHE didn't stop. She kept going, no matter the Herculean sized hurdles on the way, conquered that corporate jungle-gym, got to the top of her game, and is in the winner's circle, today!
If we wore hats, we would doff them to her.
Samarpita Banerjee – Vice President & Country Head, HR at Diageo Business Services India has not had it easy. In fact, far from it…
| Meet Samarpita and Team Diageo at RestartHer - India's Biggest Conference and Career Fair on September 16th
Hi, Samarpita! Welcome on board as a MentorForHer. We're super glad to be covering a story like yours. Tell us, did you take a break in your career?
I did, but nothing beyond the stipulated 3 months of my maternity break.
Did you face any challenges in returning to work after your time away?
On the personal front, YES!
My baby was all of 2.5 months old when I started working again. He was born premature and had multiple developmental issues post birth. There was a severe lack of day care facilities those days and there was no 'work from home' option with the organization I was working with then.
Juggling between work and motherhood, with a premature baby, was one of the bravest things I've done!
Wow! That sure must have been tough! Do you remember a time when you put everything on the line to bet on yourself?
When I became a mother, my spouse had a consulting job which kept him outside the country for weeks together. This was also the time we were moving into our new home. And to add to it, my office was a good 35kms away from my home (one way!), and Bangalore did not have the connecting ring roads at the time.
I took it up as a challenge and treated this as an opportunity for myself to learn from, manage, and grow. We moved into our new house when my son was just 5 months old. I spoke to my HR head and explained the precarious situation with regard to my son's health, for which I'd requested for the flexibility of working from home on a few days of the week. Contrary to my belief, the request was accepted immediately, and over a period of time, I was able to settle everything.
| Take a Look at the Amazing Workshops We Have Lined Up For You at RestartHer
And today, it's amazing how far you've come! What are the women-friendly policies of Diageo that appeal to you, and other women employees present?
Diageo provides a safe, secure and open work environment to employees.
Women employees are provided with transport facilities; they are given extended maternity benefits; and they gain exposure to the 'Spirited Women' network where they can seek guidance from something as priceless as mentoring!
Apart from this, employees have a fair and secure evaluation of their performance during their absence on the job for their past performances. They are mandatorily part of our succession planning and talent planning processes. Women employees also make use of our women rooms and office lounges to be able to rest and de stress.
We regularly conduct health sessions around women's health habits and safety and provide health tips to help them stay health conscious. Also, we have a dedicated team to support prevention of any form of sexual harassment at the workplace.
| Diversity in the Workplace Is A Must At THIS Organization
What drives YOU to mentor second career women?
I have been managing people for nearly 15 years now, and have always received positive feedback on my leadership styles.
I have also coached and mentored multiple colleagues in all that time, and through my professional network, I'm connected to several professionals from diverse sectors of the industry. Luckily for me, the people around me always radiated an awfully positive vibe when it came to my style of working and coaching abilities. It is such a fulfilling feeling to be considered a role model, but having said that, I would unquestionably like to continue contributing far and more than I have until now.
What are you looking to address/contribute through Diageo's presence at RestartHer?
I would certainly like to open my professional background to everybody present, for them to learn from my mistakes and probably not repeat them. I would also like other professionals to get inspired by Diageo, which is one of the best workplaces today when it comes to being a fair, open, friendly, performance-driven organization.
Diageo can provide a boost to the morale of women returnees as well as provide a platform for their second careers to take off.
Find the most flexible online job opportunities at JobsForHer.
Sign Up With Us to gain access to Jobs, Mentors, Reskilling, Inspiration and More.
To follow Samarpita on our MentorForHer panel, click HERE.