This is What Happens when HE Stands Up for Her - Aaushi Bhalwal's Return to a Second Career
Kaajal Ahuja
in
Restarter Stories
|
26 May 2017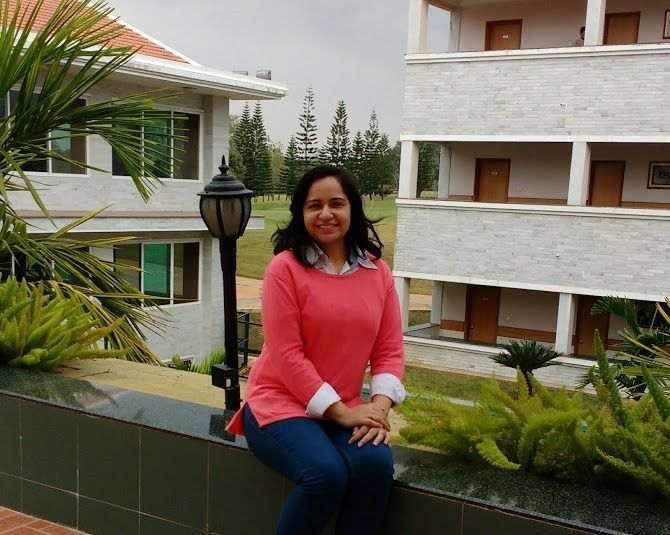 Aaushi Bhalwal comes from a small town in Himachal. After schooling, she traveled a great deal - initially for higher education, and subsequently for work. Being a small town girl, it was not easy to get accustomed to new places. Although her dad always wanted her to be a lawyer (because he himself is one), she was interested in biological sciences.
This is her restart story. Gather inspiration as she shares it with us, in her own words…
Going abroad for higher education was the biggest decision I ever made…
I was faced with questions like: Being a girl, you'll go alone? Is anybody joining you? How can your parents send you so far? I had to fight all those stereotypical mindsets to move ahead.
Staying away from the protective environment of a home, meeting strangers and turning them into friends, has surfaced a new me. From a shy, sensitive, and private person, to an outgoing, confident and creative professional, I have grown tremendously - both personally and professionally.
| Sign up with JobsForHer to redefine YOUR professional growth.
Her career break…and everything around it
Women take breaks in their careers for various reasons: marriage, health, relocation, child birth etc. My break involved almost all of those reasons.
I pursued my graduation and masters, both, away from home ground, in a different country. My first job posting was also in a different city. Being away from home that long made me homesick. Also, working in a lab left me with a troubled shoulder; something similar to a repetitive stress injury to the muscles. After two years of work, in order to allow myself some rest and spend time with family, I decided to step down for a bit.
Incidentally, my marriage was fixed around the time. Post the wedding, my husband and I jointly decided that I should wait a bit longer before getting back to work, as his job involved late nights and travel. The idea being that we get that much-needed time to know and understand each other.
Once we settled in, I decided to spring back to work. But alas! It was far from easy.
I was diagnosed with BPPV (Benign Paroxysmal Position Vertigo), a condition where one feels a spinning sensation due to changes in the position of their head. My condition was severe because it was undiagnosed for quite some time. Once I felt better, we moved cities, yet again, and that's how I came to Bangalore.
And my break, which was to be all of 3 months, spanned across a year.
| Light at the End of the Tunnel - Ambili Jayachandran's Restart Story
Her return to the corporate ramp…and all that it entailed
I was always career-oriented. Though my break extended beyond my expectations, I still wanted to get back on my feet.
But coming back to work after a break is never easy.
You have to get your head around matters like self- confidence, work-life balance, etc. I was also seeking a switch in my career because I realized that I don't fit in a research lab anymore!
I received calls as soon as I uploaded my resume on job sites, but they were not the kind of jobs in which I saw a future. Then, I found JobsForHer - through a Facebook ad. The site was tailor-made for me and what I needed! I uploaded my resume and applied for my current job. Within three days I was contacted by the company and hired in two weeks.
What restarting did for her, and the people around her…
I now feel more confident to take challenges head on, and the sense of independence that comes with it is just incredible. Not only is my day in place, but the schedules of my family members too are a lot more organized. The family income is also a more balanced one, now.
If I had not taken that break, I would have just continued at the same place, with the same job, without any career growth whatsoever. A career break teaches you a great deal. When it's your second time, you are more energetic and driven to prove your return. And, you also value your professional life and office time that much more.
| Here's How You Can Be Job-Ready After a Break
What she'd like for all second career women to know…
After a break, stepping outside the comfort of your home, amidst the uncertainties of the work world is difficult; and then there also comes the guilt factor in doing so. Guilt is a trait that is almost a part of a woman's DNA. Because, somewhere, you believe that you ought to be devoting this time to family.
But, if we want to prioritize ourselves, which we must and should, we must find it in us to pursue and persevere. Yes, it may involve countless sacrifices, but, you win some, you lose some.
While prioritizing matters, it's not just about your goals and responsibilities, but more importantly, about your happiness. Surrounding yourself with the right people during this phase is the only way to push yourself to perform better, and help you achieve your goals.
Obstacles on the way, teach you to rest, refocus, refuel and move forward.
That opinionated voice inside your head will pull you back by telling you that you are not efficient enough, not strong enough, and not smart enough. But you just have to fight it each and every time, and stay the course of strength.
| Why Women Make Natural Leaders and ''Leaning-In'' Isn't the Only Way
What her upbringing did for her…
My upbringing was better than most small town girls. My parents and my younger brother have supported me in every way possible. Where ever my journey took me, I knew they were always there for me.
My biggest driving force has been my father.
While my mom is my best friend and was always there for emotional support, it was my dad who helped me become mentally strong. He taught me to take pride in my decisions, no matter what the consequences; and that I, alone, was capable of helping myself.
I was not taught to cook, dress up, or blindly follow norms and traditions. In fact, my father made sure that I learned to fight for what I believe in.
Fortunately, I am blessed with a companion who doesn't expect me to run a house all on my own.
My husband has balanced his professional and personal life in such a way, that I do not have trouble balancing mine.
Aaushi's will to stay the course of a career led her to where she is today.
If her resolve has rubbed off on you too, then Sign Up with JobsForHer, right away!
About Aaushi:
I am a 28-year-old woman, happily married for the last two years. A molecular biologist by profession, I hold a Master's degree in Cancer Molecular Biology from the University of Leicester UK. I've previously worked as a senior researcher in an animal biotechnology lab for 3 years. I'm currently working as a Research Executive in Hemogenomics. When I am not working, I am either making calls to family and friends, or sleeping!
About the Writer: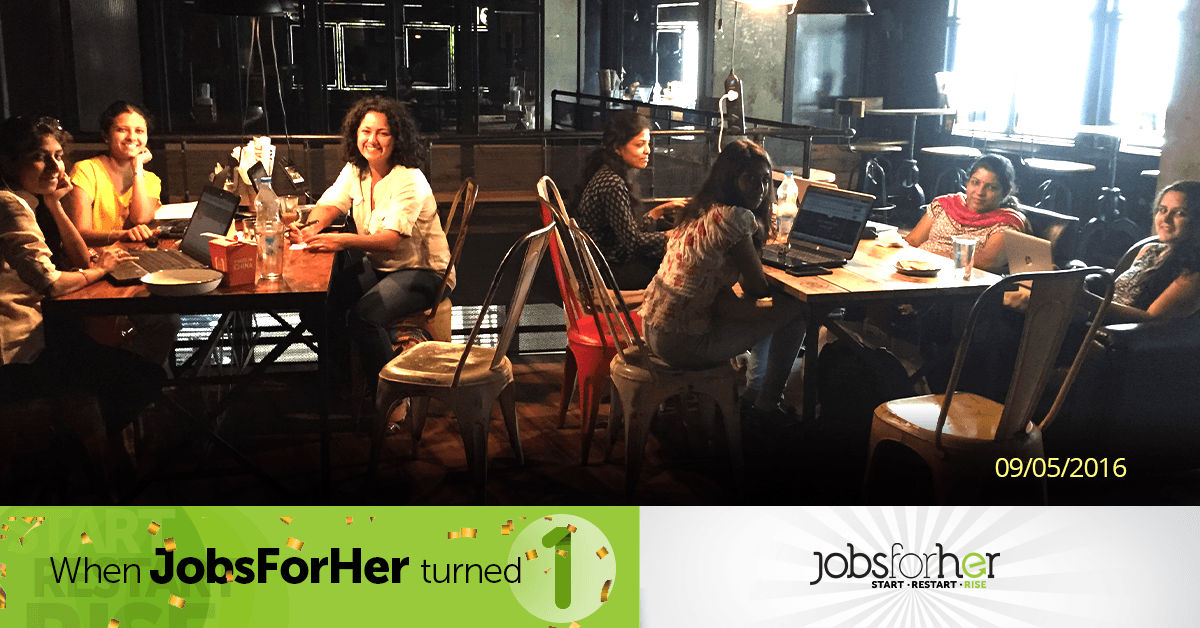 Kaajal Ahuja is a commerce graduate, who worked in the field of Customer Support first at HDFC Bank, and then at Dell International. During her 11-year career break, she spent four years volunteering as a Teacher at a government-run educational institution and also ran her own enterprise – 'Hey Gorgeous' – alongside, for 8 years. It was during her break that she discovered her love for writing, and is now back, working part-time as a Senior Content Writer at JobsForHer. She is married and is an upbeat mommy to a 13-year-old.