This is a Very Special Restarter Story. Here's Why...
Neha
in
Founder's Blog
|
13 Oct 2016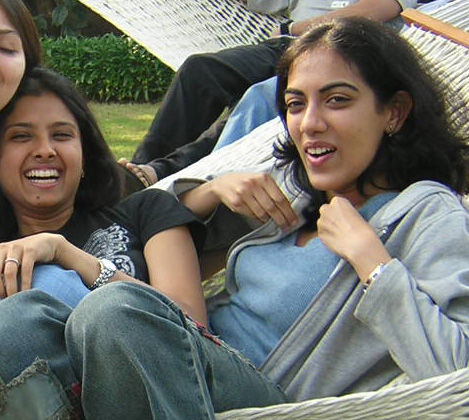 There are many reasons why this restarter story is special to me.
It's special because it's about a woman who got back to work after a 7-year sabbatical.
It's special because it's about an employer who agreed to give the woman the flexibility she required to restart her career.
It's special because it's the story of one of my close friends, whose experiences and challenges had prompted me to found JobsForHer and that now feels so validated.
Biraj Ruvala was always a go-getter. She performed among the top of her class in the Bombay International School, enrolled for the Computer Science stream of Jai Hind College (where we met), then went on to complete her Architecture degree from the reputed JJ School of Mumbai, and then completed her Masters at Architectural Association, London. Right after she graduated, she bagged jobs at Ratan Batliboi - RJBX and Lewis and Hickey India Pvt. Ltd., where she toiled at her desk and at sites, envisioning and executing projects in the commercial and retail architecture sectors.
I remember meeting up with her when she was 9 months pregnant and her feet had ballooned up. "Why are you still driving?" I asked. "Because I want to work until the last day so I can make the most of my maternity leave post the baby" she countered.
And that's the way she was – driven, committed, and accountable.
And then, as the story usually progresses, a baby came into the world and everything changed. Biraj first started working part-time but when she became pregnant with her second child, she decided to give up work altogether. Instead, she became a full-time mother, channeling her energies into the healthy development of her children.
On several subsequent occasions when we met (now for playdates), I marveled at how whole-heartedly she had thrown herself into motherhood and how much her children seemed to be blossoming under her attention.
Then in December 2015 Biraj asked me to meet for lunch at a nearby pizzeria to discuss "something". It turned out that she had been following JobsForHer since it launched that March and 9 months later, she felt that she was ready to restart her career too!
I was ecstatic, of course. Biraj's children were now in school for full and half-days, she had a great support system and knowing Biraj's aptitude and attitude, any employer would be lucky to have her back. We discussed several ways in which she could bridge her 7-year gap, restart options for her architecture career, and the path forward.
In January 2016, Biraj was back at work, this time with Mumbai's renowned design firm – Ajit Shilpi, who not only welcomed her into their fold with open arms but also promised her the flexibility she required until her younger child started full-time school.
I met Biraj again last week. It's been 9 months since she got back to work and not only are her children blossoming but so is Biraj. She always knew it was only a matter of time before she'd ''catch up'' with the current trends. While her kids effortlessly adjusted to her work schedules, her husband is always pushing her to make it big!!
Here's what Biraj had to say about her restart journey...
"When I started TAD connect, an online forum for architects, in October 2014, I realized it wasn't giving me the right balance; and that I could not give it my best without compromising on my kids' time, which was clearly my priority. I stopped searching there, but it did not make me feel like I didn't want to work or that it wasn't possible. If anything , it reaffirmed my belief that I should be doing something and that architecture is still my passion.
Also, I feel like it was important for me to have taken the break because I was extremely clear about being a hands-on parent, and fully involved, and after rejoining work that feels like the absolute right decision. If I hadn't restarted my career, there is a possibility that at some point I would have regretted giving up something that I had studied so hard for. Now it feels like the perfect balance and I feel super efficient.
And, I have managed to catch up with the trends and technology pretty quickly; the only hiccups are - I did refer to a WC as a potty in front of a client, I do check with my
colleagues if they need to use the loo before we leave for any site visit, I carry wipes and sanitizers with me all the time, and I called a vendor and told him to act fast and not be a lazy bum!!!!"
Nothing validates the existence of JobsForHer more than stories like these and nothing fuels our efforts more to reach out to ever more women to get back to work, and infinitely more companies to open up their doors.
After all, it's never too late to start, restart and rise in your career!
If you're looking to start your career, or fornew and exciting roles to showcase the skills you've gained along your professional and personal journey, you can find them at www.JobsForHer.com. Sign up and create a profile, upload your resume, and begin your job-hunt with 1500+ family-friendly companies on our portal!