These moms are choosing to work on Mother's Day
Martina
in
Working Women, Weekend Reads
|
12 May 2019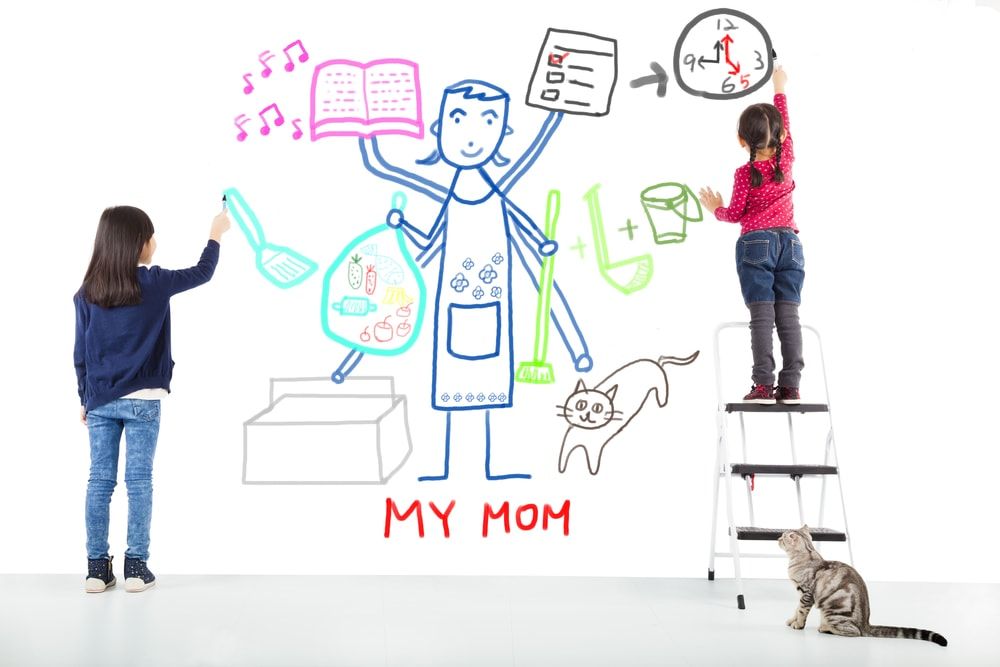 Mother's Day is celebrated every year on the second Sunday in May and falls on May 12, 2019. It is not an official or religious holiday, but is still a day when mothers of all kinds are thanked for their selflessness and sacrifice. It is fitting then that we take the time to mention a few mothers who choose to continue their scheduled work on Sundays, even if it is Mother's Day.
In professions like nursing, freelancing, and aviation, the days of the week blend into one another - time is accounted for in terms of shifts, deadlines, and flights. Sundays are like any other day, even if its a major holiday or a popular one like Mother's Day.
Do mothers working in these fields get to celebrate this holiday like others across the country?
How is Mother's Day celebrated?
In India, where the mother figure is sacred and placed on a pedestal, an opportunity to praise her for her virtues is rarely passed up. Fancy cards and WhatsApp messages dedicated to motherhood, selflessness, and sacrifice, or just proclaiming "Happy Mother's Day" are usually sent to all the mothers one knows. Within the family, gifting is common. Last-minute gifts for Mother's Day have become bestsellers on e-commerce sites at the beginning of May. Younger children are also encouraged to make one-of-a-kind crafts in their summer camps as gifts for their mothers. Some mothers are also given a day off from kitchen duties.
However, the celebrations for mothers who are working this Sunday are quite different. Pilot Meghna Shashidhar misses her little daughter immensely when she is on the job. "I always travel with a photo of my family with me and try to see them as often as I can, no matter what day it is." She hopes her daughter will make her a little keepsake she can take along on her next flight. This Mother's Day, Meghna wants her daughter to remember her mother's bold choice of career and to follow in her footsteps in the future.
Freelancer Rashme V will also be working this Sunday on Mother's Day, but is glad to be close to her family. In a moment of irony, her current assignment has her chronicling the history of Mother's Day.
When was the first Mother's Day?
What began as a celebration of the Mother Church in the UK morphed into a special holiday honouring mothers declared by President Woodrow Wilson on May 9th, 1914, where he asked all Americans to publicly thank their mothers. The idea has percolated down the decades to different forms - many Western countries spend the day in celebration of the Virgin Mary, while countries like Thailand, Mother's Day is celebrated on August 15 to honour the birthday of Queen Sikrit. In India, it is a day where mothers are placed front and centre instead of in the background. "Clearly, the idea behind honouring mothers on a special day carries more importance than we can imagine," says Rashme.

Researching and writing on Mother's Day has left Rashme longing for a celebration of her own. "I hope my kids have something planned for me after I finish work, or I'm going to be very disappointed!" She does not entertain the notion that she must be there for her family on the weekends. "I work from home for them, I'm here every day. In return, I've taught them to respect my office space when I'm working. It's important to me and I'm glad they see it," she says.
The importance of the day
An argument reigning supreme online is that every day should be celebrated as Mother's Day - meaning that women should be respected and recognised for their role as mothers consistently, not just for the sake of popular opinion on one day. This sentiment is echoed by Sharmila Aiyengar, a nurse by profession. Her work week is divided into 10 to 12-hour shifts and some cross into the wee hours of the morning as well. "Nursing is as demanding a profession as any other in the medical field. My daughter is a teenager now, and I've always maintained the same dedication and commitment to my work as she grew up," Sharmila says. Her daughter has never given in to peer pressure to do something special for her mom for Mother's Day. "I didn't even know when Mother's Day was until a few years ago. According to me, my patients are my children. I mother them enough!" she says, laughing.
In the end, it's a question of choice. No matter when Mother's Day is, the idea of honouring a mother for what she does and the choices she makes - even if it is to go to work for unconventional hours - should warrant a celebration!

Gift your mothers the power of choice, whether it is to reskill herself with courses and mentorship, or a job search for roles best suited to her, this Mother's Day.