These Honest-to-the-Heart Ads Bring Out The Essence of a Real Woman! Don't Judge Her. Respect Her!
Ujwala Thirumurthy
in
Weekend Reads
|
01 Apr 2017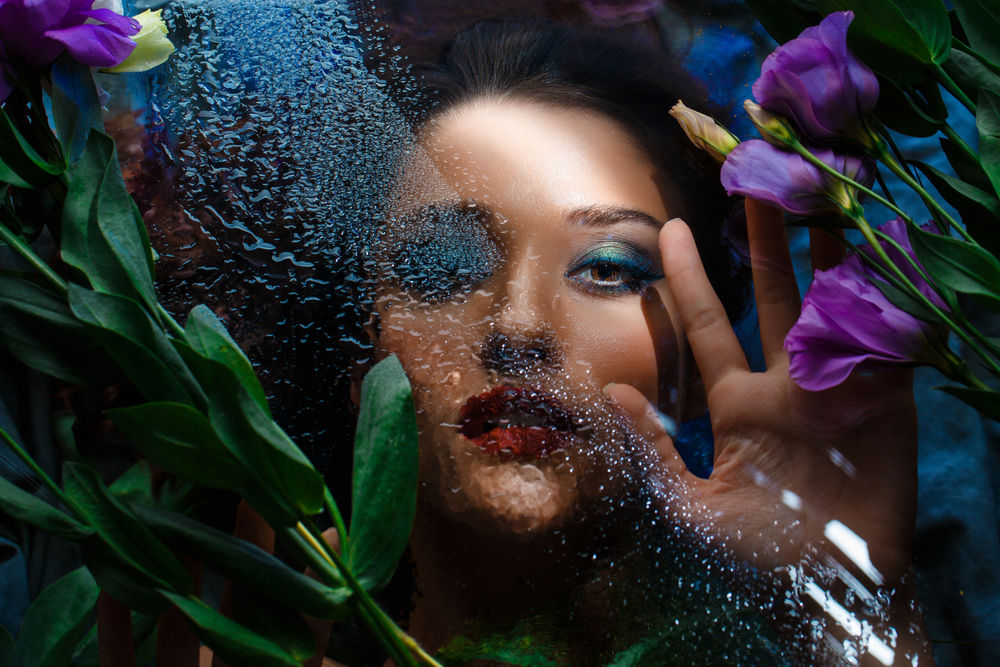 The bold and glamorous Bollywood beauty Kangana Ranaut put it down really well when she said "Women empowerment doesn't mean you create a complex among men. Then it will take 20 years to empower men. It is all about evolving as a soul, as a human being. It does not mean that you become a sexist".
We couldn't agree more. There's a fine line between standing up for women's rights and becoming anti-men. By supporting women's causes, we don't mean to put down the men; we only want to lift women higher and help them achieve what they're destined to achieve.
We, at JobsForHer seek to enable women reach their full potential when It comes to work. We want to help them (re)gain confidence and step up to the challenge of juggling work and home duties.
Find out more about how we're helping more and more women get back to work.
Therefore, it's imperative that we choose wisely – choose what we want to raise our voice against, what and how we want to portray women, and finally why we want the world to know that we will not have it any other way. In recent times, the social media networks and the internet have played an impactful role in relaying important social messages – through ad campaigns, short films or even just a 20-second commercial. And every once in a while we come across a couple of such genius creations that tug at the heart strings, and create an inexplicable emotion, which is proof that all we need is a slight push, a nudge in the right direction to start believing that change begins with us! Sure enough, they are advertisements that seek to promote jewellery/clothing lines, but they take an uncoventional tour into the minds of women who dare to wear what they want. This is a true reflection of the women of today.
Here are a few that we absolutely loved. Take a look, and we'll tell you why.
Be Who You Are
This powerful commercial tells you exactly what every woman goes through at some point. She is judged, misunderstood on so many levels, yet, she stands tall, doesn't care about what people say and is out to achieve what she has set her mind to. There really is nothing more powerful (and dangerous) than a woman on a mission. Every time she falls, she picks herself up and comes back newer and more fiesty. Don't judge her because she is a woman. Challenge her expertise and she'll show you how far she can go. Challenge her to push the limits and she'll rule the world. And even if you break her wings, she'll continue to fly on a broomstick – she's flexible like that.
Do you always behave #LikeAGirl?
Watch this commercial and you realize that people ALL over the world think alike when they're asked to "Run like a girl" "Fight like a girl". Interestingly, when young girls are asked the same, the response Is quite unnerving. It goes to show that our misconceptions are all acquired over age and time. We didn't start off by insulting each other or trying to bring each other down. We didn't always think that "being like a girl" was a bad thing. Since when did running, throwing, and fighting become gender-prone. Unfortunately, we carry this attitude into the workplace and at home as well. It's time to give the women of today and tomorrow the respect they deserve and turn "like a girl" into the best compliment they can ever receive!
Papa Why Weren't There Any Girls
Empowered women, let's empower more women!
The mother-daughter relationship has changed in recent times, and how! Its not just about finding the right guy for the daughter, it's about finding oneself. It's all about empowering each other whether you're 30 or 50 years old. The fact that there's life beyond the routine, beyond the "motherly" duties and that it's never too late to start following your dreams-this ad brings it all together. Motivating a mother to take up her passion, telling her that it's now her time to shine and being proud of what she does-is a life lesson for all of us, men and women! Do what makes you happy without being apologetic, and without compromising on your dreams.
Wave goodbye to the stereotypical responses. Stand up for who you are.
The typical reaction to a woman who wants to be an independent individual - "if only you had stopped working"...still holds good. We have a long way to go in changing this mindset about women being restricted to her homely duties, and the man is the one who will set out to work and bring in the earnings. We really need to get out of this primitive cave thinking because it simply won't work- not in an age when girls are just as good as boys in sports, in engineering and in every other field there is. So if you're proud enough to educate your girl, give her the freedom to work her life and earn respect that is due.
Being bold and confident has nothing to do with your gender
And we're back to the #SheForHer in the workplace. Being a woman who backs another woman to soar to her success is still in the making but it's not impossible. It's time we realize that we need to let go of the ancient mindset of "oh, you're pregnant, which means you can't really work". Because, believe it or not, women are out to set higher standards for themselves at every stage in their lives. Being pregnant isn't a hurdle anymore; it gives them a renewed energy to go after what they want to do. That doesn't mean in any way that they will compromise on the home front, but they will make it work for them and the family, even if they have to start off on their own.
Women For Women In The Workplace: Are We Ready For The Challenge
Here's to the women of today who have their priorities right; who are slowly coming into their own, realizing that they're not just meant to be at home. A career break doesn't need to be a bad thing. It can be the best time to hone your skills, brush up on industry trends and learn newer things that will help your transition into a job be smoother.
And we're here to do just that. Sign up with JobsForHer today, and get ready to start, restart and rise. We're here to help you re-skill, engage, connect and find that dream job!