These 5 Reputed Companies are Looking to Hire Women Like You!
Neha
in
Women-friendly Companies
|
24 Sep 2015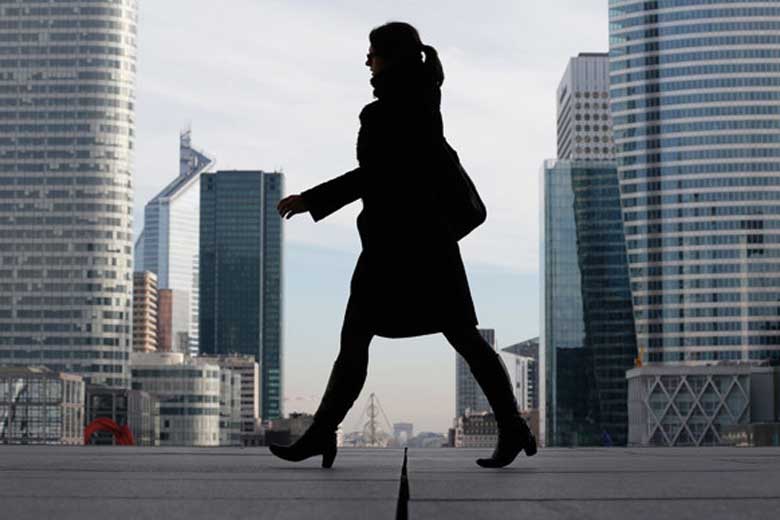 Every now and then we like to highlight a few companies that are rehiring women in Bangalore, and now, Mumbai, because they have a great work-culture, or progressive diversity programs, or are doing well in their line of expertise, which we think would make them attractive to the women we are reaching out to across our platforms. Here are 5 that caught the JFH eye this time:
iNube - Job-Openings in Bangalore
Winner of "Industry Partner of the Year - BFSI Segment" award from Microsoft for the year 2013.
iNube is a Bangalore-based IT solutions provider founded in August 2010. Their key focus areas are Insurance, Cloud Computing, and Mobility. They are an ideas-led company focused on providing portfolio offerings on a cloud infrastructure in the insurance space. They were founded in 2010 with a vision to increase top line sales and optimize delivery operations by offering innovative solutions that focus on customers' business needs and provide business-focused IT solutions.
If you want to be part of an exciting growth story, then iNube is the place for you! You can apply for their job-openings, here.
Thomson Reuters - Job-Openings in Bangalore
Thomson Reuters is the world's most trusted news organisation, with its shares listed on the Toronto and New York Stock Exchanges. They provide must-have insight to the financial and risk, tax and accounting, legal and intellectual property, science, and media markets.
"I started out as a project coordinator in Bangalore managing the India Growth Plan. Then I moved to the business graduate program where I was assigned to the Mumbai help desk, then moved to London to manage global customer relationships, and finally took a strategy role in the Markets organisation. Then I moved to the corporate strategy team in Bangalore. As a result of a stretch assignment, I started working on partnerships and now focus on business development full time in Mumbai.
What excites me is that everyday is a new experience. No two days are ever the same. I get to meet with external people with a wealth of experience, through which I learn new things and gain lots of information. And I feed that knowledge back into the business we serve.
You own your career at Thomson Reuters. Go all out and give it your best shot to achieve the desired results and the organisation will support you."
-Sanjiv S
Alliance Partnership Specialist, Global Growth & Operations, Mumbai, India
If you are an engineering graduate with 5 to 7 years of experience, restart your career with this job-opportunity.
Zomato - Job-Openings in Bangalore
Zomato is a vast global network that helps point food-lovers to a great place to eat, no matter which part of the world they are in.
Starting with information for over 1 million restaurants (and counting) globally, the company has made dining smoother and more enjoyable by facilitating restaurants to create "The Amazing Experience", with relevant tools such as online ordering, cashless payments, and table reservations. Apart from which, they enable foodies to make an informed choice. They are the ultimate network that brings the horse to the water or vice versa.
If you are a foodie or looking to jump-start your career in the world of exciting start-ups, apply here.
Tesco HSC - Job-Openings in Bangalore
Tesco Bengaluru is the operations and technology centre for Tesco worldwide, employing over 6,500 colleagues. Their range of work covers the entire spectrum of retail, viz., IT, Business, Finance, Commercial and Supply Chains, and Property Services.
The foundation of the company is built on strong Corporate Values that encourage innovation, and exhibits a global and vibrant work environment that enables a strong hold on retail domains.
To become part of this esteemed organisation, apply for jobs at Tesco HSC, here.
Dream 11 - Job-Openings in Mumbai
Dream11.com was launched in May 2009 as the World's First Graphical Fantasy Cricket Game Portal. It is a unique and innovative platform that enables users to showcase their cricket knowledge and skill to win cash daily in their fantasy leagues. The company boasts of being the "Fantasy Cricket Industry Leaders", by using award-winning products with the best Fantasy Leagues.
Read what one of their employees had to say about working at Dream11!
"We watch matches while working – or work while watching matches (we're still figuring it out). Our chairs keep rusting, because we love our bean bags. Between Monday Chaat, Tuesday AstroTurf Football/Cricket, Wednesday Massages, and Thursday Outings, we never stop competing in internal fantasy leagues for prizes – because Dream11.com's motto will always remain the same: Work Hard, Play Harder!"
If you want to become part of this exciting start-up, apply for their job openings, here.
Make sure that you have registered as a user and have submitted your profile before applying for these jobs!
To register, log in here. Learn about our latest openings and upcoming events on our Facebook Page