The Secret to Coming Back to Work After a 13-year Break - Dimple Makhija's Remarkable Return
Kaajal Ahuja
in
Restarter Stories
|
27 Oct 2017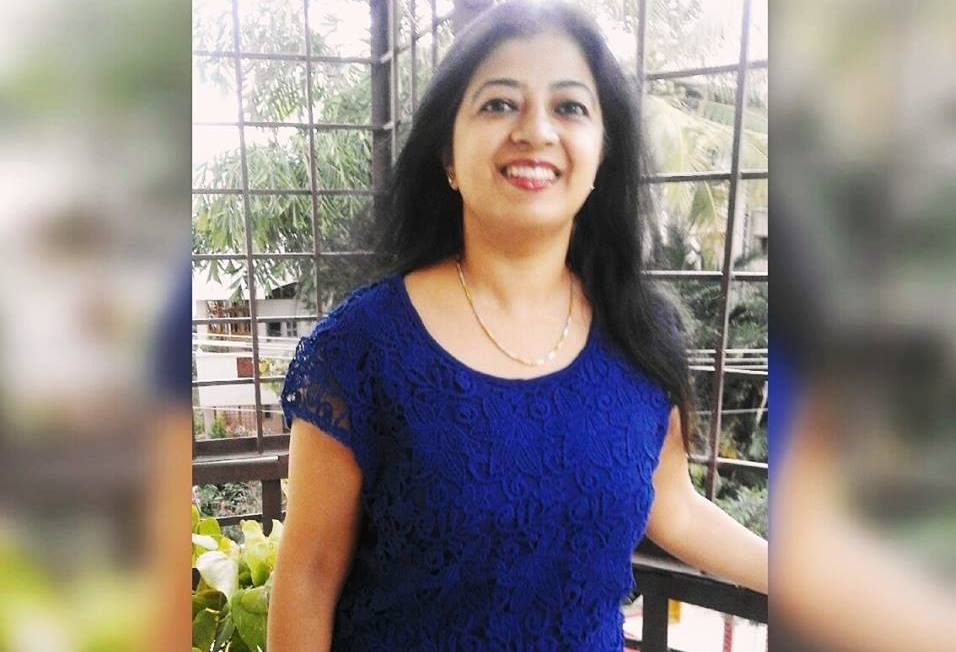 When life deals you lemons, what do you do?
Fret, cry, and complain because you thought you were in line for the marshmallows?
No. Not if you want to live life cruising.
Instead, you draw out your hands, gracefully accepting what's in front of you, so YOU CAN MAKE LEMONADE.
Just like this mother-of-two-teenagers did.
Dimple Makhija – Trained Abacus, Phonics and Handwriting Teacher pens down her story; a story that will leave you teary-eyed, and filled with pride at the same time.
''Each time I get out of the house with my two girls, I am often mistaken to be their sister.
Everyone asks me the secret to my youth, and I proudly give all credit to my profession – a TEACHER's. Working with young minds keeps me youthful, fit, energetic, and enthusiastic.
But it was only after a long break of 13 years that I got back to what I've always loved doing - TEACHING.
| Coming Off A Career Break? Sign up With JobsForHer to Make That Comeback Successful
Let's start from the very beginning…
In my college days, I would take tuitions for kids. It was a good pastime and a great means to earn that extra pocket money – something that we're so badly in need of in our student days. Besides, I enjoyed working with these innocent little beings.
Coming from one conservative (Sindhi) family, I was married into another, at the raw age of 20. After the initial months of settling down, boredom set in. The need to do something on my own pushed me towards tuitions; and this I did, much against the wishes of the elders of the large joint family I lived in.
The only solace they had was that I was working from home. During this period, I also received offers from well-known schools in the city, but not once followed up, knowing fully well what the family reaction would be.
Before long, the next phase of life – motherhood - sneaked up on me. With the added responsibilities, it was difficult to continue working. And so, I stepped down.
In the years that followed, I mothered two beautiful girls. My only intention then was to raise them well.
Soon, we moved into a nuclear, independent set up. Our warm and cozy home with our princesses (and a whole lot of pets!), was the picture perfect family - something that's envied and longed by many. As for my work life, I was enjoying being a perpetual teacher to my own girls!
But, just when you get complacent in your little bubble - life changes.
| This Company is Recognized as One of the Women-Friendliest Places to Work
When the road ahead gets rugged...
All of a sudden, my hale and hearty husband became sick. Day after day, his health deteriorated tremendously. And we hadn't a clue as to what was triggering the illness.
Our utopian world came crashing down.
It took multiple doctors, endless hospital rounds, and almost a year to just diagnose his sickness. Only after which the treatment started. Meanwhile, he only got weaker and was unable to go to work.
As if failing health was not enough, his business started suffering too. With rising medical expenses added to our daily living and our source of income diminishing, we fell into what seemed like an abyss of a financial crisis.
Although I was tempted to bring down our costs by shifting my daughters' schools, I didn't.
My girls have always been my priority and neither did I want to compromise on their upbringing nor want them to face any emotional turmoil.
It was at this juncture that I decided to pull up my socks and get moving.
I got back to the path that I'd once steered away from, but also knew the way back to. The path that had stayed faithful to me…
I went back to Teaching. And saw life come a full circle. I began giving tuitions… again. But it was an awfully slow start. So I enrolled myself for short-term courses in different fields like abacus, handwriting, and phonics. Alongside, I took up a part-time job as a teacher in a school nearby.
Full-time work was difficult as I was then tending to my husband's health as well. His diet, doctor's visits, check-ups, everything needed attention.
When the going gets tough, the tough get going...
I'd spend my mornings doing the household chores, the afternoons at school teaching, the evenings with tuitions and the weekends conducting workshops.
I learned that only I had the power to change my life – no one else was going to do it for me.
My girls saw that times were hard for us. With a heavy heart, we gave away our pets and altered our lifestyles.
But difficult roads lead to beautiful destinations and challenges give meaning to life.
Before long, I set up my own center called 'Fun with English' - a place that would stimulate language proficiency through a variety of recreational literary activities that were curated and designed for different age groups of children.
The center was primarily for kids, but to my surprise, I had so many inquiries from adults that before I knew it, I was teaching Spoken English to housewives!
| Do Your Skills Need Polishing Before You Return to the Workplace?
We never know where the road can lead us.
In time, I was offered a proposal by an educational organization to develop content for books on phonics, to be used by children in government schools.
This showed me that it is only through tough times that we stumble upon our true abilities.
I worked tirelessly and enthusiastically for these books. And the outcome was amazing!
Today, I'm thrilled and proud to see children use the books that I authored.
Apart from the monetary benefit, there was the pride in seeing my students excel at school. The added perks - when tiny tots refused to leave my place even after the workshops were done!
All this gave me a sense of fulfillment and increased my confidence to do more and deliver better.
And fortune favors the BRAVE...
Across the last 5 years since I've restarted, my girls too have become involved with my work and lend me a helping hand. Many a time, it is their unique ideas that I bring into play, and this gives them confidence.
My only advice to women:
Start working as soon as you can. Apart from the financial independence and satisfaction, comes the confidence to build your own identity.
I've learnt that after a few years, children get busy with their own lives and don't have time for you. So if you take to doing what you enjoy, you'll always have that to look forward to.
Presently I'm working on a module to help slow learners and children with learning disabilities.
No matter what the situation, I know we will be out of our financial crisis someday. But nothing will stop me from continuing to work and teach until I can...
There is no end to learning. We can learn until our last breath. And I hope to spread my wings to as many children as I can.
For, 'It is in teaching that we learn, and in learning that we teach.'''
If Dimple's inspiriting rise has triggered your return to the workplace, then let JobsForHer be your comeback champion.
Pick a suitable role from these job openings from over 3000 companies on our portal.
About the Writer:
Kaajal Ahuja is a commerce graduate, who worked in the field of Customer Support first at HDFC Bank, and then at Dell International. During her 11-year career break, she spent four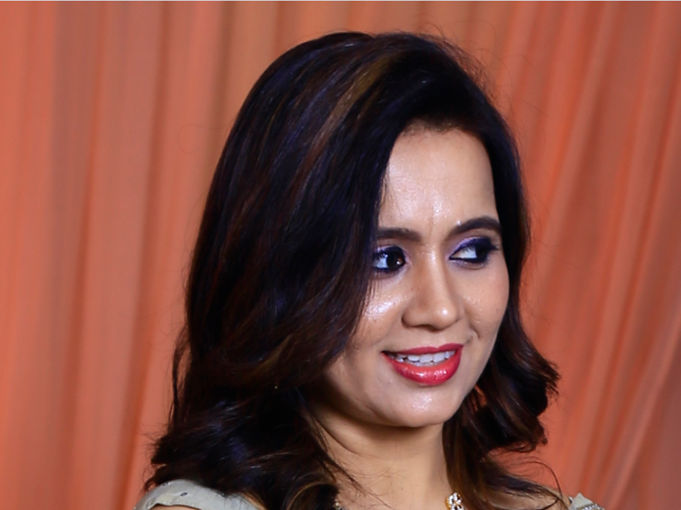 years volunteering as a Teacher at a government-run educational institution and also ran her own enterprise – 'Hey Gorgeous' – alongside, for 8 years. It was during her break that she discovered her love for writing, and is back, working part-time as a Senior Content Writer at JobsForHer. She is married and is an upbeat mommy to a 13-year-old.