The Restart Journey of a Volunteer – Vinutha Menon & JFH
Kaajal Ahuja
in
Back to Work
|
29 Nov 2016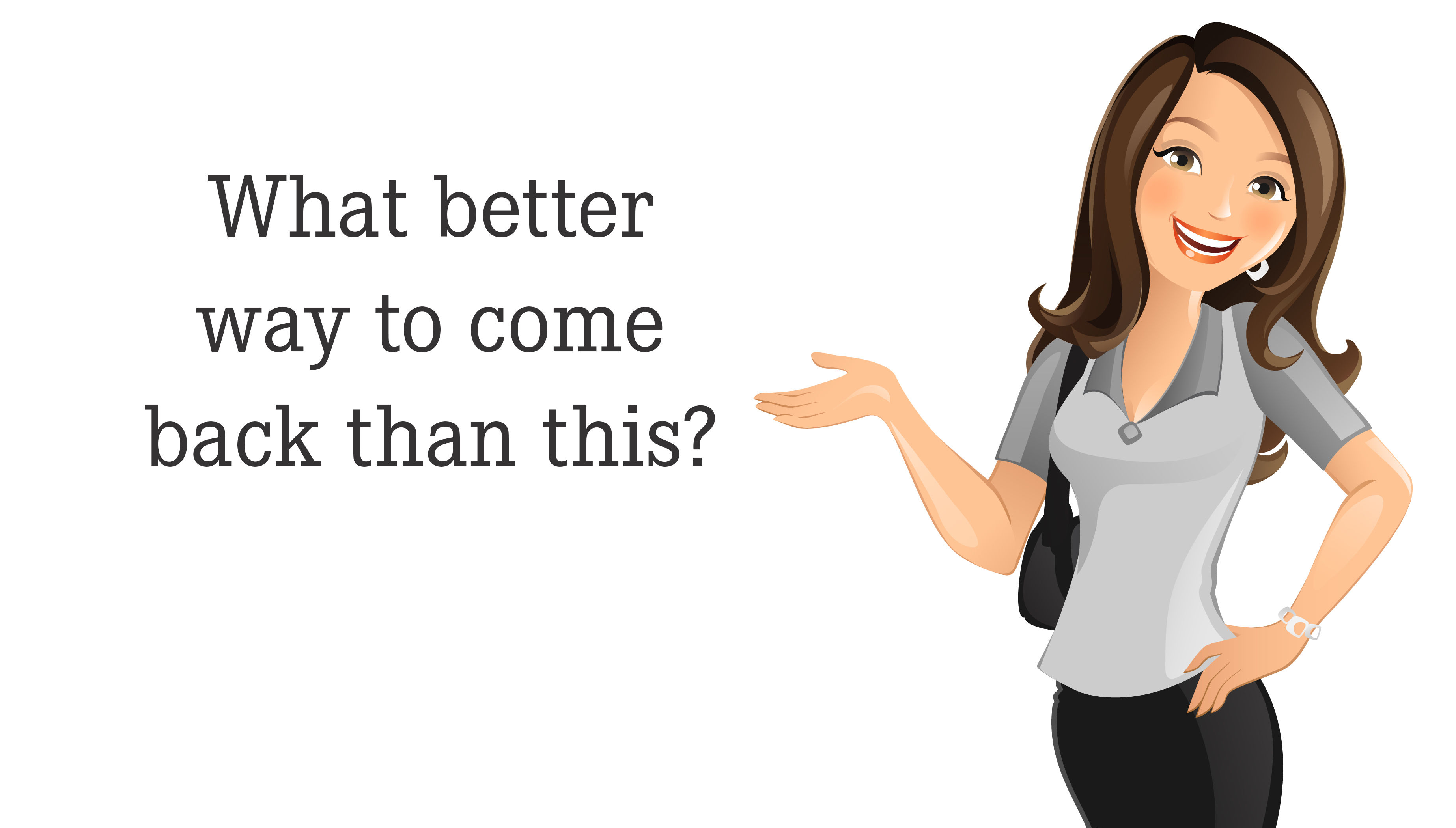 'Volunesia' they say, is when you forget you're volunteering to help change lives, because it's changing YOURS.
I was so touched by this quote, not only because it's beautiful, but also because I have literally witnessed this with each and every volunteer we've had at the JobsForHer office.
Vinutha Menon is one of them.
Leaving us with a warm and lasting impression at the end of her 3-month stint, Vinutha now stands at the threshold of new beginnings…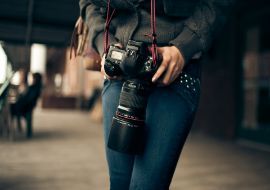 She confidently looks towards the future, excited to be stepping back into the work world with a new found zest to scale the horizons, of which she knows she's SO capable.
What's incredible is how Vinutha stumbled upon her love for photography during her time volunteering! And THAT is what she intends on pursuing, with the whole shebang! A certified course, followed by a probable internship, with some free-willed shooting for friends & family along the way, until, of course, she is the sought-after brand she already pictures herself to be.
Before she began volunteering, Vinutha was on an 11-year career break. And her confidence had taken an enormous beating in the years she'd been away.
Even though she comes from a tough, boarding school background, has had hardcore experience in the fields of production, writing, and communication, has had to relocate multiple times during her childhood and post marriage, and has always been a hands-on mommy to both her kids (what with her husband traveling most part of the year), YET, she'd somewhere secretly begun believing that she could never make it in the work world again.
And WE are only too glad today, that THAT perception of hers stands defeated.
This is how the story goes…
Originally from Chikmagalur, Vinutha completed the most part of her education in Bangalore.
Alongside her degree in Arts, she found her first work opportunity to write for a food magazine called 'Good Food', where she was given the task of visiting a variety of restaurants, to taste and critique their fare.
Since she always found English to be both inspiring and enjoyable, Vinutha then went on to pursue her Masters in English Literature, at Jyoti Nivas College, Bangalore.
The enigmatic world of ad films & media has always beckoned Vinutha's attention. Through friends of friends, she was approached with the opportunity of joining a production house called 'Trends Ad Films Production'. In the year that she spent with them as a Production Coordinator, Vinutha handled the end to end processes of several ad film shoots.
With days that would run into 18-hour shifts, her role also required her to think on her feet, practically all of the time.
While she absolutely loved the energy on the job, it was beginning to take a toll on every other aspect of her life. After being with Trends for two years, Vinutha stepped away to regain her balance and redesign her career graph.
But as luck would have it, shortly after Trends, Vinutha met Rachna Chhachhi, the founder of 'Real Easy Decisions for Women', through a friend. Based on a concept similar to JobsForHer's, they too offered flexible roles for the business community of women in India, thereby assisting them to grow in their professional careers, while walking the tightrope between work and home.
Rachna offered Vinutha the opportunity to come onboard as their Content Manager. Much against the skepticism of her father, that is what brought Vinutha to Mumbai.
A young girl from the laid back city of Bangalore was suddenly thrown into this fast-paced glitzy town!
It was the era of dotcoms, and Vinutha was in charge of managing the entire website content for this particular dot com, for two years.
With home calling, Vinutha then returned to Bangalore, only to realize that she was ready for another Master's degree. And this came from her long lost passion for International Politics & Current Affairs. So, she identified an M.Sc. course in 'International Development', at the University of Bath; a breathtaking locale in the UK.
Towards the end of her course, Vinutha met her partner, her husband, who'd every now and then visit his brother who lived in the same neighborhood.
Although she had no intentions of returning, marriage brought Vinutha back to Bangalore.
Soon after, she came upon an opening at a PR firm by the name of 'The PRactice'. Vinutha joined them as a Content Manager and handled their core writing which included projects, newsletters, press releases, annual reports, feature articles and online editorials.
Vinutha worked with them until she was five months into her pregnancy. Although it had been an immensely enjoyable 2 years, she felt the need to take that time off before the baby came along.
And that was where she last left off, unaware that she'd be gone so long…
In the 11 years that followed, she mothered two beautiful children and gave completely of herself to their upbringing and care.
It was only until a few months ago, when both her kids were beginning to fend for themselves, that Vinutha made up her mind to break all barriers, step out, and do whatever it takes to channelize her potential in a productive manner.
And voila! The universe is always listening to us, isn't it?
Here she is today… excited as hell to blaze her trail and never look back!
"Life is like a camera. Just focus on what's important. capture the good times. Develop from the negative. And if things don't turn out, just take another shot"
-Author Unknown
THAT is Vinutha's mantra for life. And her professional career is what she's presently focussing on. If you've been meaning to find your way back to a career restart too, then NOW is a perfect time, and HERE is a perfect place to begin!
GAP (Global Action on Poverty), an initiative of the esteemed HeadHeldHigh foundation, is a global platform to eradicate poverty through thought and action. And THEY are looking for humanitarian soldiers who want to increase the impact they are having on the ground and are impatient to do it speedily! They call them Changemakers. This December, JobsForHer is elated to join hands with HeadHeldHigh to hunt down these voluntary Changemakers from our very own, ever-increasing, highly talented and dedicated female candidate pool.
HeadHeldHigh is a rural access accelerator that aims to augment the AQ (Aspirations Quotient) of India, regardless of basic IQ, as it believes in the fact that change is possible to achieve if an individual is diligent enough to pursue it. This phenomenal organization focuses on the personality traits of individuals, whose lives they affect, and turn them into changemakers based on their skills & knowledge.
So, if you wish to ease back into work by volunteering, then do it with the JFH Volunteer Drive, all of December, by signing up HERE!
Vinutha Menon is a graduate in Arts, and a post graduate in English Literature. She has additionally done her Masters in International Development from the UK. Vinutha has previously worked at Trends Ad Films Production, Real Easy Decisions for Women, and The PRactice. She is married and an upbeat mother to an 11-year-old and a 9-year-old.
About the Writer:
Kaajal Ahuja is a commerce graduate, who worked in the field of Customer Support first at HDFC Bank, and then at Dell International. During her 11-year career break, she spent four years volunteering as a Teacher at a government-run educational institution and also ran her own enterprise – 'Hey Gorgeous' – alongside, for 8 years. It was during her break that she discovered her love for writing, and is now back, working part-time as a Senior Content Writer at JobsForHer. She is married and is an upbeat mommy to a 13-year-old.