The MYTH (not so) LOGICAL Pregnancy! (#BlogathonForMums)
Neha
in
Working Women
|
16 Dec 2015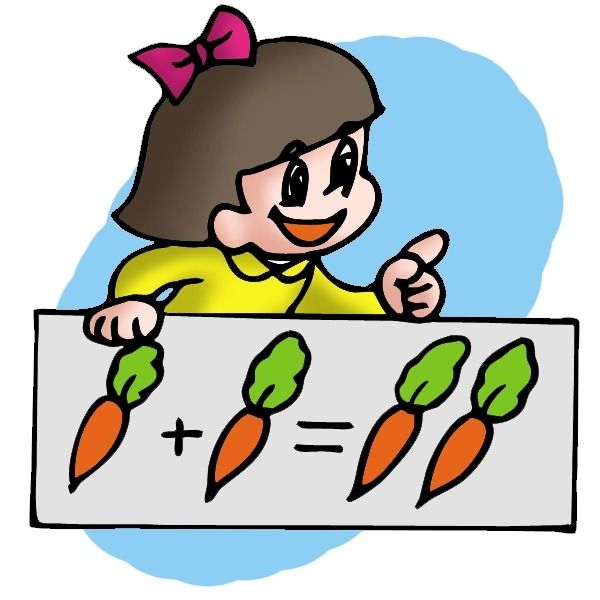 This entry is part of the Babyoye Blogathon for Mums.
If you thought that India was only known for the fat Indian weddings, then wait until you hear about the 'GREAT INDIAN PREGNANCIES'! There is no denying that in India getting married is the moment of one of the biggest celebrations, but trust me pregnancy is not behind in the race...not at all! No sooner will you announce about the 'good news' that junior is on its way than the family will go bizarre (bizarre in all good ways)! There will be celebrations, sweets, pampering, superstitions and not to forget umpteen number of advises, which trust me mostly are myths!! There are so so many myths associated with pregnancy and they have been doing the rounds for God knows how long.
The funny part is that when you are pregnant, you get all sort of advises and everyone seems to be a doctor. These advices are passed on from one generation to other and the cycle goes on. The funny thing is most of us (including the new generation) and the educated lot fall prey to these! And, they can't be blamed after all these advices (rather myths) are associated with the wellbeing and safekeeping of juniors. I am a mother of a two month old and I must admit that there is no experience in the world that can beat this experience. It's so overwhelming and just awesome. My entire journey has been memorable and I will cherish it forever, but this goes without saying that I too had to listen to many advices. There were many and I am penning down five of them here, which I thought were the funniest ones. I am sure many of you would have also heard the same:
1) Eat a lot of white food, especially in the morning: This was one advice that I got from almost everyone I met, (and I am sure a lot of pregnant women would have got it too) eat white and you will have a fair child, I mean REALLY!!!!!! There is something called melanin, but clearly that meant nothing, nothing at all...eat white is what mattered. That is when I realised that though we have progressed a lot, yet the generations above us still want a fairer lot. And yes, talking about eating white, I did have...a lot of milk, curd and rasgullas ;)
2) Eat Ghee until the 7th month and then don't eat ghee: Believe it or not, this was one of the most funny, yet full of nutrition advice that I got. While I understand that eating ghee has a whole lot of advantages and during pregnancy when one is supposed to eat wholesome meal, ghee definitely adds on to advantages, but the time bound consumption advice was really funny. And the logic was that if you eat too much ghee post 7th month, then the chances are that you will get into early labour as ghee makes the inner lining smooth and slipper and facilitates movement of the child! And the icing on the cake was the advice that if the delivery doesn't happen on the expected date then stat eating ghee, loadsssssssss of it!
3) Watch out! Don't step out during eclipse:Well Ok, totally understand that this advice has its roots from age old superstition, but then there is no proof attached to it. It is often advised to a pregnant woman in India that they should totally avoid stepping out or even eating anything during the time of eclipse and because it is related to a new life that is going to come in this world, expecting mothers choose to follow this advice. I too wanted to follow it, but my husband explained that not eating won't help, not the little one at all...and come to think of it, he was absolutely correct. So, yes this is one of the funniest advices (myth) I came across and many of my expecting friends too!
4) Thriller movies, novels...absolute NO NO! This is one advice I have even heard my grandmother passing on to my buas when they were expecting. It is believed that if the expecting mother undergoes any kind of shock then that reflects on the baby too and this is where the advice of not watching anything stressful or horrifying comes into picture. Well, I too chose to believe this until my doctor told me that do whatever makes you happy, if you don't get sacred watching horror movies, then you should...it absolutely has nothing to do with the little one who is yet to come to his world.
5) Double your diet and don't walk too much (walking too much might get you into early labour)-I have often heard people expecting mothers and even when I was carrying umpteen number of people told me "Double your diet, you now have to eat for two people." Well really (what a funny advice and myth)!!!! We understand that the diet should increase a little for your and the little one's safekeeping. Diet has so that nausea or any other pregnancy related complications do not weaken you, but you DON'T really have to DOUBLE YOUR DIET! After all, how much do you think your little one in the womb will eat! The other funny advice, was that don't walk too much as it might get you into early labour. Well, if walking could get us into labour, then....
The fact is that many of these advices have lasted for ages, some are dying, some might have already died but few still go on. Even when we have enough scientific evidence against them, many still linger on. But all these advices, justification and arguments around them are part of Indian pregnancy and are one of the things that make the whole experience special. And then of course, the moment comes and everything recedes in background….only one moment lasts forever – when you cuddle your baby first time in your arms!!
Kirti

Saxena - a Digital Marketer from Bangalore

If you're looking to start your career, or for new and exciting roles to showcase the skills you've gained along your professional and personal journey, you can find them at www.JobsForHer.com. Create your profile, upload your resume and start job-hunting today!