The Man Behind So Many Successful Women - Dhruv Shenoy, Advisor to JobsForHer
Kaajal A
in
Mentors Speak
|
04 Apr 2018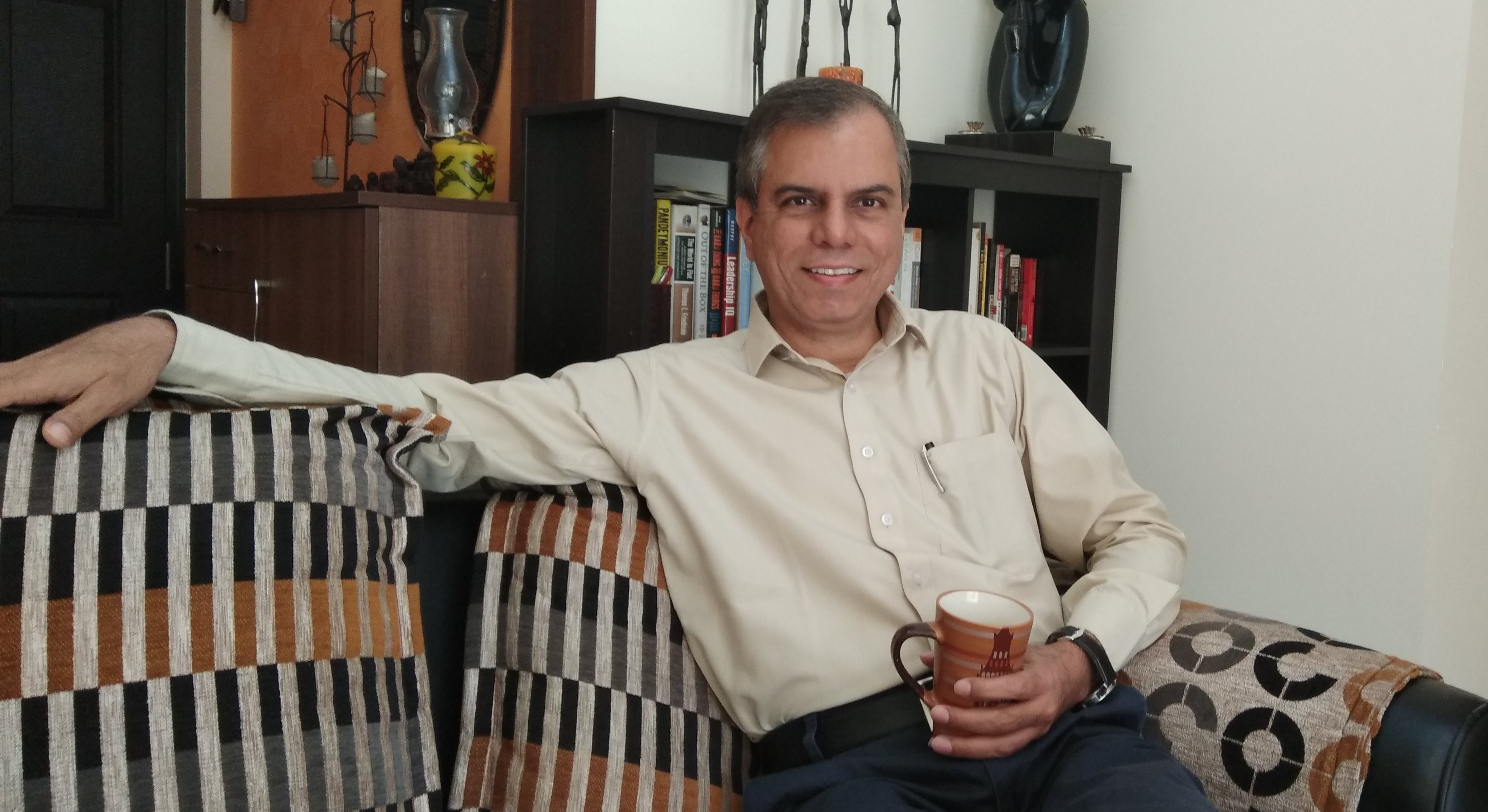 During his 9-year long stint with Monster, the company had run a hiring campaign for themselves.
Their criteria for candidates: High performing, driven individuals who could close deals with ease.
When they were done, they found that 60% of their hires were WOMEN.
Between then and today, this Mentor has allowed that experience the space to govern and drive his reasons for becoming such an integral part of JobsForHer. And for contributing towards its magnanimous cause of bringing women back to work, ever since its inception.
Because the women who walked through the doors at Monster proved that there was NO job they couldn't do. Reason and more for this Mentor to do what he does at and for JobsForHer today.
A little about our Mentor for the week:
When you first meet the man in question and hear of his work, years of experience, and career climb, you're reminded of the consistency and solidarity of 'The Wall'.
Under his dignified, bashful demeanor, Dhruv Shenoy – Advisor at JobsForHer, Founder of 64Inspired, and Co-Founder of Insighto.com, carries a mighty 30 years of experience in the fields of Marketing, Branding, and Strategy.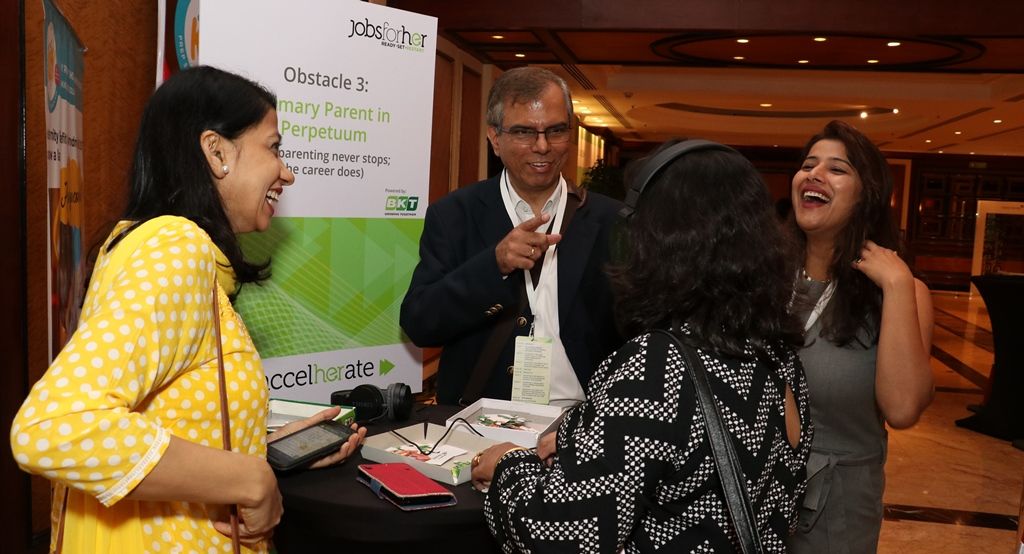 How he chanced upon JobsForHer:
''I met Neha for the first time around October 2014. Here was a young lady with a dream and a vision to make a difference to the millions of women who were taking a break from their careers and having tremendous difficulty in getting back to work.
I was privileged to be a part of her plan.
And with the kind of work culture Neha has inculcated, it comes as no surprise that every single member of that early core team is still with JobsForHer today, to celebrate its 3rd birthday.''
What Neha had to say: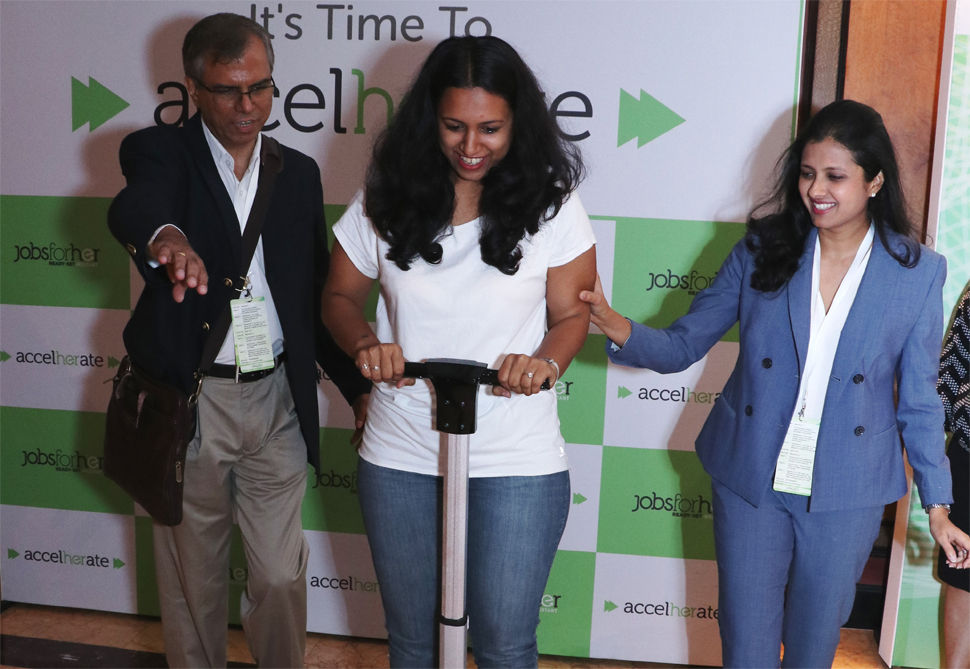 ''Dhruv, having said that, you can't underplay the immense role you have quietly played in taking us from zero to where we are today! The long brain-picking meetings that we had on a monthly basis right from the start... the constant prodding to keep thinking bigger and bigger… and the focus on creating a scalable model which can solve this reentry problem for millions of women instead of thousands!''
Little did either of them know back then that his relation with JobsForHer was only about to grow in myriad ways.
Offering valuable perspectives and solutions to almost every department at JobsForHer, Dhruv has been with us every step of the way over the last 3 years.
Born in the town of Udupi, he pursued his education across multiple towns in the south, owing to his father's transferable bank role. With schooling from Delhi, to a tiny village near Mysore, to Raichur; and then graduation and post-graduation from Hyderabad to Nellore, to Tirupati, there was a great deal that the constant relocation endowed him with.
From discovering and learning the many local languages and varied dialects, to developing tolerance to the diverse cultures and variety of people, the lessons he learned along the way unconsciously, aided and fueled his career climb.
How his journey began:
Although his heart was set on advertising, Dhruv's mentors advised that he get firsthand market experience before entering that arena.
Acting upon such advice, he set out on his career with a small scale FMCG (fast moving consumer goods) company in Adoni. Over the next 2 years, he worked hard at understanding and conquering market trends and went from Management Trainee to Marketing Officer for Karnataka.
And then, one fine day, he woke up to the understanding that if he was to realize his dream, it had to be now or never.
He quit his job, returned to Hyderabad to gather his meager savings, and moved to Bangalore to pursue his passion for Advertising.
Fortune favors the brave.
Dhruv found a role with Clarion (now Bates Clarion), in Client Servicing and spent the next 2 years in the company of great mentors, absorbing valuable learnings.
He then moved to Ogilvy – the mecca of advertising for India and the rest of the world. In his 9 years there, he had the opportunity to work on prestigious accounts like Allen Solly, TTK Prestige and Mico Bosch (now Bosch).
While he enjoyed a great pay hike and working with some truly great brands, what propelled him was being an integral part of strategies that led to changing perceptions and thought transformations.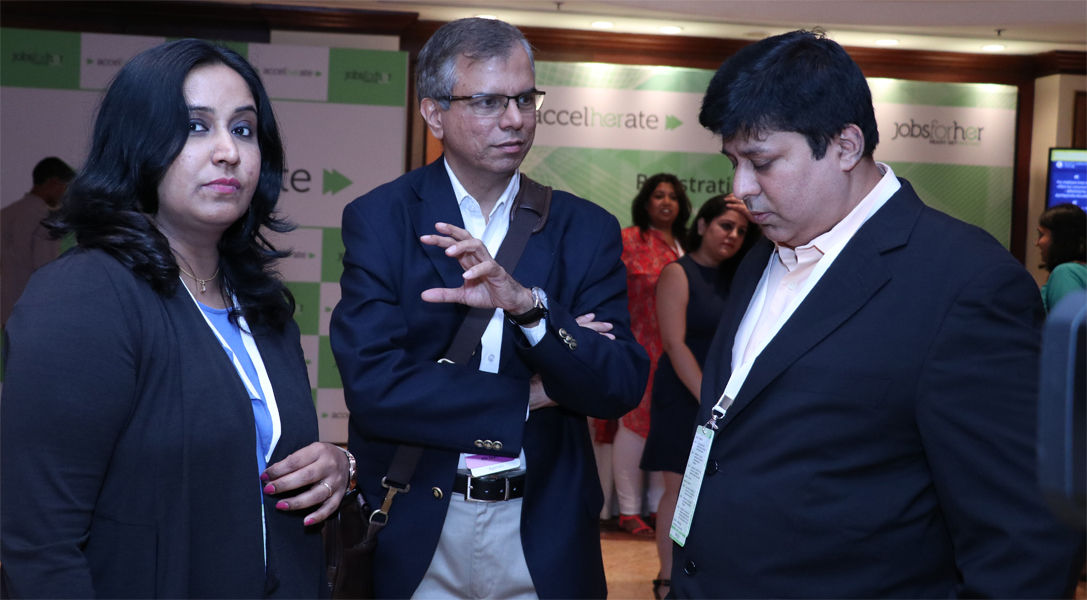 The cherry on the cake, however, was when his boss walked up to him and asked, "Would you like to work on the IBM account?"
Even though this meant moving from 'apparels' to 'technology', from a purely consumer point of view to a business one, true to form, Dhruv stepped away from every comfort zone and grabbed the opportunity without a second thought.
In time, IBM became one of their largest and most successful accounts.
''Monster was one of the best stints of my career''
Certainly one to be intrigued by 'the next big thing', he was drawn towards the attention that the 'Internet' was gathering.
And that was how he came upon Monster.
As Monster was setting up base in 2000, Dhruv, as their Marketing Manager, was responsible for building the brand from scratch, and sustaining it while taking it to new highs.
He was involved in the conceptualization and the implementation of radical changes across the website. Ones that would convince the people and the companies of its reliability and impact.
In a short span, they vamped up the entire website. And suddenly, the Indian job seekers sat up and took notice of all that Monster had to offer. They were floored by the new, user-friendly interface that was customized for Indian job searches.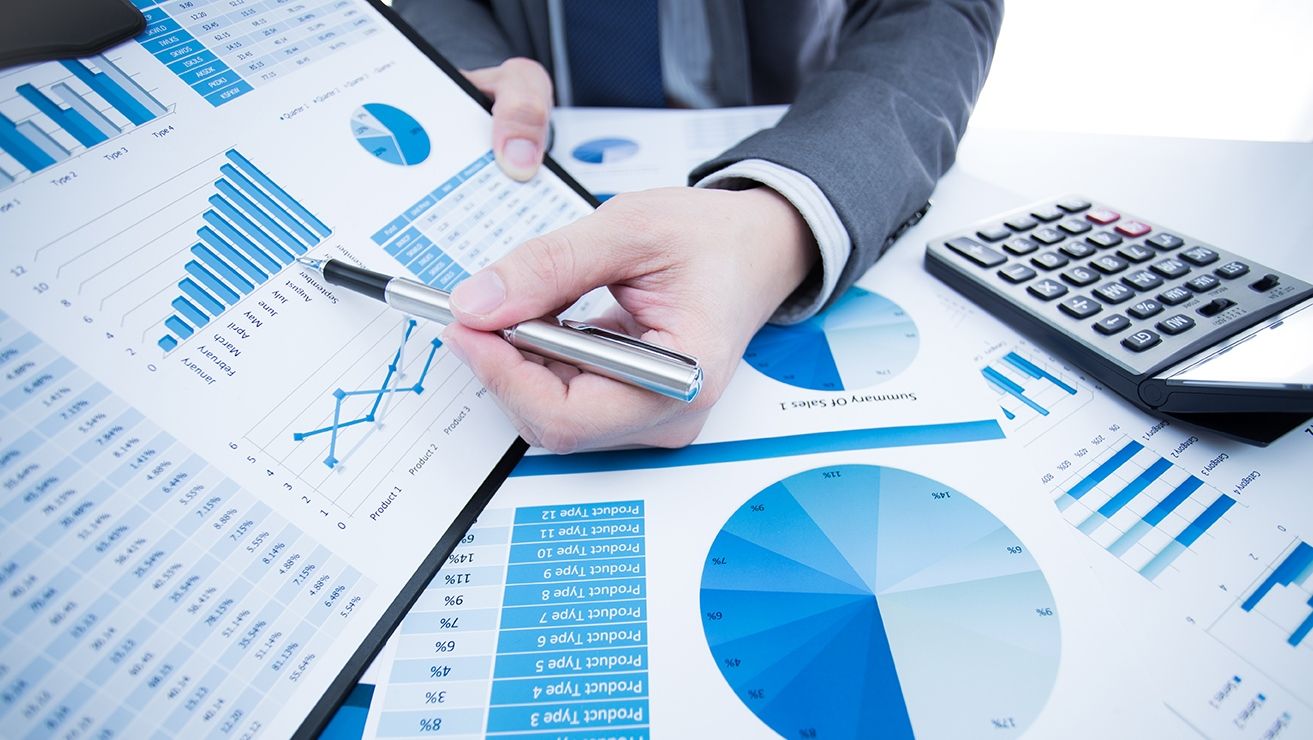 By mid-2006, Dhruv had moved high up on the career ladder, and began handling client accounts overseas. As Country Manager, on one hand, as he handed over charge of the Monster India & Asia PAC region, on the other he took charge of Monster Middle East.
Over the next one and a half years, through extensive travel between India and the Middle East, Dhruv contributed to the company's growth in ways manifold. So much so, that it came to be Monster's highest profit-yielding regions.
On the personal front:
Somewhere during his dominant career ascent, Dhruv found his life partner and built a family with a strong value system. Today, not only are his children pursuing exceptional careers and degrees but his wife (who also came off a career break in 2007), has carved a niche for herself in the world of blogging.
A prolific writer, between 2007 and 2015, she wrote over 150 blogs on simple, everyday issues of parenting, from her observation and a passion for writing.
And through timely, thoughtful prodding and constant, tireless motivation, Dhruv has been just as much of an advisor (and inspiration) to his wife and children too!

To follow Dhruv as a MentorForHer on our portal, click HERE
About the Writer:
Kaajal Ahuja is a commerce graduate, who worked in the field of Customer Support first at HDFC Bank, and then at Dell International. During her 11-year career break, she spent four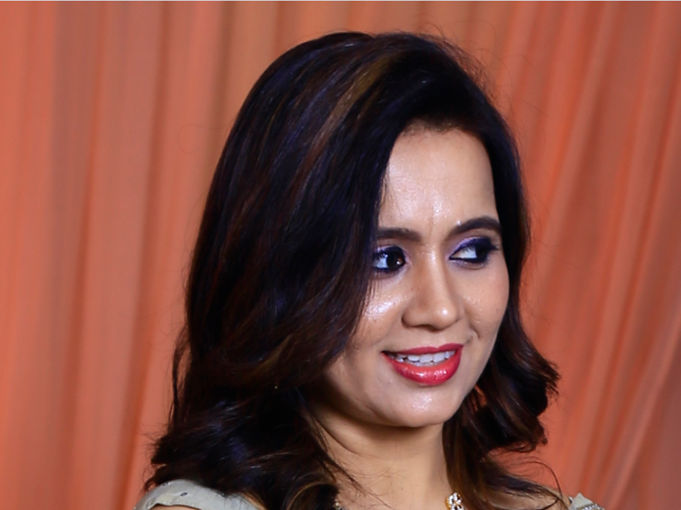 years volunteering as a Teacher at a government-run educational institution and also ran her own enterprise – 'Hey Gorgeous' – alongside, for 8 years. It was during her break that she discovered her love for writing, and is back, working part-time as a Senior Content Writer at JobsForHer. She is married and is an upbeat mommy to a 13-year-old.