The Laws By Which This Woman Approached Her Restart
Neha
in
Restarter Stories
|
25 May 2016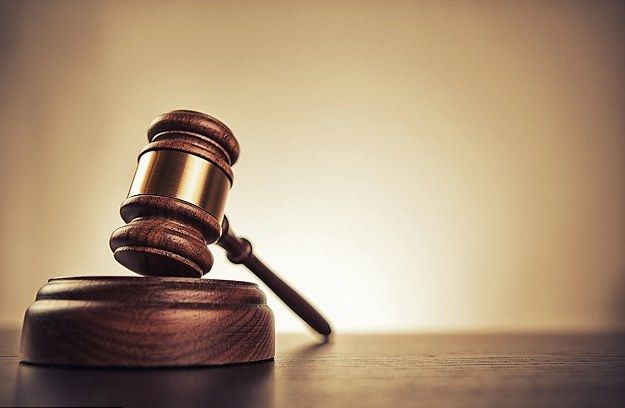 Gayathri Vivek stepped down from the work world for 11 years. That was in 2001. Today, she is an established lawyer with a humble heart. She believes that JobsForHer is the best thing that has happened to women on a career break. Read on to know her reasons for saying so…
Even though Gayathri found her way back into the workforce as an External Educational Consultant with Shilp Enterprises, she is currently working as a lawyer at Doraswamy Law Chambers (DLC). What's laudable is that she was referred to DLC by Mr. Ramprakash, the founder of Shilp Enterprises! Not only does that speak highly of Gayatri as an employee, it also illuminates her as a person.
Gayatri began her career as a Personality Development Trainer with Career Plan and then went on to become a Customer Relations Officer with Diadem Softech, both roles in Coimbatore. In no time, marriage came calling and she had to relocate. Even after treading the path of such flourishing careers, Gayatri says, she became complacent in her happy bubble of role-play as wife, and shortly after as a mother of two, instead of pursuing professional success.
But with certifications as noteworthy as hers, it was only a matter of time before Gayatri felt the need to bounce back. And she did. Keeping current work scenarios in mind, she chose wisely to refurbish her stagnant skill sets before returning to the work arena. That's when she decided to pursue her degree in Law. Isn't that meritorious?
So far, with her flexi-work hours, everything is running like a well-oiled machine. However, the road ahead will soon begin its uphill ascent, when she decides to practice individually and build her own firm. But then, we've already witnessed Gayatri's potential, haven't we?
Gayatri is also a proud Ambassador of JFH and is thrilled to be associated with us. This is what she had to say to all the career break women out there who want to restart:
"I started my career search on the JFH portal only to end up meeting their team of motivated women who inspired ME to compete with the young and fresh workforce. It felt more like interacting with long lost friends, which is what sets JobsForHer apart from other portals. Every placement at JFH is a PERSONAL SUCCESS to them as opposed to being a mere 'escalated placement statistic' elsewhere. Thanks to Neha and the JFH team, I not only found the RIGHT job but also my mentor in the legal field. Ladies, get out and reach for your dreams. They're a lot closer and easier than you imagine them to be!"
Gayathri Vivek (BBM. MBA. LLB, PGDIPR) is a mother of two children. Apart from her practice as a lawyer, she does legal drafting and documentation as well. She is interested in writing, singing and socio-political circumstances and consequences.
If Gayatri's story has inspired you to start your career or return to the career path, then JobsForHer awaits you with bated breath. All you have to do is log onto JobsForHer, create a profile & submit your resume.
The JobsForHer Ambassadors are a network of highly motivated women who have varied work experience and have taken a career break owing to personal reasons. They are our brand propagators who share our vision and are determined to restart their career while helping other women start, restart and rise as well. For details on becoming an Ambassador, Click HERE.