The Journey of Being an SAHM to Becoming a Working Parent (#BlogathonForMums)
Neha
in
Working Women
|
15 Dec 2015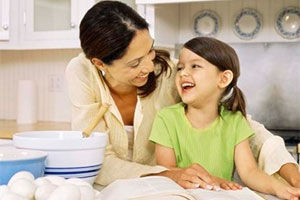 This entry is part of the Babyoye Blogathon for Mums.
Sipping her cup of coffee, she was sitting near the window watching the rain drops falling on the plants and cleansing them, thus giving it a new shine. Wish her life would get a new shine, a new beginning. It has been four years now since the birth of her daughter, and she had not wasted a second in thinking about giving up her lucrative job and a promising career. All that mattered at that time was to be there for angel and she was so overcome by joy just holding her, being there for her, feeding, nursing her and time just went by. It did not bother her that all her peers were much ahead and earning a fat pay in most sought after companies. Now that her daughter had started kindergarten, she had time for herself to reflect and do things which she had stopped doing in past few years. There were many questions bothering her. She had heard about struggles from her few friends who had decided to get back to work after one or two year break. Would she be able to dedicate quality time to her little one? She did not wish to get back to grilling schedule of her previous job. She had come across various platforms which were supporting women like her to get back or pursue their passion. She decided the latter.
It was now or never. She always had a passion to learn new foreign language. It had not been possible, with deadlines and running around and struggling to maintain work life balance. But now she knew she had the time ,she decided and started her research for best institutes .She started with weekend programme which meant spending quality time with her child and also pursuing her passion and not worrying about child as hubby dearest had rendered full support to baby sit few hours she was absent for her weekends study. She felt her life was now coming a full circle and was thankful to all women out there who had shared their experiences and had been a constant sense of motivation for her to pursue her passion. There are lot of opportunities out there for women today and only thing she needs is determination and passion to pursue her goal. My personal opinion is every women needs to discover her talent and pursue it as a career or hobby and never get bogged down by challenges of life. Raising kids has its own challenges but then that does not end the journey nor is it a hindrance or a full stop! In fact I feel it a stepping stone, a new journey, after all what good is a life without challenges!
About the Author, Akshata Nayak: A Software engineer by profession, I hold a M.S degree in software engineering from BITS, Pilani. I have worked for reputed companies like Wipro Technologies and IBM. Now a stay at home Mom of 6 year old daughter, I love to read and constantly keep myself updated in various fields be it Technology, Finance or Current Affairs. My newly found passion is writing and have just started to explore and improve my writing skills.
---
If you're looking to start your career, or for new and exciting roles to showcase the skills you've gained along your professional and personal journey, you can find them at www.JobsForHer.com. Create your profile, upload your resume and start job-hunting today!