The JobsForHer Ambassador Meet - Women Building Up Women!
Neha
in
Career Development
|
28 Jun 2016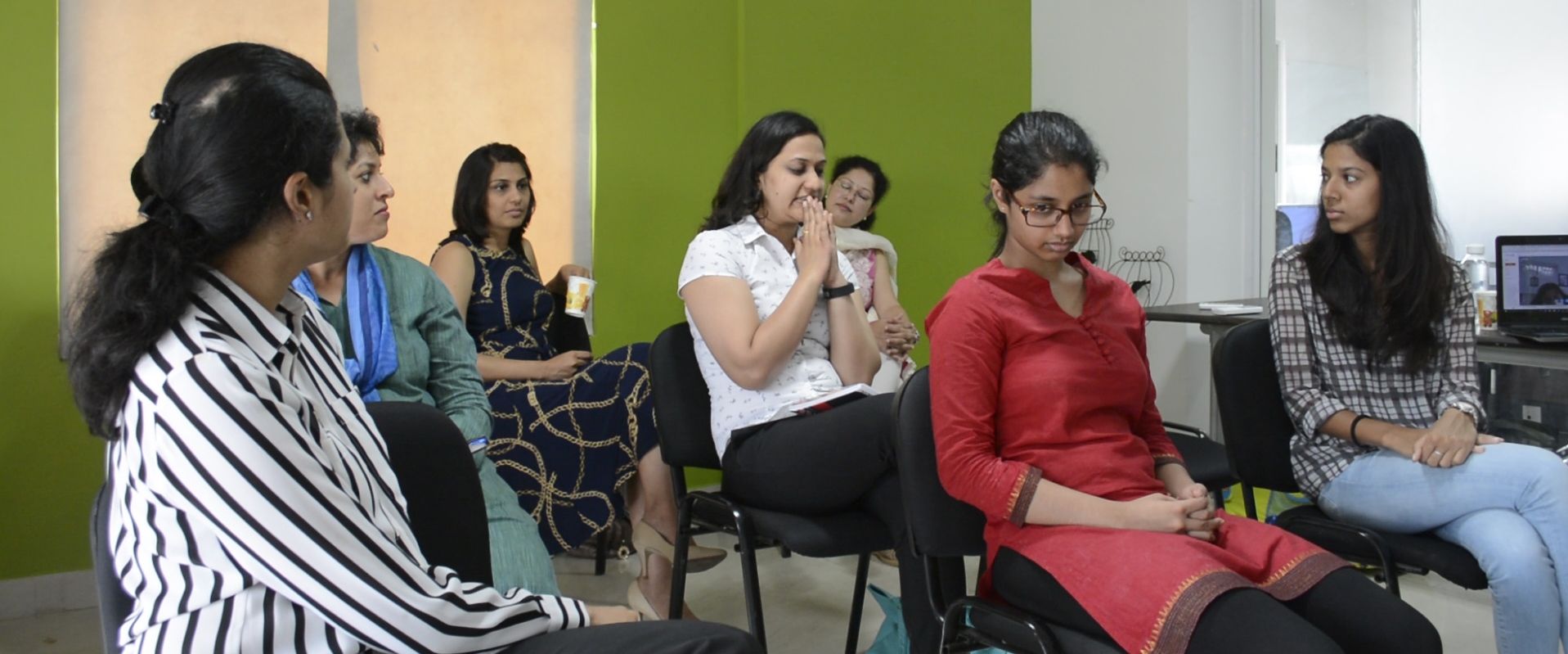 No matter how far we've advanced in the world of technology, nothing can outshine the truly soul-stirring impact of a sit-down-over-coffee meet! That is the feeling that each one of us walked away with, from the JFH Ambassador Meet last week at our brand new office on Coles Road.
After gathering a vote from our ambassadors regarding what they wanted as part of the meetup, we invited two eminent speakers: Business & Career Coach – Rachel Gojer; and Star Restarter – Uma Maheshwari, who restarted through JFH as AVP & Branch Head of Kotak Mahindra Bank.
Both these women radiated hope and inspiration by talking about their journeys, and demonstrated to the women present how one's trials can only further strengthen the will to get back!
When you choose to be part of an interaction in a group that cozy, it not only becomes that much easier to voice your challenges, but to have them addressed as well.
Whether it was our Ambassador Shyamal Pandit, who though hesitant to join the Ambassador Program at first, realized only at the Meetup that she was now at the RIGHT place! How she's not the only one out there waiting to chance upon her dream job. How she is now able to word and accept the challenges that a career break brings.
Or if it was another one of our Ambassadors, Rohini Majella, who spent 12 years of Management Operations in the Financial Sector and then chose to take a break to pursue things she's passionate about: like baking and contributing towards social causes. But now that she's looking at getting more constructive with her return to the workforce, she loves that being part of the Ambassador Program, she has reason to get out of the house & meet like-minded people.
Being at the Ambassador Meet led her to realize that 'Together, We Can Find Solutions!'
Our Ambassadors were not only thrilled with their one-on-one speed mentoring session with Neha Bagaria – Founder of JobsForHer, but also with their personalized walk-through of the spanking new JFH Portal!
Additionally, each of them walked away with their own copy of the newest and first volume of our E-book: The Way Back to the Way Forward: Restarter Journeys!
If this has revved you up to join our next Meet Up, all you have to do is become a JFH Ambassador TODAY! As you may have realized, it's quite a privilege.
And if you wish to know how, FIND OUT HERE!
Once you are part of our hallowed ranks, you also get to join our 'hip' Whatsapp & FB groups, wherein daily interactions happen, to nurture career upskilling! We share everything from inspirational stories to second career tips; from hot jobs to career related events! It's also where you can find out when we're NEXT hosting all this awesomeness!
If you're looking to start your career, or for new and exciting roles to showcase the skills you've gained along your professional and personal journey, you can find them at www.JobsForHer.com. Create your profile, upload your resume and start job-hunting today!