The Goof Up that Almost Cost me my First Job Interview after a Break
Ujwala
in
Back to Work
|
07 May 2018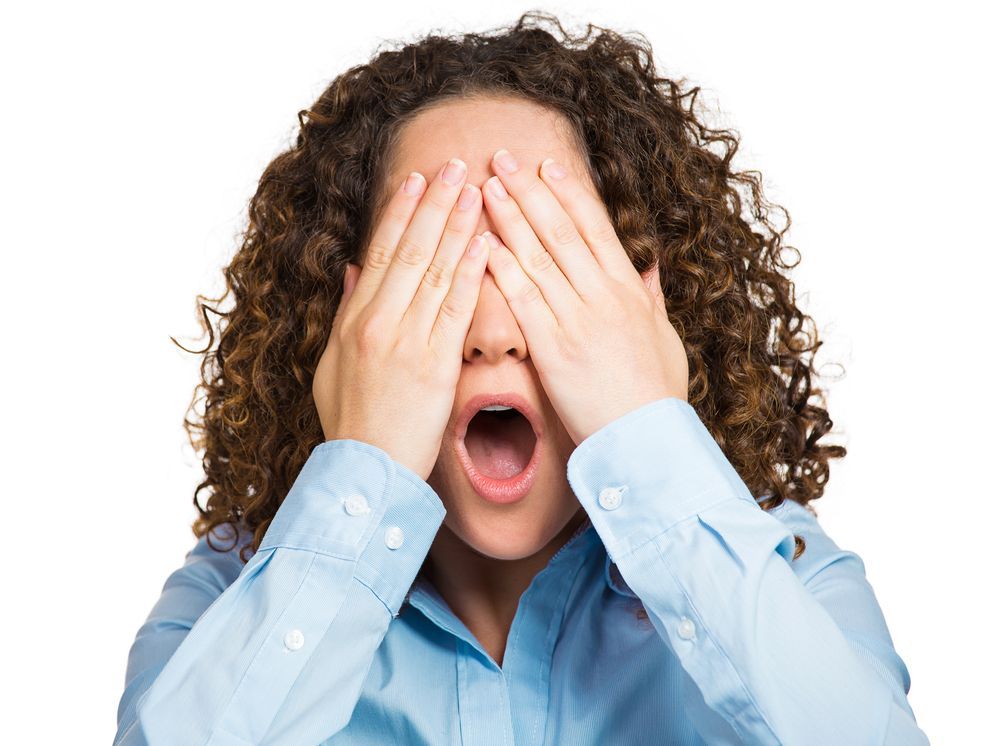 It was June of 2012 - the year that will go down as the 'Year of Lessons Learned'.
In my defense, I was a new mom – cranky, clueless, and desperate to meet other people apart from the house-help and the neighboring store guy who was kind enough to deliver everyday staples to my door-step.
As a rule, you do not blame a new mom for any damage in any form caused to anything living or dead. Because, as a new mom you are sleep-deprived and ready to jump on the next sighting of chocolate mousse (yes, yes, I said jump –it's really that bad sometimes). And remember, a woman who is sleep-deprived and chocolate-deprived for more than a week can also be self-destructing.

It was June of 2012 – the year I was getting off my maternity break.
I remember applying for jobs that were even remotely connected to my job profile – writing.
I also remember waiting for days on end for a response from at least one of the 30-odd companies. But one day, I decided to go after it.
The phone call
10 am. After yet another sleepless night, I scramble to the laptop with a bowl of cereal and juice, to check one last time if I received any emails from any of them.
Nope.
I want to bury my face in the cereal, and lap it up like a cat, but I decide not to and get straight down to business.
I call my prospective employer's office to follow up on an email.
"Hello, my name is Ujwala. May I speak with Mr. Whitney Houston please?"
"I beg your pardon," said the man on the other side in a British accent.
"You want to speak with whom, again?"
"Mr. Whitney Houston," I said, again.

"Well, Miss, she's no more," said the man, in a slightly grim voice.

"What!" I exclaimed.
'Am I talking to the right person?'
'He already thinks I'm stupid.'
"She. Is. No. More," he confirmed, starting to sound amused.
Clueless, I ramble on.

"But..Sir...Whitney Houston is not a she, he's a he," I gasped.
"Sorry, Miss, the Whitney Houston I know is a she," he said, now sounding amused and annoyed.
I can sense that he's just seconds away from hanging up on me.
Still clueless, I continue in my exasperated state trying to get in touch with the one person I've been waiting to talk to for a week now!
"Sir, Mr. Whitney Houston is in charge of an online magazine for the organization, and we have already exchanged emails," I said in my defense.

"Well, for me Whitney Houston died a couple of years ago."
Oh. My. Dear. Lord. My heart is pounding.
Am I really this stupid?
And then, reality dawned!
Whitney Houston, the singer! Of course! She's a 'she'!
So, basically, I had just called my potential employer and asked to speak with a dead singer!
Say something, Ujwala. Say, anything.
Moments of silence pass by. I buy time. I clear my throat.
It just has to be some words. Say some words; clever words.
No. I want to hang up, and run and hide in my closet.
This feels like the longest that anyone has ever spoken. EVER.
'Say something, Ujwala, or he may throw you in prison.'
So, I clear my throat again and muster up the courage to say:
"Oh! I'm awfully sorry sir, there seems to have been a mistake."
Duh! Of course, Ujwala!
"You think?" said the man, who was probably breaking into a smile (I'm pretty sure he was.)

"May I speak with Mr. Whitney Robinson, please!
This time I know I got the name right.

"No," said the man.

What!
"Sir, I apologise for the mix up earlier, but it is very important that I speak with Mr. Robinson."
"Young lady, I wouldn't mind connecting you to Mr. Whitney Robinson. Just that he doesn't work here."
Again. Oh. My. Dear. Lord.
Followed by Why? Why? Why me?'
Not wanting to play out a comedy of errors and entertain the man any further, I thought it best to end the conversation on a pleasant note.
"Thank you, for your patience, Sir," I say, and hang up.

After a few minutes, I realize that I dialed the wrong number!
Embarrassing. Utterly embarrassing.
The after-effect
It took me three days, a handful of guilt, double the amount of patience and some strong coffee before I got in touch with the person who really mattered.
As an icebreaker, I decided to tell him what happened.
Thankfully, to him, it seemed funny enough and brave of me to actually tell him what happened.
I didn't get the job (hopefully not for this reason) but here are a few things I learned from that rather awkward phone call:
1) Never be afraid to ask.
Remember, there are no stupid questions.
Had I hung up when the man said 'she's no more', I'd never have known that I was saying the name wrong.
2) Finish a conversation on a polite note.
No matter how rushed you are, no matter how frustrated you are about not having landed that perfect job, be patient and polite to everyone you speak with. It's not about them. It's about you. Your actions will determine your results.
3) Be accountable.
This is probably a game-changer. To take ownership of, to be accountable for your actions is a sought-after quality regardless of your job profile. Take the wins in your stride, but take the goof-ups too in your stride as lessons learned.
4) Never give up.
Even if it is your 20th attempt at finding the right job, nothing should stop you from making the 21st. Don't' give up. Whether it is following up on emails, or getting someone on the phone, don't let any opportunity slip by because you were lazy or just not up to it.
Restarting your career, especially after a maternity break, is no child's play. The key to finding that perfect job is a truckload of patience.
But, we're here to make it simpler for you. Sign up here and get ready for a fabulous career restart.