The 60-year old Fresher: My Mom's Journey of Starting Her Career
Neha
in
Back to Work, Restarter Stories, Founder's Blog, Events
|
26 Jul 2018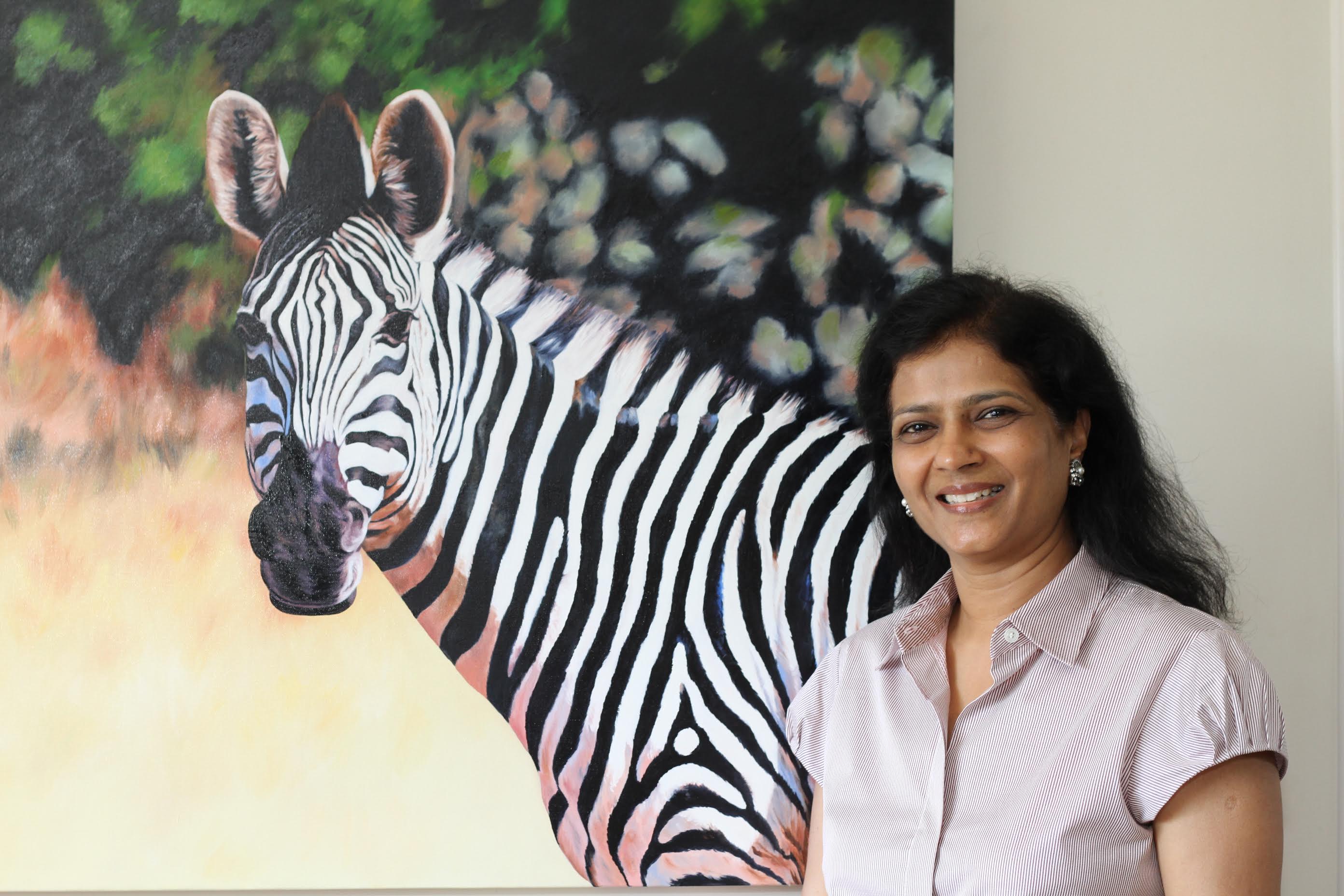 My mom is a highly emotional, sensitive, and loving person. She is also very loyal and protective, and a big dreamer. However, she owned very little space for herself in those dreams. My brother and I filled that space. She pushed, prodded, persuaded us to never give up and keep persevering until we had achieved our full potential. But she didn't follow the same rules for herself…

When my mom was a little girl, it became obvious from the medals and awards stacking up on her shelf that she had a natural talent for art. Academia had no interest for her and she spent her school days sketching her teachers' expressions instead of absorbing their teachings. When she was choosing her college in Mumbai, she begged her family to allow her to pursue a degree in fine arts, but they were insistent that she first complete her matriculation, worried about her future marital prospects. Luckily for her, her father was greatly inclined towards the arts and found for her a Foundation course at the Indian Art Institution which my mom could pursue alongside her college education. And so, she managed to keep her love for art alive by attending evening school at the Indian Art Institution, where she was eventually awarded a Gold medal and 'Best Student' award along with her college degree.
Immediately after she graduated, my dad entered my mom's life and changed it entirely.
My dad is a highly capable, efficient and intelligent person. He is also very demanding and critical, and a big achiever.
My mom was completely overshadowed by his larger-than-life personality. She automatically dedicated herself to being "the woman behind the successful man". She single-handedly managed the household, the children, extended family relationships, social expectations… while my dad toiled to raise the living standards of his nuclear as well as extended family.
Art? That remained a hobby.
She continued painting and producing masterpieces during lazy afternoons, listening to old Hindi songs on the radio. Paintings which were greatly appreciated by her husband and in-laws and which continued to adorn our walls or were happily gifted away to friends, family or charity.
Once my brother and I were in full-time school, she considered giving her art more attention and enrolled in the JJ School of Arts for their Art Teacher's Diploma. To nobody's surprise, she aced the course, once again being awarded a Gold medal, winning the 'Best Student' award and also standing FIRST in the state of Maharashtra. To further hone her skills, she also took up short courses in Central Saint Martin School of Art and Design in London.
But juggling her family with her art had taken a toll on her. She felt that she was compromising on her children's and husband's needs and that was unacceptable to her. So, once again, she sacrificed her passion and vowed to get back to it once her children left home for university.
The years passed in the blink of an eye, and soon it was time for me to leave for college. So I reminded her about her plans to pursue her art. "After your brother leaves," she said. Four years later, when we dropped off my brother at college, I asked her again. "After you get married," she said. Two years later, after I got married, I asked her again. "After your brother gets married," and so it continued.
She had kept her passion locked up and waiting for so long that it was by then deeply buried into oblivion.
Days turned into weeks, weeks turned into years, and years turned into decades. We grew up, went to college, got married, had children of our own – and my mom had still not found the time to pursue her art seriously. She started feeling lonely, trapped; like the world had moved on without her and her days felt meaningless.
That's when JobsForHer happened.
As I watched the transformation that women's lives were going through after restarting their careers through JobsForHer, I started pushing /coercing /badgering my mom to restart hers. "I don't have time" was her firm stance. I drilled down her day's agenda in minutiae to find hours so that she could devote to her art without taking away from her wifely or homely or extended family or social duties. I set multiple everyday alarms on her phone to remind her to "start painting". In my absence, my father, brother, sister-in-law, aunts continued the pestering and convincing.
Finally, something shifted within my mom.
Slowly she started realizing that it was possible for her to carve out some time for her art after all and that the world didn't fall apart in the hours that she made herself unavailable. She realized that there were some aspects of her life which she could de-prioritize without any dire consequences. She also realized that the days she was painting, she was a happier person, and when she was a happier person, it made her family and friends happy too.
And finally one day, she agreed to showcase her work to the outside world and book an art gallery for her first solo exhibition.
The road ahead had its own share of twists and turns. Getting a reputed gallery to take on a 60-year old fresher was no easy task. To make matters worse, the gallery my mom had set her heart on was more interested in landscape or abstract art and not realism wildlife art which my mom specialized in. Dejected, she was on the verge of giving up even before getting started, convinced that her art was "nothing great" and that "anybody could do it." Vehement assurances from her friends and family too gave no comfort.
And so we arranged for her to meet a volley of art curators and critics to get professional opinions on her work. Luckily, the resounding applause she received from experts in the field once again emboldened her decision to exhibit and gave her renewed confidence in her skill. Determined to convince that same gallery, my mom created a new portfolio of landscape works showcasing different complexities, with her single-minded focus to get the gallery to say YES to her work.
And, finally, the gallery did agree, just in time for my mom's 60th birthday.
Her family couldn't be happier or more excited for her. My dad continues to be her rock and the force behind her new adventure. My brother and sister-in-law have mobilized all resources to ensure a successful first solo show. As for me – I am just thrilled to see my mom so reenergized, recharged and deeply immersed in her long-lost passion.
This August, my mom is hosting her first ever solo art exhibition at the Jehangir Art Gallery of Mumbai, displaying a combination of her wildlife and landscape artworks, and finally showcasing her talent to the outside open world.
If you would like to attend the exhibition and stay updated on her artworks, please register HERE.
I can't wait to have you witness my mom's restarter journey.