SHVETA RAINA – FOUNDER AND CEO – TALERANG | UNLEASHING TALENT
Neha
in
Back to Work
|
29 Jul 2015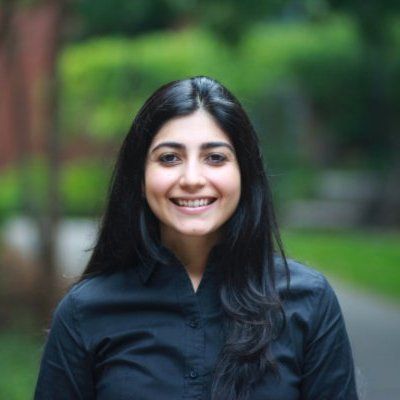 Recognized as one of India Inc's Rising Women Leaders (2015) by the Economic Times Corporate Dossier and Spencer Stuart India, Shveta Raina is one of those women who inspire all of us at JobsForHer to achieve our full potential and refuse to settle for second-best.
Shveta started her career in 2007 at McKinsey's New York office, where she worked on client engagements. In 2009, she switched tracks and was a part of the start-up team of Teach For India.
Shveta then graduated from the Harvard Business School (HBS) with 2nd year Honours (top 15% of the graduating class) and was also a recipient of the Horace Goldsmith Fellowship for Social Enterprise. She led an independent research project at HBS to find a solution to India's employability crisis, which grew into a business-plan and finally into her start-up, Talerang.
As Shveta explained in an article written by her in the Education Times, she found that even graduates from recognized educational institutions in India face major gaps, resulting in them being unprepared for their careers. Organisations and students in the research set identified six common areas that need to be worked upon before students graduate and pursue their first job. This is irrespective of their career path, and outside core technical knowledge.
Key Gaps:
Self-Awareness (knowing oneself)
Life Vision (identifying long-term goals for career and life)
Good Communication Skills (written and spoken)
The Ability to Work Smart (solve real-world and not just textbook problems, manage time efficiently, awareness of business ethics)
The Ability to Make a Good First Impression (be presentable)
Ability to Secure a Job (e.g., resume, interviewing and networking skills)
JobsForHer.com has thus collaborated with Talerang to bring their excellence-driven services to job-market entrants of a different kind – women who have been on a career-break and need help with their resumes and interviews.
The Talerang team is hosting a live Q&A Session on our Facebook event page tomorrow, Thursday, July 30th from 10:00am to 6:00pm for women on career-breaks to drop in and ask them anything related to restarting their careers with regards to upgrading and refreshing their resumes and getting prepared for that first interview after a break.

The first 10 participants in Talerang's services will receive a 50% discount through JobsForHer!
Go here to read more about the event: on.fb.me/1MRq3jH Go here to register for the event: goo.gl/forms/pje4xqBsh9