She Completed 9 Years With This Company AFTER Her Career Break
Kaajal Ahuja
in
Restarter Stories
|
13 Oct 2017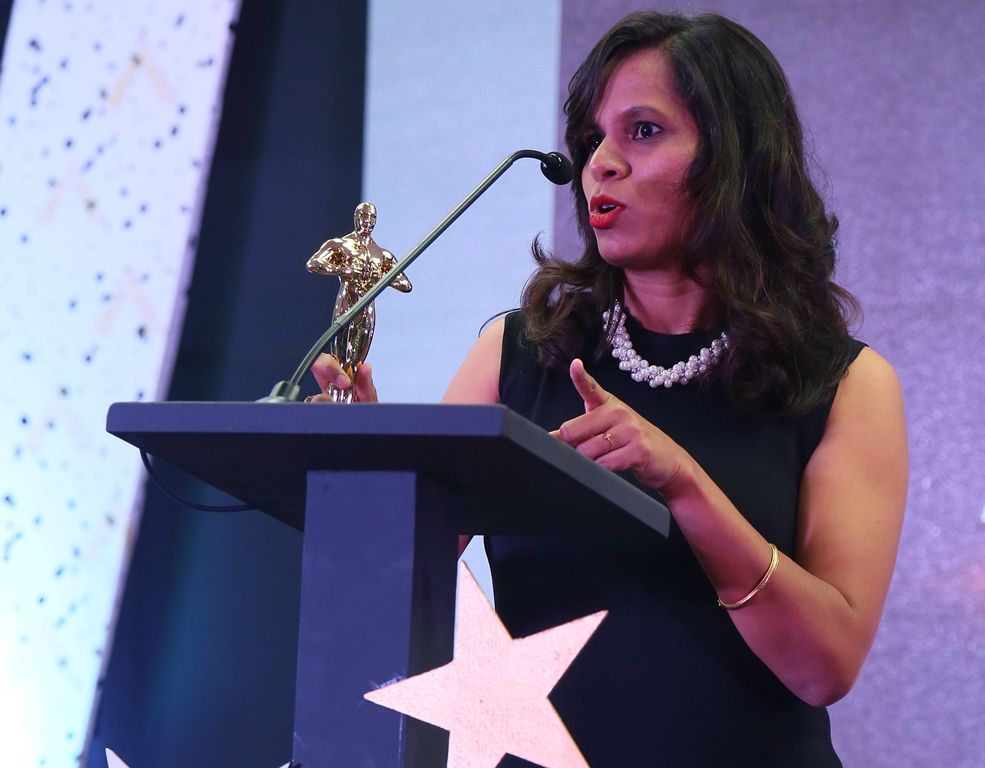 There's certainly a (damn good!) reason why an employee would stick with a company for over 9 years.
And when that employee is a woman coming off a career break, it speaks volumes about the significance that company attaches, to not just diversifying their organization, but also sustaining such diversity.
It speaks volumes about the work culture, support network, and family-friendly policies within the organization.
And endorsing that is Ashwini Parage, who takes the time to narrate her comeback tale with CA Technologies.
| Find Here a Melange of Flexible Jobs for Women On a Career Break
Meet Ashwini - Mother of Abby, and Principal IT Project Manager at CA Technologies.
Becoming a mother was the most exciting part of my life.
From being a trekker, tech lover, and workaholic, to a creator in the form of a mother - something so much bigger and greater – the transformation has been astounding!
When my boy Abby, was all of 3 months old, I was managing a critical team which required me to be available on-call any time of the day. At the time, he would wake up as soon as I'd lay him down on the bed. Because of which, I would attend to long meetings/calls while holding him in my arms, pacing around to ensure that he stays asleep until my call was over!
My husband and I would take turns to stay awake at nights, as Abby wouldn't sleep until late and yet wake up early next morning! I wondered then where the adage: 'sleep like a baby' came from!
So, as a new mommy, I would sleep only at about 3 a.m., and as a Team Lead, I'd still need to take the 6 a.m. escalation call!
Life was hectic, but my work and the recognition that came with it was (and still is) extremely fulfilling. My Manager and the team both were supportive, and my husband – through his first stint with fatherhood, would help around with the daily chores. This kind of support kept me going.
Why CA Technologies is the kind of company anyone would want to be associated with…
CA is one fantastic place to work at. It values diversity, allows flexibility, and challenges one to aim higher and achieve greater.
Not only do they have flexible work timings but are also one among the first in their space with a 6-month maternity leave policy. What's more is, they even celebrate an employee becoming a mother/father by sending gifts for the newborn!
Their child development center for kids – a boon for working mothers - makes sure that you're close to your child even when you're at work.
Frequent parenting sessions by the Montessori teachers there helps parents understand their child's development, how to help children be more independent, deal with tantrums and more.
Also, CA didn't shy away from a session on a woman's monthly menstrual cycle, where tips to deal with changes during this phase were discussed.
Women employees also have a leave option to accommodate a miscarriage.
A truly FINE work culture to live by.
| Wish to Know More About Flexi-Roles Like These? Take a Look at These Companies
Which is why, even through such a challenging phase, I could do well, and get a promotion! It felt great to come back to work with a company like them.
In fact, I tried my hand at a brand new role (one of leading larger teams), and CA supported me tremendously through flexible timings and their child development center (CDC).
The 'Why' Behind Her Break…
The biggest responsibility in the world, I think, is that of being a parent. And a newborn needs the nurture of a mother almost all the time.
I took a 3-month maternity break followed by a 3-month WFH option. And I did it for one of the most valued bonds – that of a child and its mother. The flexible work timings helped me in being there for my baby when he needed me to.
And the break not only helped me realize the sense of purpose, achievement, and happiness that I derive from my job at CA, but also gave me and my husband the time, to plan for the future care of my son, and to build a stronger support system.
When We Asked Her What Made Her Want to Return…
The best answer to why I came back to work is simple - because it makes me a happy person. My work is an integral part of me. And at CA, I get to do a great deal of challenging work, which, at the end of the day, gives me a sense of achievement, and thus fulfillment.
Besides, an unhappy person can never keep anyone around them happy.
For me, my work is my definition of fun. It is a part of me that brings me joy every day. And only a happy mom can have a happy kid!
But no matter what, I'll always be 'Abby's Mother' first, and then a Principal IT Project Manager.
| Looking to Reskill Before You Get Back to Work? Here's How You Can
What Were the Challenges, You Ask?
M A N Y.
Firstly, my body. Short breaks don't allow you to heal totally (which is why I'm so glad that CA is one of the few companies which has a 6-month maternity leave now).
For me, it was difficult to take long-duration calls, and I'd get exhausted quickly.
So the biggest challenge was to teach myself to take it easy - understanding my body's needs, breaking for more intervals, and not pushing unnecessarily.
Secondly, with technology changing ever so quickly, to find footing with newer technologies, and pace up on my speed, took longer than what I was ready for. Between being a mother and a working woman, I juggled a great deal in sustaining my previous standards of availability and keeping my technical expertise intact. And that would leave me exhausted - mind and body, by the end of the day.
But on the flip side, through it all, I acquired traits of leadership – heightened efficiency, increased trust for peers, and above all, the art of successful delegation.
And lastly, it taught me how to deal with my own guilt.
On days that my boy was unwell and I would be late from work, I'd naturally feel miserable. But then I'd remind myself of how my work too was a part of me and how I have to be happy to keep people around me happy. I say this because most mothers deal with this situation day in and out.
However, I realized that this supposedly difficult phase actually taught me a lot more than my earlier work life.
And the Silver Lining…
| Do You Wish You Had Guidance & Support On Your Path to a Restart? We May Just Have What You Need
Being a happy person is one of my biggest achievements from restarting my career. I enjoy working with my peers, and the discussions we have about artificial intelligence, home automations, etc.
And my family too is not far off.
My 3-year-old son is a lot more independent and even advises another 2-year old "Don't cry. Your mom has gone to work, but she loves you a lot, and will pick you in the evening!"
Interestingly, my relationship with my mom in law too is great after my break.
And, let's not undermine the 'stress' that is off a husband's mind to just know that his wife is financially independent and will be able to take care of herself and the kids in case things turn out otherwise.
Her two-cents to the fellow women restarters reading this…
Invest in building a support system around you - For yourself and for your baby/family. Once that is done, your mind will be more relaxed and will automatically find time to learn more, think more, do more, and make things happen.
Build Confidence – A career break doesn't mean you are any less. It doesn't mean your knowledge, or your ability to learn is hampered. So don't let this time off affect you in a negative way.
Don't Try to Do It All – Outsource when needed. Like for me, driving a car is a waste of time; time that I can use reading a book on my way back home. If, for the sake of getting back to work, you must spend some time learning, then do it! Dessert after dinner will need to wait – let it wait!
Inspiration Much?
Then come find the role that's been designed for you HERE.