SHE Came Back With Cuemath - Priyanka Maidh's Restart Story
Kaajal Ahuja
in
Back to Work, Restarter Stories
|
09 Nov 2016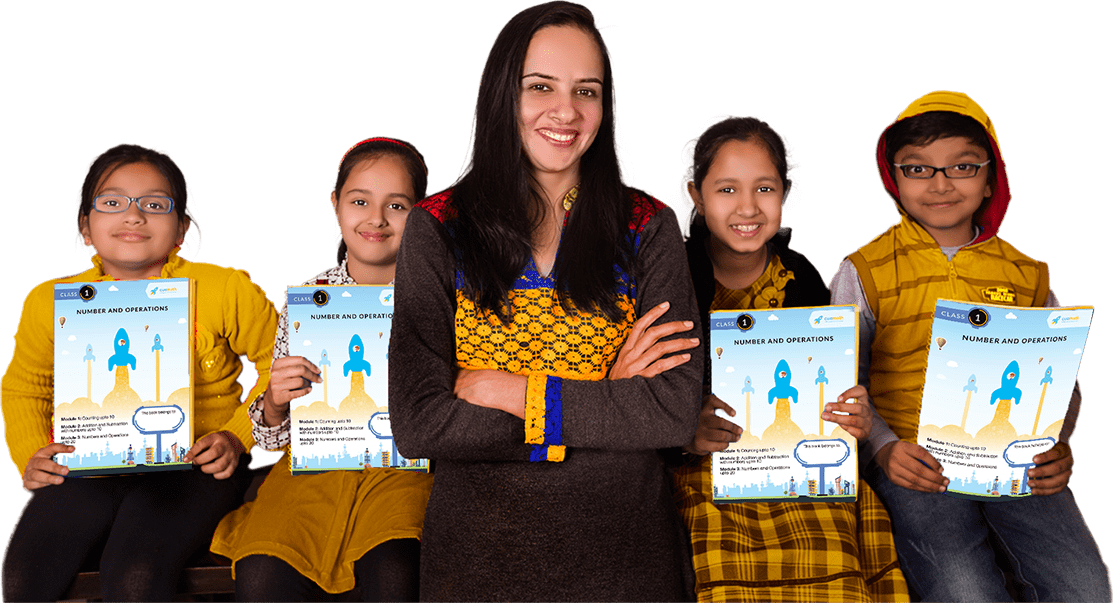 This November, JobsForHer partners with Cuemath – a sophisticated after-school math learning program designed by the alumni of IIT, IIM, Stanford, Harvard and Cambridge universities – to bring women back to work across India in unique, work-from-home roles.
The Cuemath learning system involves a curriculum that presents the real beauty of math, by going above and beyond what schools cover. It is a program designed to cater to small batches of students and is run by teachers who have undergone content, pedagogy, and program training.
There are a number of dedicated teachers who work with Cuemath and one of the most revered teachers is Priyanka Maidh.
When Priyanka found Cuemath on Facebook, she promptly applied to their job opening. But, what's commendable is that she got an even quicker response in return!
Acquainted with such an amazing opportunity, she didn't even have to step out of her home for an interview, which further makes her say that, "It doesn't get better than this!"
All she had to do was complete their assignments online, and voila! Selection process done!
Today, not only is she an upbeat Cuemath Teacher Partner (CPT), but also a Cuemath Teacher Buddy.
Since the company is fast evolving, cities with Cuemath presence have been divided into 'zones' for efficient management. Each zone has close to 50 teachers and is handed over to a Cue Buddy to ensure cursive management. With Bangalore being divided into 5 zones, Priyanka was entrusted with the West Zone.
And it has been an awesome year already since her association with Cuemath!
But THAT was the smooth sailing bit. Here's how it all began …
Priyanka was born and raised in Jodhpur, Rajasthan. After she completed her B.A in her hometown, she moved to Jaipur to pursue her MBA in HR Management and Finance in 2006.
Priyanka's academic mettle became transparent when she topped her college and became a gold medalist! The management, in an effort to retain such potential, immediately offered her the post of a lecturer for the BBA batch that year. She accepted the offer and taught for the entire session.
In 2007, when she had completed her year of teaching, Priyanka felt like she wanted to explore the corporate world.
And that's how she came across AND became part of Vodafone India (then Hutch), in March the same year, as a Finance Executive for their Revenue Assurance Department.
It was in true terms a 'corporate experience', magnanimous and thoroughly enjoyable!
Priyanka was handling their prepaid and postpaid billings, new plans, revenue impact and many such services. All the exposure contributed towards a positive change and tremendous personality development in her.
It had been all of 8 months since she'd joined them when Priyanka realized that she'd soon have to relocate to Bangalore, for marriage. And so she decided to take a break, hopeful of returning speedily.
New beginnings are always so hopeful; a new life in a new place.
But on the flip side, she was struggling with the local language, a new neighborhood and of course the long distances.
Although Vodafone was keen on having her back, their Bangalore location was too far away for an everyday commute, for her.
In April 2008, she found her place with Samcomm Technologies, but this time around, as an HR Executive. To keep her career graph alive, Priyanka decided to shift domains altogether. Her previous work experience didn't count anymore, and even though she had to begin at the grassroots level all over again, she took it in her stride.
Priyanka was with them until March 2010, after which she moved to Artech Infosystems as an HR Executive. By the end of that year, the company decided to shift premise to Electronic City, which was a good 40 km from her home!
Call it 'destiny', but Priyanka conceived around the same time. With the culmination of two solid reasons, yet again she stepped down from a career that had just begun taking shape…
In July 2011, a mother was born! Priyanka had a baby boy!
For one and a half years, she immersed herself in nurturing her son. But, all along with a silent, yet deep-seated desire to come back and claim her rightful space in the corporate world!
And in January 2013, Artech Infosystems, who hadn't been willing to let go of her even at the time of her pregnancy, were more than glad to bring her back on board! The gigantic step that Priyanka was taking in turn, EVERY DAY, was commuting to and from their office in Electronic City; which translated to her being away from her son for close to 9 hours of the day!
In 3 months, Priyanka knew that she didn't want to do that anymore. And so she quit.
There was many a thing that Priyanka had to consider before she set foot on her second-career hunt… but, she wasn't going to 'settle' for just anything.
Then came along Cuemath, her knight in shining armor!
''When I started job-hunting, I was looking for work-from-home options; firstly because of my son, and secondly, living in a joint family, we have certain boundaries within which we can function. Even though I had offers from companies in other cities, my husband was never keen on moving out, being the only child to his parents.
After acquiring such degrees, I couldn't just stay at home and just let them decay! I went through depression for the 2 years that I did stay home; in fact, it was almost killing me! We should and must do something with the potential we possess!
When I found Cuemath, my happiness knew no bounds! It was and still is a perfect match for all my flexi-work requirements and I enjoy it every day''
Cuemath has over 2,000 centers operating across the nation in cities like Delhi NCR, Bangalore, Mumbai, Chennai, Pune, Hyderabad, Ahmedabad and many more, & they are committed to taking world-class learning to the masses.

If you are a home-maker who wants to work from the comfort of your home, Cuemath is perfect for you! Any housewife with a graduation degree who has had math as a main subject in school, is eligible to apply for this opening. So why not make the most of it and have a memorable experience?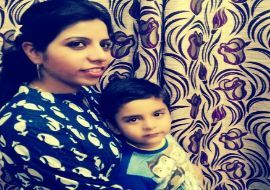 Priyanka Maidh is a B.A. graduate from Jodhpur and an HR and Finance post graduate from ICMAI, Jaipur. She has previously worked for ICMAI College, Vodafone India, Samcomm Technologies, and Artech Infosystems respectively. She is married and a mother of a 5-year-old.
About the Writer:

Kaajal Ahuja is a commerce graduate, who worked in the field of Customer Support first at HDFC Bank, and then at Dell International. During her 11-year career break, she spent four years volunteering as a Teacher at a government-run educational institution and also ran her own enterprise – 'Hey Gorgeous' – alongside, for 8 years. It was during her break that she discovered her love for writing, and is now back, working part-time as a Senior Content Writer at JobsForHer. She is married and is an upbeat mommy to a 13-year-old.