(Second) LAST Call for Women-Friendly Sapient's Diversity Drive, this Women's Day!
Neha
in
Women-friendly Companies
|
04 Mar 2016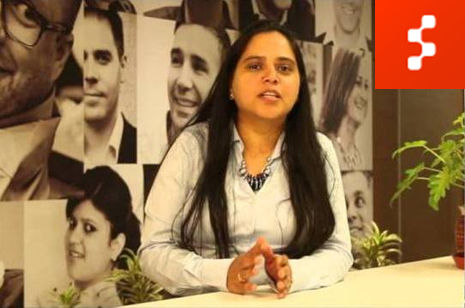 A glimpse into how gender diversity and a women-friendly culture are nurtured from the TOP at Sapient India!
About SapientNitro
SapientNitroSM, part of Publicis. Sapient, is a new breed of agency redefining storytelling for an always-on world. We're changing the way our clients engage today's connected consumers by uniquely creating integrated, immersive stories across brand communications, digital engagement, and omnichannel commerce. We call it Storyscaping, where art and imagination meet the power and scale of systems thinking.
SapientNitro's unique combination of creative, brand and technology expertise results in one global team collaborating across disciplines, perspectives and continents to create game-changing success for our Global 1000 clients, such as Chrysler, Citi, The Coca-Cola Company, Lufthansa, Target, and Vodafone, in 31 cities across The Americas, Europe and Asia-Pacific.
About Sapient Global Markets
Sapient Global Markets, a part of Publicis.Sapient, is a leading provider of services to today's evolving financial and commodity markets. We provide a full range of capabilities to help our clients grow and enhance their businesses, create robust and transparent infrastructure, manage operating costs, and foster innovation throughout their organizations.
We offer services across Advisory, Analytics, Technology, and Process, as well as unique methodologies in program management, technology development, and process outsourcing. Sapient Global Markets operates in key financial and commodity centers worldwide, including Boston, Calgary, Chicago, Dusseldorf, Frankfurt, Houston, London, Los Angeles, Milan, New York, Singapore, Washington D.C. and Zurich, as well as in large technology development and operations outsourcing centers in Bangalore, Delhi, and Noida, India. For more information, visit www.sapientglobalmarkets.com.
Culture
We are a bunch of restless and curious, creative, smart and passionate people looking to reimagine what is possible when technology and story meet.
Our collaborative culture celebrates breakthrough ideas and the diverse people who dream them and make them real through a unique connectedness of perspectives and disciplines.
In a world defined by rapid-fire seismic shifts in the way people live and the tools at their disposal, we believe that a culture that celebrated transformation and the power of human potential to shape it is the optimal breeding ground for progress. When you connect the right mix of minds and passions, and give them a place to change the world, they do.
Women-Friendly Policies
Our Gender Diversity Program
The Sapient Gender Diversity Program empowers Sapient women to drive their own career growth and success by fostering an environment conducive to professional success and engaging with them through mentorship and skilling programs.
At Sapient, diversity is a business imperative, bringing diversity of thought to drive innovation and solutions for our clients. While inclusivity is key for diversity, empowerment of women through enablement and engagement has been the focus to drive business growth. Over the years, we have strived to develop women leadership. We continue to empower our women by providing them the environment & tools to drive their own career and set them up for success.
Women's Leadership Network
The WLN is a dynamic network that fosters enriching programming and a critical dialogue around gender diversity reflective of our core values.
WLN actively engages women around the world in highly-valued learning and networking events focused on career development, ongoing discussion forums and a companywide conversation that celebrates diverse perspectives and leadership styles.
LEADERSHIP PERSPECTIVES
Overcoming Gender Diversity Stereotypes
A man and his son are in a car crash. The father is killed and the child is taken to a hospital gravely injured. When he gets there, the surgeon looks at him and says, 'I can't operate on this boy - he is my son!'
How is this possible?
If you are like most people, this famous lateral thinking problem would have stumped you for a moment. It plays on the fact that most of us have deep-rooted gender stereotypes, and don't consider the possibility that the surgeon could be the mother of the child.
Stereotypes such as these impede our ability to improve diversity in the workplace. This means we don't do a good job encouraging and seeking differences among employees in terms of age, cultural background, physical abilities and disabilities, race, religion, gender, and sexual orientation.
Why Diversity?
Studies show that teams that have at least one female member outperform all-male groups in collective intelligence tests. Or that more diverse groups tend to be more innovative than homogeneous ones, even if the members of the homogeneous groups are more capable. Or that companies with top-quartile representation of women in executive committees provide 47 percent more Return on Equity than companies with no women.
Despite these obvious benefits, the path to improving diversity is not easy. It requires reflection, commitment and a willingness to challenge many basic assumptions that we take for given in organizations.
Take a team of 20 people, with 16 men and 4 women. The team decides to go out for dinner on a Friday night at a local club. The women have other family responsibilities that they need to attend to, and cannot stay beyond 10 pm. The rest of the team continues to hang out together, enjoy and have fun. Anything wrong with that? Absolutely not. However, after 3-4 such events, the men who managed to hang out in the informal setting develop stronger relationships that help them at work. The women, missing out on these interactions, don't enjoy the same level of relationship and trust.
As you can see, without any intent we can make it a little more difficult for women to succeed in the workplace. Over time, as their family responsibilities increase, most women do not find it meaningful any longer to pursue a career with these massive disadvantages.
If we seek to create a more diverse workplace, we will have to understand and address these kinds of issues.
What Can You Do?
For a start, how about understanding the perspective of the other gender? If you are a man (in India, 3 out of 4 people working in organizations are), how much do you understand what challenges a woman faces to stay committed to a career?
How about committing to mentor a person of the other gender?
How about spending an hour a week with your teams exploring and understanding what kind of practices in our workplace may make it difficult for diversity to thrive, and then committing to changing those practices?
How about being conscious of your assumptions and biases when you interview or staff people to roles, and see if without any intent, you may be making it difficult for people of any gender to be successful?
As I said, this is not an easy path. But this path has to be trodden.
Because not doing it will limit our abilities as a company, and will not be true to our purpose and values. How do you build a great company enabling human potential, if we unwittingly exclude one half of humanity from our scope?
If this insightful and empathetic approach of the MD of Sapient has inspired you to once more reach for the career that once defined you, to reconnect with the professional life you once had - REGISTER for Sapient's JFH Diversity Drive 2016, whose deadline is Sunday, March 6th!
For BANGALORE, Register HERE.
For GURGAON, Register HERE.
If you're looking to start your career, or for new and exciting roles to showcase the skills you've gained along your professional and personal journey, you can find them at www.JobsForHer.com. Create your profile, upload your resume and start job-hunting today!