Restarting your Career? Here are 5 Things to do after you've Applied for a Job
Ujwala Thirumurthy
in
Back to Work, Weekend Reads
|
13 Aug 2017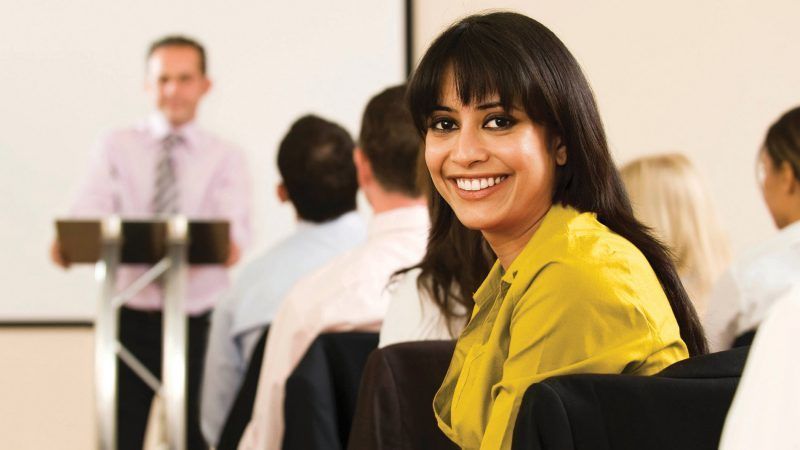 If you've been on a career break, and have devoted ALL of your time to family matters, then chances are that a job search is giving you sleepless nights, particularly if you're raring to restart your journey back into the workforce.
The moment you hit that "Submit" button, you feel a strange kind of peace taking over.
So, what's the next step?
Sit back and pray, right?
WRONG.
Find a suitable role to suit your second career working style. Sign up with JobsForHer
There's a LOT you can do to make sure that your job application isn't falling through the cracks of the World Wide Web.
But for now, these are the top 5 things you absolutely MUST DO after you apply for a job online:
1) Rework your social media presence:
Considering you've submitted a well-written, concise, up-to-date resume and a cover letter, you must recheck and rework your social media presence via JobsForHer.
- Make sure your profile is complete ON JOBSFORHER and your resume is updated; take the help of a resume-writer to make sure your resume is impressive, taking special care of how you showcase your career break.
- If you have included social media links in your resume, make sure they are accessible, not broken URLs, and that the information you have provided is legitimate. Also make sure that links to personal blogs / websites are current and relevant to the job.


Why is a Cover Letter Important?
2) Research:
Do you realize that when you apply for a job, you are practically giving away important personal information to strangers?
Do you realize that in doing so, you are handing over ALL your cards to a potential employer even before you land an interview?
They have researched you, and now it's time that you research THEM.
a) Start with the company's website. The "About Us" section will tell you about their vision, goals, and achievements.
b) Understanding their mission statements, products, services, and customers will help you make a good connection (not to mention a good impression) at an interview.
c) Follow social media channels to know more about the company, and get valuable insights from shared contacts who already work there. Twitter is a great way to keep up-to-date with trends, and so is LinkedIn.
d) Don't stop at scouring through the company's home page. Check out their competitors, if any. That will give you a clear picture of where they stand, how they're different, and what's their USP.
3) Reskill
Now that you've applied for a job, it's time to up your ante and get back into the game, fresh as ever before.
Sign up for courses that will help you take your career forward. Attend workshops, and trainings that are available for short durations, ones that will steer your career in the right direction.
Get mentored, and see the difference.
4) Network
Yes. Networking doesn't stop after you've applied for a job. In fact, that's when you need to up your game, and look for various means of networking, apart from online media channels. And that's when offline networking comes in handy. You'll be equipped with a lot more information and talking points when you get called in for that interview!
a) Attend networking events that are free to register and even remotely connected to the role you're looking for. Who knows, your potential employer may well be part of that very event! Your chances of building a network are greater when it is face-to-face rather than on Facebook where all you see are perfectly curated selfies.
So, while your friend might proudly show off her contacts list on social media, you can proudly show off a business card you secured after a brief but informative chat with the same person!
b) Attend conferences/workshops to connect with people from your profession, and to stay abreast of industry trends. Attending webinars and events held by the company as well as other suitable networking opportunities where you can meet key people who can connect you to your dream company. RestartHer 2017 being organized by JobsForHer, is just the right platform for you to network with companies who are excited about having women on a break come on board with them!
c) Find out more about company-specific events that you can attend outside through a shared contact.
5) Follow-up
Don't let the impersonal tone of the email throw you off. Most often, responses generated soon after you've applied for a job are usually automated. If you don't hear back within 3 days, then go out on a limb and send follow-up emails every alternate day. While there's still a good chance they might not respond, they will have certainly looked at your email. Most people forget to or simply don't follow up for fear of being brushed aside, but, you trusted them with vital information for a role that they advertised for. So you have the right to find out where you stand.
Ask open-ended questions that will make them take a second look at your application.
"Would you like me to provide additional information about my work profile?"
OR
"I submitted my application a week ago, what's the next step in the recruitment process? "
So, what Type of Job are you Looking for?
Even if you've done your research, networked inside-out, and followed up, there is no reason why you must not apply for many other jobs. Set a goal of applying to 20 jobs a week to start, slowly increasing that number as you get better at the application process. In doing so, you increase your chances of getting at least 10 responses, of which you might decide to take five of them a step further.
So, don't put up your feet and munch on popcorn while you enjoy a movie after you've applied for a job. Remember, while there is only ONE job there are definitely more than a thousand applicants.
|SIGN UP right here for an efficient and quicker job search, and plenty of opportunities to choose from!
Go on, now. Get off that routine, leave your household chores aside for a while.
Get out, network, and see what a world of difference it can make in getting the job done!
Remember, all it takes is a bit of effort in ensuring that your application gets a second look, and therefore, a better chance to stand out from the crowd.
If you're at the threshold of a new career journey and don't know where to begin, then REGISTER HERE for India's biggest conference and career fair for women like you returning to work after a break. We assure you that it will open up doors to newer avenues and will get you back on track sooner than you imagined.