Restarted Her Career with a 5-month old Baby, and 3 Years Later, She's Bagged a Global Role.
Kaajal A
in
Restarter Stories
|
17 May 2018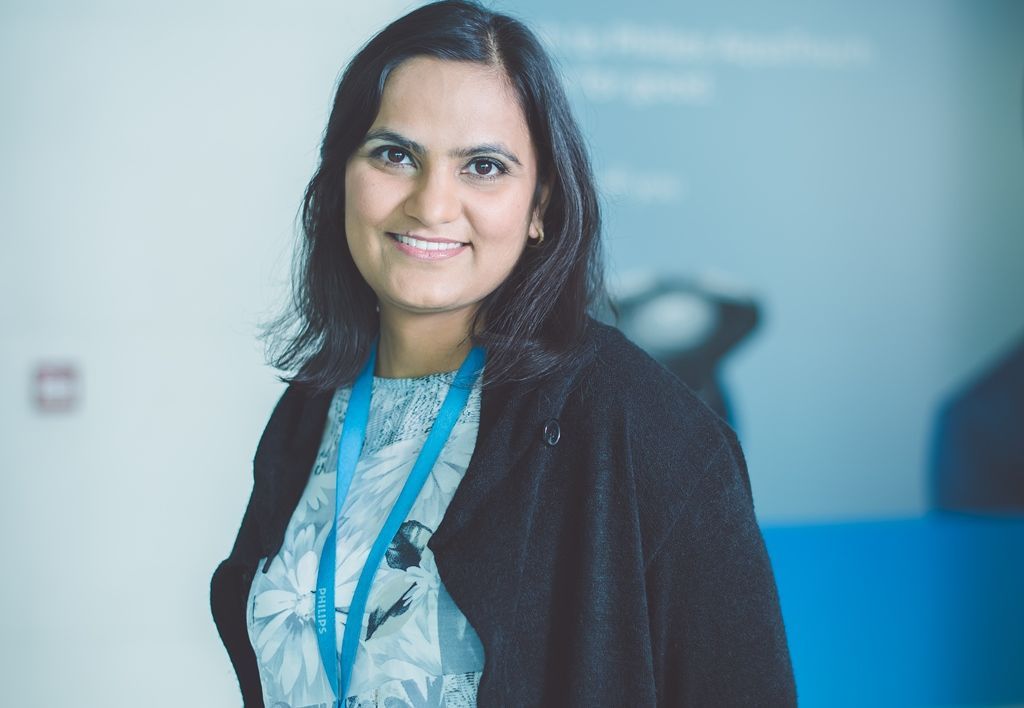 The restart story of Richa Pandey – Senior Marketing Intelligence Manager at Philips India, is one that will leave you in awe of every possible aspect of her comeback.
Of the company she works with. Of the family she's surrounded by. And, of the attributes that make her the person she is today.

In June 2013, Richa was working with Glaxo SmithKline when her husband decided to move to France to pursue higher education.
She made the bold decision to step away from a high flying career and joined him instead.
During her time in France, she pursued a work opportunity for a while but had to give it all up as soon as she discovered her pregnancy.
Her workplace was 70 kilometers away from their home, in another city altogether.
And the commute was rather tough to keep up with. But, until the pregnancy, Richa would go the distance, every single day (TWICE!!), to ensure that she kept her career graph continuous. That she was productively engaged. That while her husband pursued his passion, she didn't give up hers.
During her pregnancy, she returned to India and was blessed with a baby girl shortly after.
Although a new mother, Richa never took her eyes off her career. When the baby was only 5 months old, she was ready to jump back in. Bracing herself for the struggles she pictured ahead, her efforts began taking shape.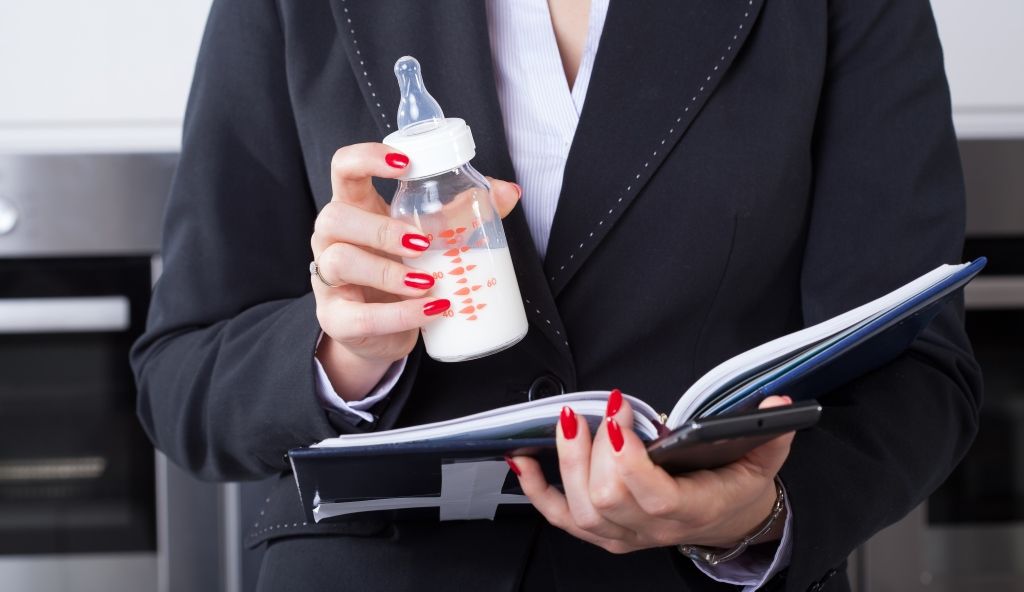 Apart from her search for relevant jobs, she knew she had to do more. Mindful of the power of Networking, she pulled out ALL her former contacts – old bosses, ex-colleagues, known friends and family, and began calling each one of them without any qualms whatsoever. To let them know that she was ready to get back in the game.
The Company She Works With...
A year into her career break, and an old colleague – Rahul Avasthi, who worked with Philips as the Marketing Manager for their Mother & Child Care division, connected with Richa about an opening they had.
She sent her CV across and was called for an interview, two days later. Her confidence levels touched a new high.
On the day of the interview, Philips – an organization so respectful of the challenges a new mother battles, made sure that all formalities were completed in a SINGLE DAY.
Without any reference to her break, or even the slightest doubt around it, Philips rolled out an offer within a week, purely on the basis of her work experience and interview skills.
And just like that, Richa was back in the corporate arena – a place that meant the world to her.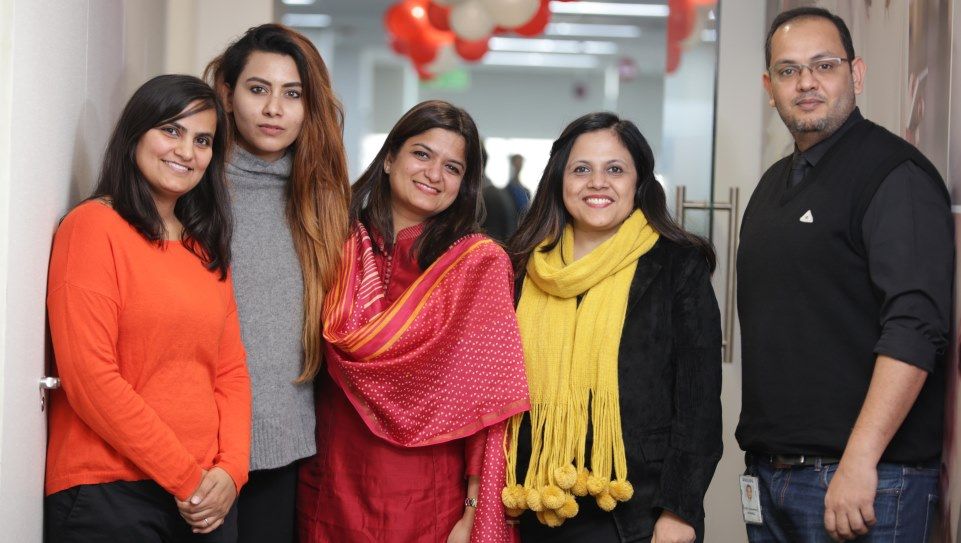 In the 3 years that she's been with Philips, Richa has been fortunate to have a manager who's always been super supportive and understanding of her needs. From the times she needed to work from home, or take emergency leaves when the baby was sick or kicking up a fuss, to other personal reasons as well.
Philips, on the other hand, ensures that their work environment is conducive to taking care of a woman's career and her family life, and has been completely open about granting her the freedom to work in a way that she's comfortable with. Their work from home and flexible work hour policies, are great enablers in the life of a new parent to strike the elusive work-life balance.
Physical presence in the office or rigid styles of working was never their criterion to get work done. All that mattered was that the work got done.
And sure enough, when an organization like theirs, with a larger-than-life vision, meets a second career woman of Richa's caliber and gumption, it's always a perfect match.
Today, Richa is 3 weeks shy of her move to Amsterdam, in support of a global role that Philips has entrusted her with.
The Family She's Surrounded By: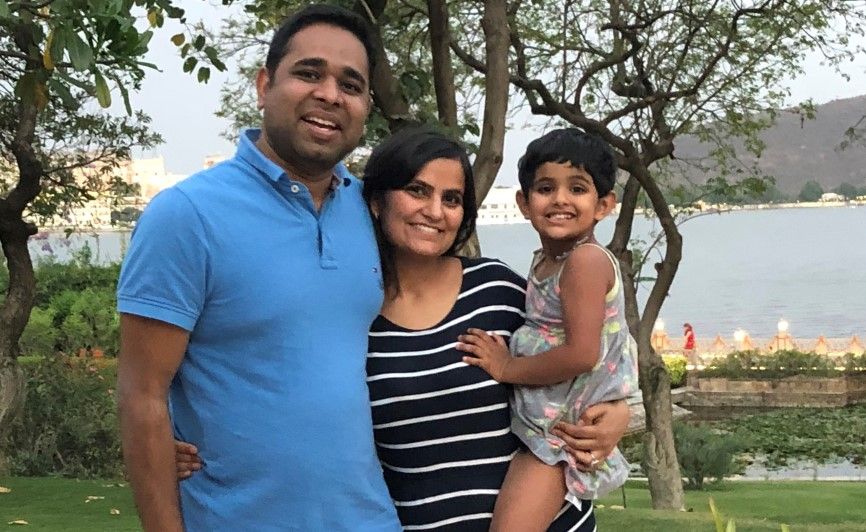 As she looks towards the new horizon, envisioning her career climb, and prepares excitedly for her journey overseas, this is what she has to say about her husband - her rock, pillar, sounding board...and whatever she needed him to be.
''In a working couple's relationship, there's always a primary career and a secondary career. And while I'd been prepared for mine to be the secondary one, it's amazing how my husband and I juggle places.
When this global opportunity came by, there wasn't the slightest doubt in our minds (my husband's and mine), of how we CANNOT let this go by. Even if that meant him being in Mumbai on work for 20 days of the month.''
The Message She Wants to Send Out…
To the women reading this, I'd like to say…
When I began my second career hunt, in my mind I'd created these monsters in the form of preconceived notions - that it will not be easy getting back, or that it will be a while before I can restart, or that companies will not be open to hiring me after my break period. I Was So Wrong.
Don't tread on your career path with

doubt

or any presumptions. Be Open. You may be surprised.
I have watched many a folk be shy or awkward about connecting with people from the past. But the most important thing for one is to TRY. Going through a network also ensures that your network will vouch for your credibility.
Do everything in your power to make sure the end goal is met. That's all that matters. Beyond that, you cannot control what others think.
There were hard times. Times when I doubted my decisions, my path, my journey. But sharing my inhibitions with family, friends, and colleagues, leaning on their shoulder to cry on, TRULY made all the difference. And in time, everything found its place.
Rely on your friends, family, and any support you trust, to see through trying times. Take every day as it comes, and every day WILL pass.''
Inspired to find YOUR place with an amazing organization like Philips?
APPLY to their roles on the JobsForHer portal HERE