Rejoov'enating with Juice!
Neha
in
Women-friendly Companies
|
30 Nov 2015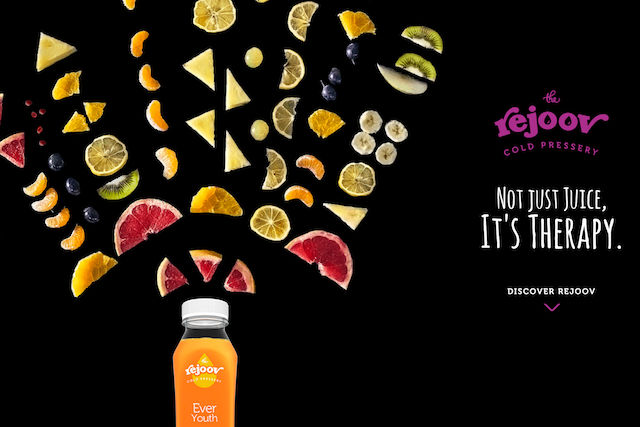 Three fun-loving, passionate, and diverse women came together serendipitously with an aspiration to change the world, one juice at a time.
As most of us are well aware, good and complete nutrition forms an important cornerstone of our health and wellbeing. It is one of the most potent elements available to us to help combat the negative effects of our everyday stressful routines and lifestyle-related problems. Often, our fast-paced lifestyles do not allow us the time or energy to actually incorporate these tenets and rejuvenate ourselves in our day-to-day lives. It is to bridge this gap that 'Rejoov' was created.
Born, and now being raised by 3 dynamic, well-educated, and nutritionally-curious women, Rejoov is set to take Bangalore, and the rest of India, by storm. Their six packs are intended to be a supplement to a meal, thereby enhancing the nutritional benefit of the meal itself. They also make an extremely healthy and satisfying snack on their own. Rejoov has juices in 7 healthy blends, that can be ordered in a 6-pack or individually.
In conversation with Angie, one of the founders, we were made privy to the reason why she struck out on her own with her two friends and now partners, her secret to maintaining the semblance of a work-life balance, and why she thinks women make business-sense...
Angie Mahtaney is the CEO of K Mohan & Company, one of India's leading garment manufacturing and export companies. She is also an avid Angel Investor; she has invested in early stage Consumer Tech companies such as Buttercups Bras Pvt. Ltd., and DropKaffe Pvt. Ltd. Angie has previously worked with Deloitte Consulting in their Strategy & Operations practice in New York. Prior to this, Angie earned her MBA from Columbia Business School. And she is one of the 3 founders of Rejoov...
Angie believes that the key to their new venture is confidence. They are confident in their ability to think logically and execute common sense. They are able to filter advice and guidance that comes their way. Because they are confident they were not afraid to venture into this completely new industry to all three of them.
"We've got a) good support systems in our friends and families, and, b) talent and drive. There are days when you get de-motivated – you competitor launches a promo, or you'll have a bad day – but the biggest lesson is that your passion drives you to dust yourself off, and get back up, and quickly, instead of throwing yourself a pity-party."
While she hasn't quite figured out the secret to that quintessential "work-life balance", she is seeking to separate the things that happen at work from her personal life. She feels that it is important to leave the work-related stress AT work.
"I have no problem sleeping at night no matter how bad my day was or how bad news I received."
The thrill and excitement of birthing a venture, seeing the impact that it's having, the feedback coming in, the buzz it's creating, all motivate Angie to spend more time and effort on her new business.
"It excites me from the bottom of my stomach!"
The impetus to create Rejoov came with the realization that with more women working, there is definitely a need for easy and convenient ways to stay healthy. If a husband's wife is also working, she's not going to be cooking his lunch, like she may have 50 years ago. Household roles have changed drastically.
"We wanted to launch something that makes it really easy to stay healthy."
Being 3 women founders helps their business, enormously. Since the Indian woman is typically the one handling all household-related purchases and groceries, marketing to the consumer became a breeze.
"We understand the decision-making process a woman goes through when buying juice for her children or spouse!"
She also attributes women's logical thought-processing abilities, influenced heavily with their emotional quotient, as what can work very well for a business.
"That being said, being an entrepreneur is a full-time job, which is not always aligned with what someone is looking for when looking to restart your career. I would suggest that women-restarters find something that you're passionate about, based on what your demands are at home, depending on the kind of commitment you can make and what you're truly passionate about – and then figure out what you want to do."
Rejoov wants to change the world one juice at a time, and judging from the feedback that current customers are eager to give – they'll do it! They want to fill two positions – one in Sales & Marketing–F&B, and a Social Media Manager. So if you, too, are passionate about the F&B industry, and/or about nutrition and health, then THIS could be the place for you!

Go to JobsForHer, create a profile, upload your resume, and apply for these two jobs, TODAY!