Redifining Career Roadmaps - Geetha Thiagarajan - Vice President - HRBP, Societe Generale Global Solution Centre
Kaajal Ahuja
in
Mentors Speak
|
03 Apr 2017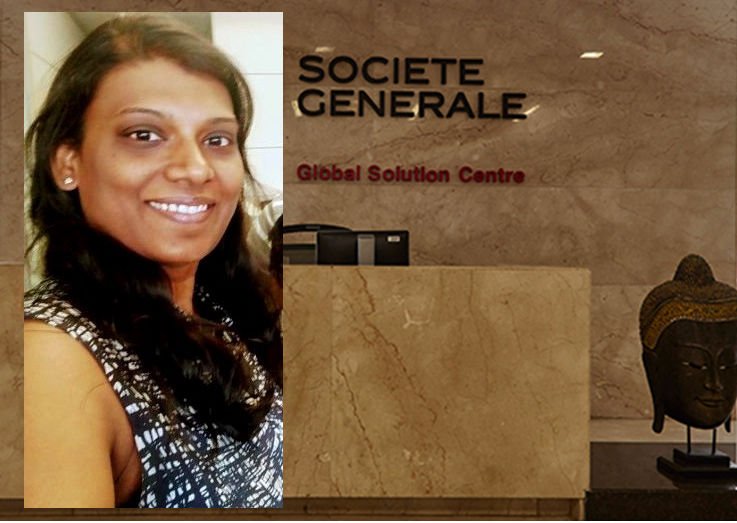 You know you've crossed paths with a forerunner when you find names like Deutsche Bank, Dell International, TNT, ANZ and other such stalwarts on her precise yet weighty corporate profile.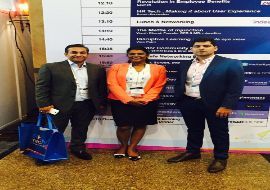 You know you've touched base with a revolutionary 'change maker' when phrases like employee engagement, talent development, and change management describe her line of work.
Geetha Thiagarajan, Vice President - Societe Generale Global Solution Centre, may be a woman of few words, but her actions roar of her caliber and her achievements through her 17-year Human Resource Management career.
Spellbound by her chiseled, on-target answers, we share them with you to share the momentum that she brings to the table.
1. Thank you for taking the time to inspire us with your journey, Geetha. Did you take a break in your career? If yes, for how long?
Strangely, I never took a career break, as such. Because I felt I was able to manage and enjoy the best of both worlds. In fact, I was at work until the day before my son was born!
2. Wow! That is something. What do you know now, that you wish you had known when you were younger?
That support groups exist, which are crucial to building and sustaining one's growth in the industry

The fact that organizations do respect and look forward to employing women who want to come back to work; and

That the ecosystem already has a support system, which WE should be able to recognize and acknowledge
3. Yes, support is probably a woman's greatest need and one that's actually most available, but we don't always see it! At the pinnacle of
success yourself, what would you say is key, to a successful career as a woman?
Confidence – above all else

Instead of "Why?", ask, "Why not?", when faced with a challenge

Keep knocking; you possess fathoms of unknown potential

Keep pushing limits, because there is NO threshold, and

Be good at what you're good at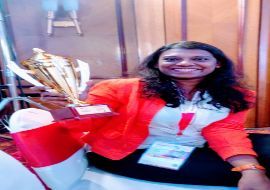 4. What about your upbringing is unforgettable and contributes to the person you are today?
My dad was a risk taker, which I think stayed with me somehow. I credit quite a few of my successes to this one quality!
5. Muhammed Ali once said: ''He who doesn't take risks will accomplish nothing.'' – so true! Any habit or routine that you credit for your success?
Connecting with people and staying positive. I look for an opportunity in every problem!
6. Well said, Geetha!
Lastly, what do you enjoy most about your field of work?
The business solutions that I am able to design and the uniqueness that I bring about through them.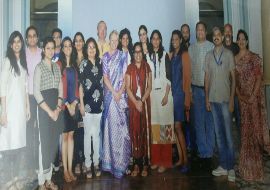 When you have a woman of Geetha Thiagarajan's caliber stepping up to listen to and address the concerns of second career women, you just find a way to be there. Come share space with the leader herself, in an online webinar on 4th April, between 12 noon and 1 pm, by signing up HERE.
And FOLLOW Geetha Thiagarajan on our MentorForHer platform for women on a career break – HERE!
About the Writer:
Kaajal Ahuja is a commerce graduate, who worked in the field of Customer Support first at HDFC Bank, and then at Dell International. During her 11-year career break, she spent four years volunteering as a Teacher at a government-run educational institution and also ran her own enterprise – 'Hey Gorgeous' – alongside, for 8 years. It was during her break that she discovered her love for writing, and is now back, working part-time as a Senior Content Writer at JobsForHer. She is married and is an upbeat mommy to a 13-year-old.