Raise Your Hand... If Your Family Has Your Back
Neha
in
Back to Work
|
28 Oct 2015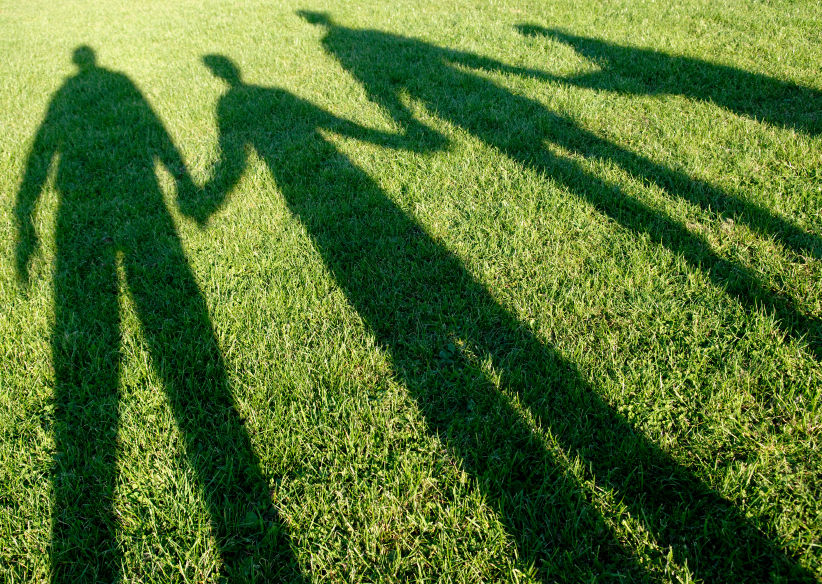 To put it in Sheryl Sandberg's words, my professional journey has been a jungle gym. I have moved laterally, stayed put in the same position, moved down the ladder, done something totally different and sometimes moved up. At critical junctures in my personal life, I either stayed put or deviated from the course. When I got married & came to Bangalore, my job was hectic, had a six-day and sometimes seven-day week, and was very far from home. I changed my industry and started teaching in a college. I moved back to the corporate world after my elder child was one year old. After my second daughter was born, I stayed put. I did not bother myself with a low pay hike, being surpassed for a promotion. I just stayed the course. After that I took a break for a year, to set my kids up properly as I found it was getting difficult for my in-laws to manage both kids. When I rejoined my career, I put my kids in after-school day-care.
I felt free to raise my hand for all challenges.
And working on challenging issues has stood me in good stead. Now, I have good equity in the organisation and I feel that my career is now set to take off.
I took two breaks. The first one was about seven months of my marriage because my job was too hectic. It had affected our marital peace. But I did not stop working. I taught in a college for two years. The second break was when my younger daughter was about a year old. It was becoming tough for my in-laws to manage two kids with a gap of just two and half years. Also, I felt my elder daughter was feeling neglected, and was becoming hyperactive and inattentive. So, I stayed at home for a year.
The biggest challenge that I faced as a restarter was answering the question, "Why did you take a break?" during the interviews. Getting called for interviews was not very difficult. During my break I coached my elder daughter as to why I needed to work, why she and her sister had to be at day care, how much I depend on her to behave well and so on. I had even taken her to the daycare where I planned to put them. When I got the job, my mother- in-law was more than happy for the kids to be at daycare. Everything else just fell in place.
Soon, it seemed as though I had never stopped working.
Looking back, I wish I knew before that I can't do everything, be perfect at everything, please everyone. I wish I knew that it's ok if sometimes work isn't done perfectly, or if sometimes people are upset with you, it's ok to delegate, it's ok to fail.
To me, to achieve a successful career as a woman, one has to possess a balanced personality and be clear of one's priorities. We cannot do everything – whether at the office or at home. So it is important to be able to pick out the important things and not get tied up with the small stuff.
My advice to other women who wish to restart their careers is to write down your doubts and then write down your answers. Get a buy-in from your family – this is important.
Then, just go for it.
I am a list-maker. I make a to-do list for everything – whether home or work. I also make target lists – short-term and long-term, and assess my progress regularly. I try to do a course-correction, sometimes I shift my targets. I credit this as a habit that has led to my professional successes.
I always do something that I am passionate about. I keep experimenting with myself till I find activities that I feel very involved with. But passion is the key – without it nothing works.
Bhashari Chakraborty is married with 2 daughters. She has an MBA in Finance from Gauhati University, and has been working since 1999 in Finance. She has enjoyed different roles in the span of her career, from working at plants, to financial shared services, to corporate offices, with an array of companies under her belt - Coca Cola, Delphi, ABB, and Schneider, in that order. She has also worked as a lecturer in Business Finance for two years at CMS. She currently heads Financial Planning & Analysis for a cluster of 6 Schneider plants across India. She works out of the Global Supply Chain central office at Electronic City. She loves reading as her primary hobby. Apart from that she loves the performing arts, i.e. music, dance and drama!
If you're looking to start your career, or for new and exciting roles to showcase the skills you've gained along your professional and personal journey, you can find them at www.JobsForHer.com. Create your profile, upload your resume and start job-hunting today!