PUT THAT EGO IN THE CUPBOARD
Neha
in
Back to Work
|
20 Aug 2015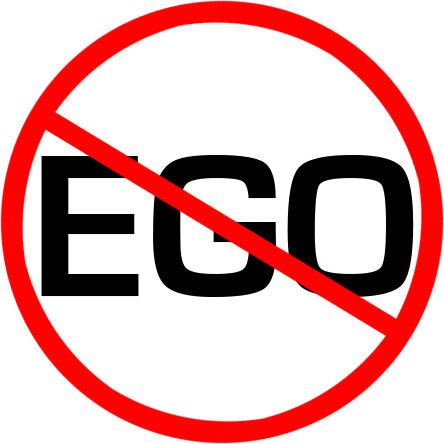 Here is a Story about a Woman who Restarted Her Career after 20 Years
For every minute, hour, month, or year of work-experience that we may have racked up before our break, a break is a break and the world does move on without us while we were gone. We have to remember that the only constant we can count on is change. Without it, we would not have the incredible technological developments that make our lives so easy, we would not have access to diverse cultures, foods, or people, and our children's education would still be limited to the reach that it had in our grandparents' time. Change must be embraced, and sometimes it requires a radical change of attitude from the one we've been used to employing.
For women who had access to a good education and enjoyed successful careers that we walked away from to focus on new developments in our personal lives, it can sometimes be very hard to return to the workforce after a career-break. What we expect from potential employers based on our wealth of experience – before and during our career-break – does not always match what companies or institutions consider appropriate for someone returning to a job that has evolved substantially since we last had it. Offers that comprise lower salaries or a lower rung on the jungle-gym of the company set-up can offend our sentiments, which they need not do. We have to learn to put our ego aside and assess our restart journey practically; devoid of emotions that may cloud our judgement when trying to reenter the workforce.
Here is the story of GEETHA CHOGULE'S journey as told to JobsForHer.com, a portal to enable women to start, restart and rise in their careers. A mother of two in Baltimore, she took a break for 20 years and then restarted her career at an Ivy League university - first as a volunteer, which eventually translated into a staff position at the Dean's office. She put that ego in the cupboard and it reaped her dividends...
I took a break from my job two days before my first child was born. The break lasted 20 years – till both my children went to college. At the point that I restarted, it was less of what could be called 'work', and more a way to get back out in public life to redefine myself as something other than a mother and a wife. After graduating from college 25 years earlier as an electrical engineer, I had worked at various defence companies in software design. Once my children were born I was lucky enough to have the choice to stay at home with them. The time that I spent with my children was invaluable and something that I would not trade for anything. I can also say that after being at home and raising children full time, I felt like a job was a piece of cake!
During my time at home I remained very active in my children's education and extracurricular activities through PTA volunteer positions, helping in the classrooms as a math tutor, substitute-teaching, and participating as a speaker/panel participant to encourage students to follow engineering career-paths. I also continued to take classes at the local college to remain up to date with computer skills.
When I decided to get back into the job market, I began by exploring various career options. I considered teaching, and joined a graduate program for certification in teaching high-school mathematics. At the same time, I approached the local Ivy League university in my area to see what sorts of volunteer opportunities might exist. After hearing of my engineering background I was directed to speak to the Dean of Science Education. I began helping out with the Women in Science and Engineering program (WiSE) on campus. My first tasks were small administrative duties. My dedication and persistence led to the creation of a short-term position to help run a program with the Dean's Office.
This was followed by a few years of on-and-off positions, during which I persisted in my commitment to stick with the university – whether it was in volunteer duties or small paid tasks. Eventually, my experience, and knowledge of internal university processes led to a solid staff position. Over time, I have proven myself in the quality of my work and my ability to work well with people at all levels, from administrators, to faculty, staff, and students. My superiors are now happy to provide me with opportunities to be involved in grant projects that come their way or openings for any department projects.
In my position I am able to create my own hours and choose projects in which I am interested. This allows me to put passion into my work. I have realized that when you love what you do – it is not work.
Challenges I Faced when Restarting:
My degree in electrical engineering seemed irrelevant since technology had moved so far ahead beyond my training. But my science background was still there and it gave me enough to rebuild a career.
I rebuilt my usefulness using skills that I developed from being an older, more mature person. It was amazing to realize that there were other skills that I had developed being a stay-at-home mom. I was the CEO & CFO of my family – there are a lot of management duties learned in these roles! E.g., time-management, working with ability levels of the people in your household, managing children at each age level – the list is endless.
Initially, I was an older person doing work that would normally be given to someone with lower qualifications, and also younger/a fresh graduate. I had to accept that people with my degree had moved on to higher positions and that I was starting from the bottom.
One also has to learn to work with a supervisor – luckily everyone I worked with turned out to be wonderful!
How did Restarting your Career Affect You and Those Around You?
Since my children were grown and out of the house, I saw very little negative effect. Once I started working I became a more interesting person and was able to talk to my family about my experiences at work. We all had stories to share.
What advice would you give to other women who wish to restart their careers?
Take the time to figure out:
What you really want to do – the kind of job or career that you would be willing to commit a huge amount of dedication to in the form of extra effort, without receiving immediate acknowledgement or gratitude – because, it can take a while before you see positive results.
If your choice of career can work in your circumstances.
Be willing to be patient and committed – WHEN, not IF things are not going as planned. Remember, you have been out of the work force for a while and you need to prove that you can compete and be as productive as those who have spent a lifetime working!
Most importantly: BE PERSISTENT. Don't give up if it's not easy. You have to really, really want to do this... or it's not going to happ
As Geetha has shown us, the path back to work can require a shift in our natural response to the job-market mechanism. HR recruiters have said the same, and urge women to consider the value of scaling back a bit, in the long run.
If you're looking to begin your professional and personal journey, or for new and exciting roles to showcase the skills you've gained along the way, you can start by attending the sensational book-launch that Time Inc. India is hosting on September 3rd - "Can I Have It All?" by Anuranjita Kumar, MD & CHRO, Citibank South Asia! To learn more, go here: on.fb.me/1U8YfKa. To register, go here: goo.gl/forms/VXu8HM1iDI
Geeta Chougule is the Coordinator for programs at the Science Center at an Ivy League university. She works with the Dean of Science Education/Director of the university's chapter of Sigma Xi, and the Catalyst Bridge programs. Geeta supports the director in the program's goal to boost membership into the society and create events for students who qualify for membership into the honor society. She also supports the director's mission for the university's Catalyst program to prepare incoming first-years for the rigors of a science concentration.
Geeta returned to work after taking a leave of absence to stay at home to raise her children. Her degree in electrical engineering provided the basis of her returning to work with science students at the university. Prior to joining the university, Geeta was with another Ivy League's Medical School where she managed the New England Science Symposium.
Geeta finds working with bright undergraduate science students exciting and uplifting. Each academic year arrives with a new group of highly ambitious students eager to make the most of their education. Geeta provides knowledge and experience of the programs to enhance the student's academic goals. She helps students navigate and maximize opportunities offered by these programs.
Geeta is the mother of two boys who grew up in New England and went on to top colleges in the area. They are now settled with their own careers. Geeta's husband is a practicing oncologist in the state.
If you're looking to start your career, or for new and exciting roles to showcase the skills you've gained along your professional and personal journey, you can find them at www.JobsForHer.com. Create your profile, upload your resume and start job-hunting today!