Preeti Jain's Career Comeback at Capgemini
Kaajal Ahuja
in
Restarter Stories, Women-friendly Companies
|
16 Dec 2016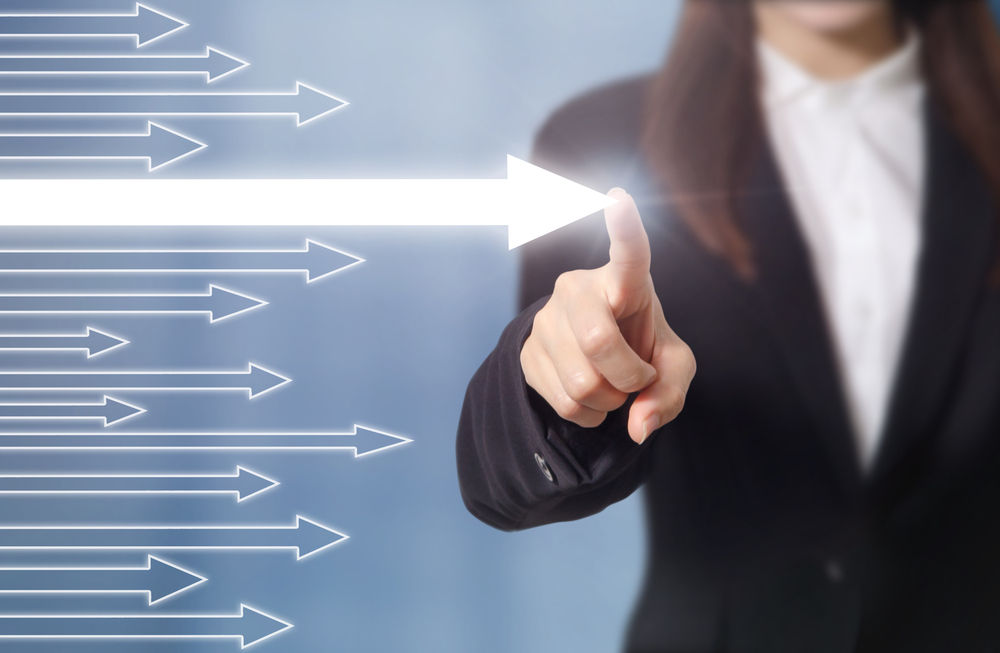 Passionate about the subject of women returning to work, second career woman Preeti Jain was answering my questions promptly, whilst drowning in critical work on a busy day at the office.
Playing the role of a Senior Business Analyst, Preeti is a Manager with Capgemini India, in Mumbai.
Her two years with them have already got her surging forward. And we say this because SHE is among the list of recommended women employees, for Capgemini's 'Women Leadership Development Program'; a comprehensive initiative that looks at getting their women employees, ready for senior most roles and responsibilities in the organization.
From our conversation with her, we bring you the essence of Preeti's journey thus far…
1.Hi, Preeti! Thank you for taking the initiative to share your story with us. Tell us a bit about yourself, and anything about your upbringing that you think contributes to the person you are today.
Hi Kaajal, I'm so glad to be part of this too!
My mom and dad brought us up in a no-nonsense fashion. Loved, yet, not pampered. Supported but not spoon-fed. We were taught that there are solutions to every problem and there is no point in fretting. Since individual choices were always respected, becoming independent & responsible was the only obvious outcome.
We took ownership of our choices and decisions, and family was always there to support and bounce off ideas and thoughts with. And as you can see, all those values, still vivid in my mind, are a tremendous part of who I am today.
2. It's amazing how, unconsciously, our childhood stays with us forever. So why did you take a career break, and for how long?
I went on a break when my daughter was one and a half years old, until my son, my second born, turned two and a half, and my daughter, 6 years old. So that would make it a 4-year break.
The reason I chose to step down was to fully concentrate and enjoy the growing years of my daughter, without being torn between work and her. Although I had the support of my mother-in-law, I CHOSE TO watch my kids growing up, for my personal happiness and satisfaction.
3. Ah, so you hadn't taken a break any time prior to that?
Apart from my maternity leave, no, not really. In fact, I'd worked for 7 years at i2 Technologies, which is now known as JDA Software. I joined them as a Consultant and left as a Product Manager.
4. Wow! What then were the challenges that you faced when you made a career comeback?
Well, too many preconceived notions about a woman returning to the work world!
Firstly the assumption that I would have a problem being a few ranks below my peers; because of which companies were not open to hiring me. But frankly, it was MY DECISION to take a break, so I was well aware that my peers would be far ahead.
Also the assumption that my skills had turned obsolete; though I believe that even if you have not worked in specific areas for a certain period of time, it's only logical from your past experience and expertise, that it's just a matter of time before you update yourself.
And finally, the assumption that you will not put in your one hundred percent at work because you took a break on account of family being your priority.
5. We appreciate the way you just surfaced them! How has a career break transformed you as a professional?
My career break helped me focus on my priorities at that point in time and as a matter of fact helped me come back fully rejuvenated, committed & focused. Because when I got back, there was no baggage of my kids needing my attention or me burdening my family with my share of responsibilities.
6. Absolutely! Couldn't agree more! How has your experience been so far after you rejoined the workforce? What according to you are the benefits of returning to work?
It's great to be doing what you do well, and are educated for. It's such a feel-good thing to have an independent income & be a role model for my kids; to see them becoming independent and all of us as a family actively supporting each other.
On the work front, it's tremendous to meet people from diverse scenarios at work, and enrich your overall point of view on life.
7. Is there something you'd like to say to our women readers, many of whom are looking at restarting their careers too?
It is important for women to not consider their break as a confidence breaker, but in fact, a matter of exercising a choice that is in reality, an aspect of women empowerment. The ability to exercise your choice and be able to enter an unchartered territory as motherhood should increase their mental strength and confidence.
In fact, I'm of the opinion that corporates should actively link certain aspects of job requirements even to motherhood! It IS after all "work" experience of a different kind, in a different area but gives you a boost in areas of time management, emotional strength, exponential learning and the ability to face anything!
If Preeti's career comeback has fueled the desire within YOU to return to the work world too, then the Capgemini Career Comeback Program for Women in the IT field is just what you need. To apply to their roles, click HERE.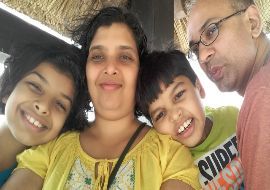 Preeti Jain was born and brought up at the Kalpakkam Atomic Energy Township. After her schooling in Bangalore, she pursued her B.Tech in Chemical Engineering @ IIT, Chennai and her PGDCM at IIM Kolkatta. She has previously worked at i2 Technologies and Rallis India (a TATA group initiative). She is married and a mother to an 11-year-old and an 8-year-old.
About the Writer:
Kaajal Ahuja is a commerce graduate, who worked in the field of Customer Support first at HDFC Bank, and then at Dell International. During her 11-year career break, she spent four years volunteering as a Teacher at a government-run educational institution and also ran her own enterprise – 'Hey Gorgeous' – alongside, for 8 years. It was during her break that she discovered her love for writing, and is now back, working part-time as a Senior Content Writer at JobsForHer. She is married and is an upbeat mommy to a 13-year-old.