One Woman's Career-Break Story that will Inspire You to Think Differently About your Own
Navya Chennoju
in
Back to Work, Weekend Reads
|
26 Nov 2017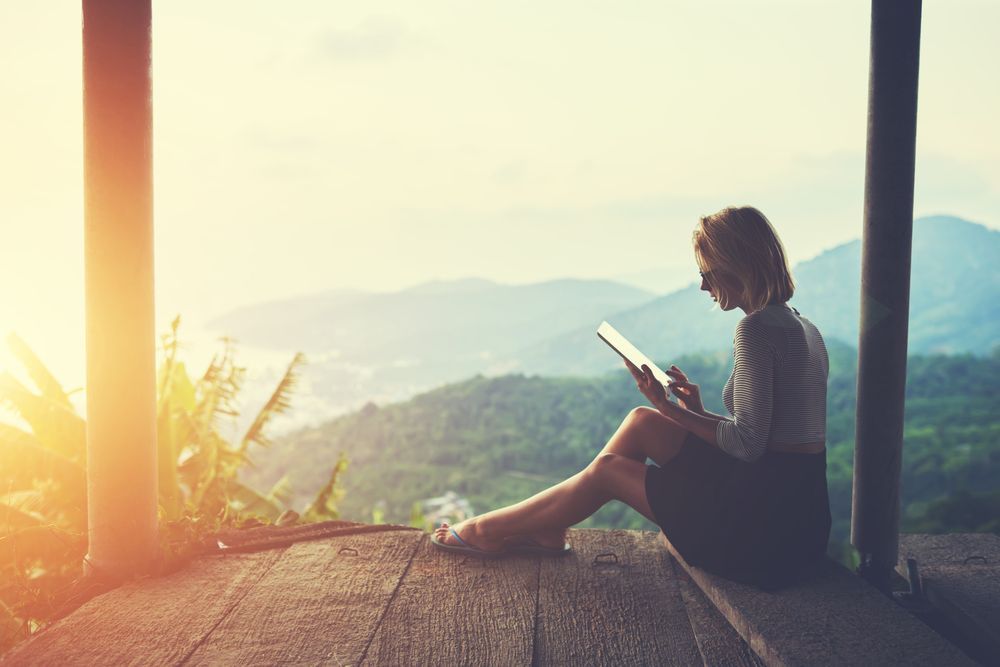 A career break is a great time to rethink possibilities of newer avenues to return to work. But it is also a good time to learn a few lessons that will hold you in good stead and prepare you for ANY job in future.
As I spend time during my career break, looking for various opportunities to return to work, I believe that if I had planned my break, I could be in a better position to handle it.
Through these lessons I learned during the different phases of my break, I hope to help other women who are about to take, or already on a career break to make better decisions and plan ahead for a successful restart.
Lesson #1 Plan BEFORE you quit
I exhausted my eligible maternity leave, for which no extension was possible. I was offered a year of sabbatical, which I could have accepted, had I planned 'effectively'. However, I was overwhelmed with emotions of motherhood, and I quit with no second thoughts!
Prepare a mental sketch of how you want to use your break to your advantage, so when you plan to get back to your career, things are under your control.
a) How long does your break need to be?
b) Do you want to return to a job or start off on your own.
c) If you want to return to a job, which role would you want to get back to and what would you need to do to prepare for it?
d) Think about various aspects of career planning. Talk to your employer about available options. If getting back to the same company works for you, it is one of the best choices to make; it is easier to settle down among a known set of connections and in a familiar workspace.
Lesson #2 Plan during your break.
When I was on a break I was not connected to the outside world. By the time I started to search for a job, the technology I knew was outdated. I was lost!
Every industry that we know of is changing rapidly; we never know if we can start from where we left.
a) Be up-to-date with market trends and re-plan your career accordingly.
b) Think of other options which you are open to restarting your career in.
c) Would you be interested in enhancing/adding to your existing skill set? You could also think of a completely new profile which might give you the flexibility you need.
Lesson# 3 Manage time effectively.
I knew my earlier skill set wouldn't help me get a job after my break. I NEEDED to learn a new skill, but I didn't have any time! I was emotionally low and stressed most of the time and simply unable to concentrate.
Meeting the unending demands of our family is exhausting and stressful, but there is always a way out.
a) Manage your time effectively and see how best to fit in some ME time.
b) Utilize this time to improve your skills or learn a new one along with balancing emotional and physical well-being. A fitness regime, a hobby, time at the spa, or learning a new skill of your choice.
c) With so much information readily available online, try 'squeezing in' that extra hour or two daily. Online/Offline/Weekend flexible classes, give it a shot! Though you may feel overloaded initially, with time you will adapt to the routine and feel organized, active, and refreshed.
Lesson #4 Be Socially Active.
Company X was hiring via referrals, which I heard very late. I wish I had contacted my friend who was working there. He would have referred me to the job.
Keeping our social connections active keeps us in the know of latest happenings in the industry we're in. We often get lost in our world of responsibilities that we tend to forget the importance of maintaining connections.
Being active in a social network not only helps gain insights into valuable information but also provides support and motivation while looking for a job.
Lesson #5 Consistency is the key-Stay focused.
As a homemaker, I was a multitasker, there were so many 'to-do' activities that I couldn't focus on completing my course/searching for jobs.
The pressure homemakers face, while on a break, is very high. It is a thankless job!
Sometimes, juggling between endless tasks gets so overwhelming that we tend to push the ME time to the bottom of the list.
Stay focused and determined all along your break. It pays off ultimately.
Lesson #6 Prepare your family-Seek Support.
When my son turned 3, I was determined to get back to work, hence I applied for a job and got selected. As I started work, I realized neither myself nor my family was prepared! My son missed me so much, that he often fell sick, and there was no support at home. As a result, I couldn't focus on my job and resigned!
Homemakers are entitled to a definite set of responsibilities, which if not shared/handed over to other family members, could mess up our routine as we re-start work.
a) Prepare each family member for your unavailability so they understand that they need to share and 'adapt' to the change.
b) Hire a helper, seek support from grandparents, or even utilize a daycare facility, whatever option suits you. Nothing works without a support system.
Lesson #7 Prepare yourself!
Finally, I checked all the above in my checklist and thought I was ready. But, when I got a call for the interview, I was extremely nervous to face an interview after the break! I messed up.
Let a career break not lower your confidence. Instead, let it make you a stronger and wiser person, who is ready to embrace the new world that lies ahead. Let that opportunity not slip due to your unpreparedness! This is the key to any success, be it getting back into a job or setting up our own business. Find a mentor to guide you. Polish your interview skills.
Go with confidence and an open mind, be prepared to face numerous challenges, and you will conquer the world!
And we are here to give you ALL the support and guidance you need in getting back to work well-equipped.