NO Looking Back: How this Woman Found Her Dream Job at Epsilon India after a Career Break
Ujwala Thirumurthy
in
Women-friendly Companies, RestartHer 2017
|
06 Oct 2017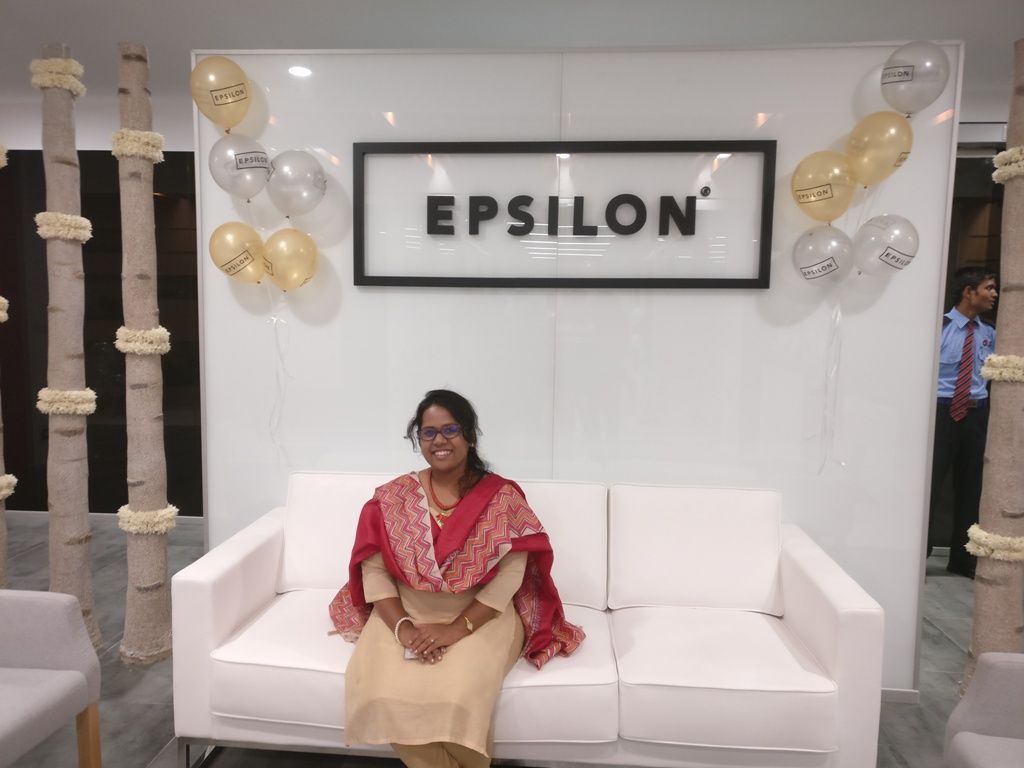 "Don't look at a career break as a full-stop, but as a launch pad to achieve greater things," says Shruti Rajan, who has restarted her career with Epsilon as Senior Database Developer after a 1.5-year-break.
If you're a woman on a career break or are getting off one, then Shruti's restart story will leave you motivated and inspired to take that first step towards YOUR second career.
A graduate in Engineering Computer Science from Pune University in 2007, Shruti started her career with KPIT Cummins Infosystems in Pune, and then went on to join Cerillion Technologies in 2010.
But marriage brought in a drastic change.
"After I got married in 2011 I continued working in Pune, but my husband had to relocate to a remote location in Maharashtra near Nashik. Initially, I took the work-from-home option for nearly a year, traveling to Pune once a month to attend meetings. Since my husband was working in the tribal regions in Jawahar district, I too had to accompany him to very remote locations," says Shruti.
"The life and struggles of those in the tribal regions changed my perspective on life. I wanted to know more about the tribal culture. I wanted to work among them."
And then, she did what a successful career woman would hardly ever dare to do.
A life-changing moment...
"I decided to take a break from my career to pursue my urge to work among the tribal people, and in April 2015 I resigned from my job."
Does she regret it? Absolutely NOT.
In the 1.5 years that followed, Shruti travelled to several remote tribal villages, interacted with the Warli and Kathkari tribes of Maharashtra, and delved deep into understanding their culture, their struggles, and the socio-economic challenges, particularly, the issues women and children face.
But, before she knew it, it was time for another big decision. A relocation...
And with that came the arduous task of looking for a job, finding her space in a new environment, and a newer work culture. Would she ever be able to get back on track, was a question that loomed large in Shruti's mind.
Will she, won't she?
"In 2016, my husband decided to pursue his higher studies in Bengaluru and therein began my job-search in the city. When I took a break, I was at my career-best, having achieved a lot in my previous company. I was confident of getting back into the IT industry WHENEVER I chose to do it. But, after a 1.5-year career break, it was difficult to find the RIGHT job. I was mostly getting calls for contract jobs. The salary offered was not up to my expectations with some companies offering me half of what I used to earn in my previous organization," recalls Shruti.
So, how did she then manage to pull herself up and rise to the challenge? How did Epsilon happen?
"These roadblocks brought down my morale, and I was unsure of landing a job at all. I didn't attend a few interviews because of the pressure and low self-esteem. After a long wait, I got an interview call from Epsilon. I did not perform very well, not because I was unaware of the technology, but due to poor self-confidence. But, during my interview round with the manager, I was told I needed more preparation, so I was given a chance to prepare for another round of interviewing the following week.
I took it as a challenge, and I landed the job at Epsilon."
And now, Shruti is well-settled in her role.
With a work-culture that encourages women to contribute and grow in their careers, allows flexible working hours (e.g. working from home 2 days a week), and promotes a safe working environment, it is an ideal way to strike that elusive work-life balance, she says.
"The Epsilon Women Empowerment Network (EWEN) is a great initiative to empower and equip women employees to take on higher responsibilities and roles. Epsilon's 50:50 initiative to have gender parity in their workplace is another commendable initiative."
Recounting her journey...
Her comeback-journey started on a rough note, but it helped her realize her strengths and motivated her to work harder. Ruling out self-doubt, falling back on past achievements to help rebuild her confidence was a challenging task, and Shruti nailed it with ample support from her family.
For women who are trying to restart their careers, this is her advice:
Never stop believing in yourself.

Stay up-to-date with work-related technologies.

During a career break, you learn other skills that could be useful in future career aspirations.
"Looking back at my career break I can say I learned a new language, about a different culture, about socio-economic life and issues of tribal people. I also learned a little bit of tribal art and dance, to interact with people and to understand and empathize with people and their problems. All of these lessons have helped me improve my knowledge and helped me develop my communication and interpersonal skills, which is helping me immensely in my current role here at Epsilon."
If you are inspired to start or restart your career with this progressive marketing company after your career break, then CLICK HERE to APPLY to their jobs and FOLLOW them to learn about new job roles as they're posted!