My Husband Honored Every Word He Said to Me about My Career Growth – Bhanurekha Condur – AVP, Sutherland
Kaajal A
in
Mentors Speak
|
19 Dec 2017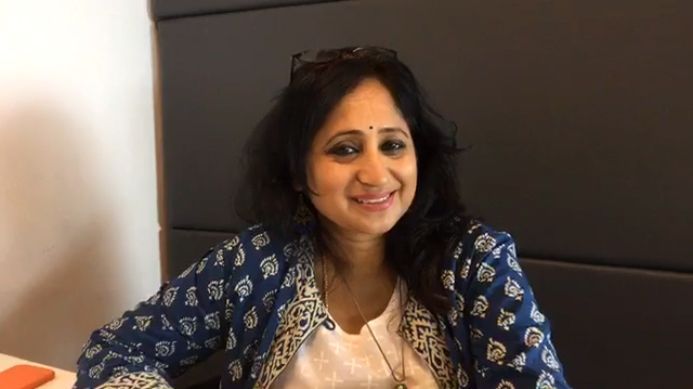 Her presence at the R3 Roadshow, apart from being a motivational trigger to the women present, gave us the opportunity to listen to, be inspired from, and chronicle her meritorious climb to the position she holds today.
With Sutherland Global Services for the past 15 years, Bhanurekha Condur - AVP, Services Delivery, is regally embarking on her 16th year with them.

Prior to that, she spent 8 years with NIIT. Even though that spells 23+ years of experience in the industry, Bhanurekha comes from that generation of women who did not have it easy.
Born and brought up in Jamshedpur, lived a life in Vizag, and married and settled in Tamil Nadu…
From breaking family barriers to fighting unconscious biases, from moving cities to battling 'becoming a mother', she has come a long way
In an age where men alone were considered 'worthy' of premium education, Bhanurekha dared to dream of becoming an engineer. And her passion for her dream led her to secure an engineering seat on pure merit. But, being a girl, she was denied its pursuit because the college was a bit too distant, and she wasn't allowed to travel alone, and with a social connotation to it: that if becoming 'overeducated' was going to hinder marriage prospects, then the family didn't want for her to have it.
She felt the blow of this denial like nothing else.
But that was only the beginning of Bhanurekha's struggles. The rest, you can listen to from the woman herself in this video…because no one can word it the way she does:
Additionally, she also takes the time to pen down from experience, what matters for second career women:
1. Hi Bhanurekha! Tell us, did you ever take a break in your career?
I did not take a break as such until now, thanks to the fantastic support network I've had in the form of my mother – my source of inspiration, my husband – my pillar of strength, and the firms I've worked with – allowing me the flexibility so my career graph was continuous.
It was only in the last two years that I was opted for a slightly low-profiled role, as my son is now in his 12th.
2. So, what led you to mentor second career women?
It is my responsibility to share and pay it forward to the women who are willing to get back to work.
We can all learn from each other's stories and experiences. There is no one size that fits all here. The more we interact the better we get. I truly want their struggles to end. Empowering women through Diversity & Inclusiveness is very close to my heart because as women, we make better communities and nations.
3. What was your experience of the R3 Roadshow:
a. Of the women present: Was fantastic meeting and learning from all the young women. I'm just happy to help.
b. Of the event in general: Was a great venue, and the entire show was well done!
4. Why do you think events like the R3 Roadshow are necessary to effect change?
To bridge the gap between such a talented pool of women on one hand, and companies in search of them on the other. Maybe the last mile is to bring the jobs and the candidates together by leveraging this kind of a platform.
5. What do you most enjoy about your line of work?
I enjoy having the power to help others, the ability to transform lives, and the learning to adapt to the shifting markets. I always felt the need to create my own wealth and not depend on anybody, and this gives me the freedom to pursue my passion.
6. And lastly, what's the best way to stay focused at work?
Define a vision and have a purpose.
Having a purpose drives us and helps us look forward to each morning. And once the set goal is achieved, we can continue to aspire for more.
Do You Have It In You to Rise From the Ashes?
Then Sign Up With JobsForHer to find your calling.
About the Author:
Kaajal Ahuja is a commerce graduate, who worked in the field of Customer Support first at HDFC Bank, and then at Dell International. During her 11-year career break, she spent four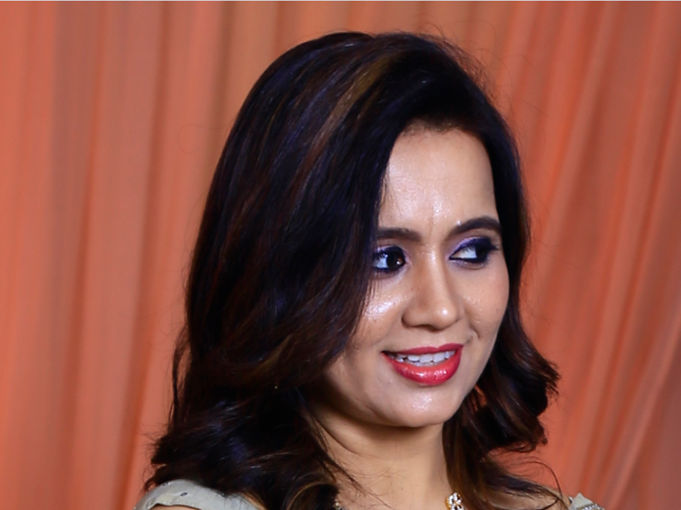 years volunteering as a Teacher at a government-run educational institution and also ran her own enterprise – 'Hey Gorgeous' – alongside, for 8 years. It was during her break that she discovered her love for writing, and is back, working part-time as a Senior Content Writer at JobsForHer. She is married and is an upbeat mommy to a 13-year-old.