Mindtree: Making Possible Accessible
Neha
in
Women-friendly Companies
|
23 Oct 2015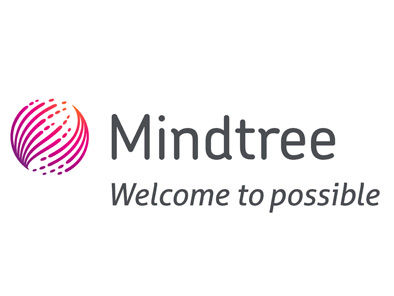 "Welcome to Possible"
This is what Mindtree promises its clients as not just a slogan but as their approach to every engagement. It also holds true for how they nurture and advance their female employees. With a woman quotient of almost 30% as a global average, family-friendly workplace policies like work-from-home, insurance for family members and even in-laws, special needs leave policies that defy the Indian norm and ensure a 100% return to the company of women who use them, and more, Mindtree has slowly and steadily become a place where women love to work.
They were named one of India's Fastest-Growing Emerging Companies in a survey conducted by Business Today on three growth periods from 2010 to 2014. They were listed in Forbes India's first ever Super-50 list based on consistent shareholder returns, sales growth, and return on equity. They were declared the Gold Category Award Winner of the Learning Elite Awards 2015 by the Chief Learning Officer Magazine, for their innovative learning and development practices. They were named Firm of the Year for the Information Technology Sector at CNBC-TV18 India Risk Management Awards. Krishnakumar Natarajan, MD & CEO, Mindtree was awarded the Best CEO under the IT/ITES (mid-sized companies) category at India's Best CEO 2014 Awards by Business Today-PricewaterhouseCoopers. The list goes on, and on, and on...
AND they're looking to REHIRE... wait for it... 125 career-break women in a recruitment drive that they're hosting on Saturday, October 31st!
Mindtree has shown India and the world that building a supportive workplace culture around women who want to seriously pursue their careers and look after their families rewards the company with long-term success in all their goals. They enjoy an 82% female employee retention rate with policies like flexi work, part-time work, work-from-home and compensatory offs, in addition to special needs leave of 365 days (without pay) across 6 years (which more than 800 women at Mindtree have already accessed!). They also employ support mechanisms such as childcare crèches, Baby's Day Out facility, and ensure safety and security during transportation. As well, they have employee network groups that help women-recruits transition into the organization, and in particular Dhriti, which has developed into an active community forum where women at Mindtree share and learn from each other as well as from experts, and where they can capitalize on self-development programs and career guidance. These small, firm steps go a long way to smoothen the work-life balance for the Lady Minds at Mindtree.
They want to roll out even more gender diversity initiatives, such as:
~ Enhancing the number of women at middle and senior levels
~ Training women for jobs that have traditionally been a man's domain, and
~ Spreading diversity recruitment goals in wider groups across the organization
Given their commitment and drive to steadily increase and retain their female employee base, we know that Mindtree is a company where career-break women would seriously love to work!
If you're a woman on a career-break and looking to ease back into a career that defines that side of you that has been dormant for too long now, you should send in your resume for Mindtree's Diversity Drive this Saturday! Especially if you are a woman with skills and experience in Java, testing, and automation, with a tech degree.
If your resume fits the bills they're looking for, you will be asked to attend Saturday's event at their offices. They've got a lively day filled with interactions and rewarding experiences planned; and some of the activities are: a talk by a senior leader at Mindtree on how the company helps women advance through its ranks in their careers, a presentation of the opportunities available at Mindtree, women attendees will hear from some of the Lady Minds about how they manage their work-life balance, and you can also glean some interview tips to be better prepared for those when the time comes.
Mindtree is welcoming women returnees to the world of POSSIBLE...
REGISTER for the event and please send in your RESUME to be considered for this exciting day, here: Mindtree Diversity Drive on Oct 31st
FOLLOW updates about the event here: on.fb.me/1ORK24F
If you're looking to start your career, or for new and exciting roles to showcase the skills you've gained along your professional and personal journey, you can find them at www.JobsForHer.com. Create your profile, upload your resume and start job-hunting today!