Looking for a High-Impact Career? Try Teaching!
Maya Thiagarajan, Founder, TREE
in
Back to Work, Career Development
|
28 Jun 2018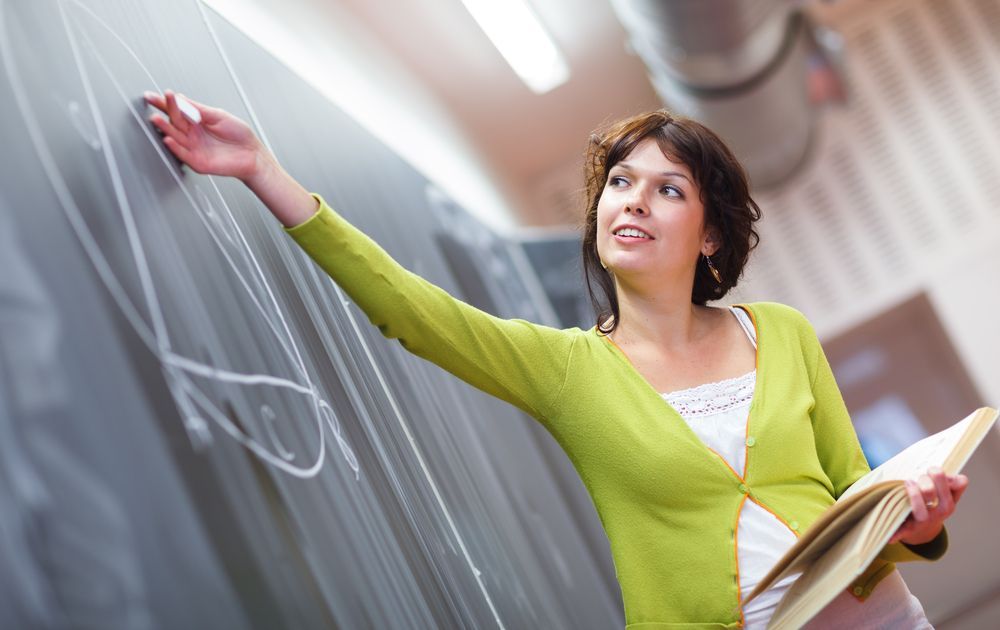 Imagine the following job description:
Looking for ethical, responsible, intellectual, and inspiring leaders who will be responsible not only for the growth of individual children but also for the development of our future society.
Candidates must have deep empathy and compassion for others, infinite patience, a love of learning that is contagious, abundant energy, and a sense of fun and wonder.
The job itself requires a combination of subject expertise, knowledge of 21st century pedagogy and technology, an understanding of child development, excellent interpersonal skills, strong communication skills, time management and organizational skills, and the ability to counsel and support a wide range of students and parents. Interested candidates can apply to be teachers.
Do YOU fit the bill? Then, ...
Teaching today is a complex and rewarding profession, and as a society, we're in desperate need of talented people in the teaching field. For bright, hardworking, and compassionate women looking to relaunch their careers, teaching is a wonderful option for many reasons:
1) It's a High-Impact Profession
Research shows that more than any other factor, the quality of the teacher in a classroom has the strongest impact on student outcomes. Highly skilled educators have a tremendous long-term impact on students, both in terms of their academic and non-academic outcomes. And as a teacher who spent nearly two decades in the classroom, I know for a fact that the impact you make is real.
Every time you see a shy student take a risk, raise her hand and participate in a discussion, you know you're doing something valuable. When a child comes up to you and says, "Thank you so much for helping me believe in myself," you know you're doing something valuable.
If you're looking for a profession where you know without a doubt that what you do every day has deep significance and value, then consider teaching!

2) It's a Mom-Friendly Profession
As a teacher, you are surrounded by colleagues who care about kids. All the men and women whom I've worked with in schools genuinely care about children and understand how important the parent-child relationship is. This makes it much easier to combine work and parenting. If you have children, you know that you'll be home for dinner, you won't have to travel, and you can spend most of the summer vacation with your kids.
It's one of the few professions that allows you to balance work and motherhood.
3) It's Fun
Over the 17 years that I spent in the classroom teaching, I often thought about how lucky I was to be doing a job that's fun and interesting. As a literature teacher, I was able to read and discuss great literature with teenagers on a daily basis. We had stimulating discussions about characters and themes, and together we discussed what literature could tell us about being human. Every day, I learnt something new, forged strong relationships with students, and enjoyed myself.
As a teacher, your students will keep you young, keep you laughing, and make sure that you enjoy going to work every day. They'll make silly jokes, they'll engage in thoughtful discussions, they'll ask interesting questions, and they'll help you develop your technology skills ( I always learned so much from my students).
And down the road, when they are older, they'll write you lovely messages telling you how much they learned from you – and that will make all the difference.
So if you're looking for a new career option, consider teaching. There's no profession quite like it!
The author, Maya Thiagarajan, is the founder of TREE, a company that recruits, develops, supports, and inspires teachers across the span of their careers.
SIGN UP for an exclusive event by TREE, on Tuesday, July 3rd, for a discussion on how to launch your career in education.